Psychological Action Thriller Titles
You Were Never Really Here – Lynne Ramsay
Written and directed by Lynne Ramsay and based on the Jonathan Ames book, You Were Never Really Here is a film staring Joaquin Phoenix as a traumatised mercenary hired to break a human trafficking network. It won awards for Best Screenplay and Best Actor at the Cannes Film Festival.
Having previously collaborated with Lynne on the title design for her debut feature film, Ratcatcher, I was approached once again to contribute to this dark yet visually stunning masterpiece. The film's essence demanded a sequence that could effectively convey the protagonist's troubled state of mind.
Lynne, always seeking creative surprises, found inspiration in a particular scene where a taxi driver silently mouths the film's title, blurring the lines between reality and imagination. This served as the ideal backdrop to craft the captivating intro sequence. On the other hand, the end titles were designed to convey a more optimistic and satisfying conclusion to the film's narrative.
Read more
Film title sequences / Festival Posters
---
Intro film titles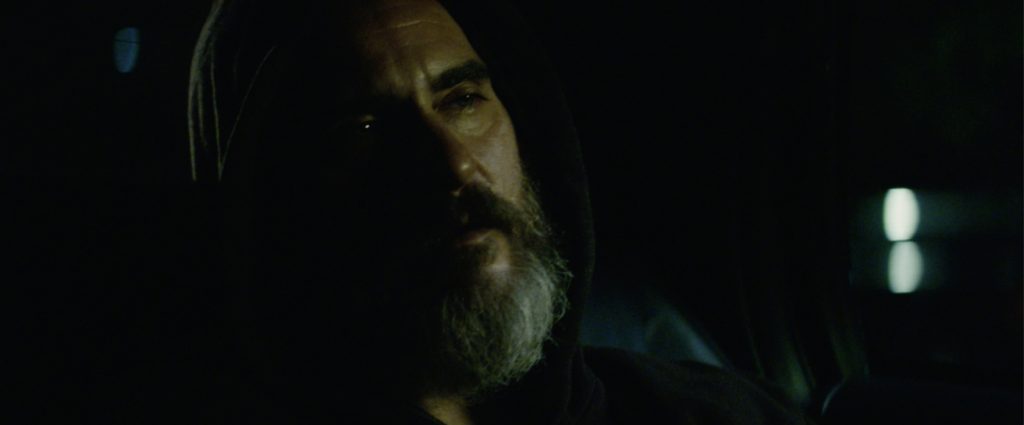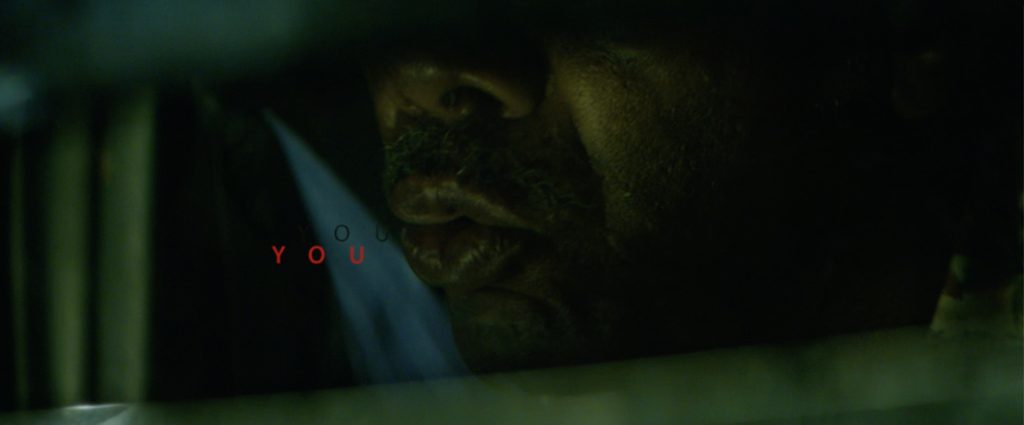 ---
End film titles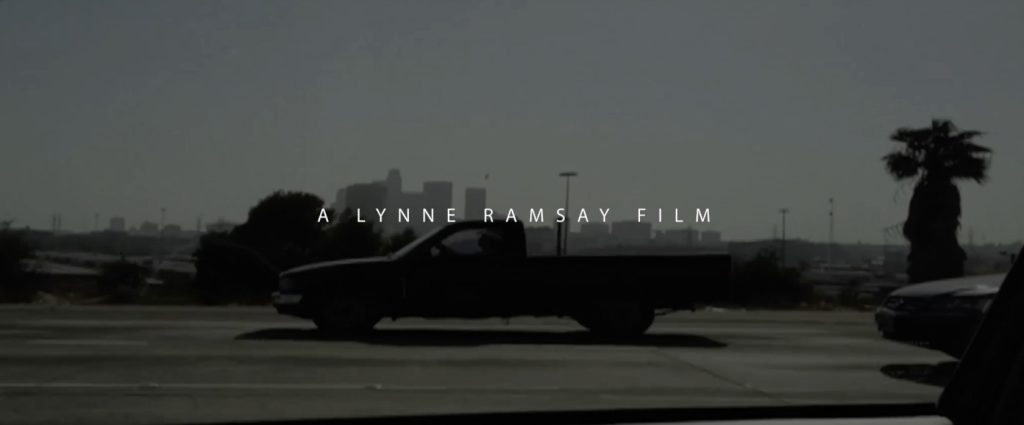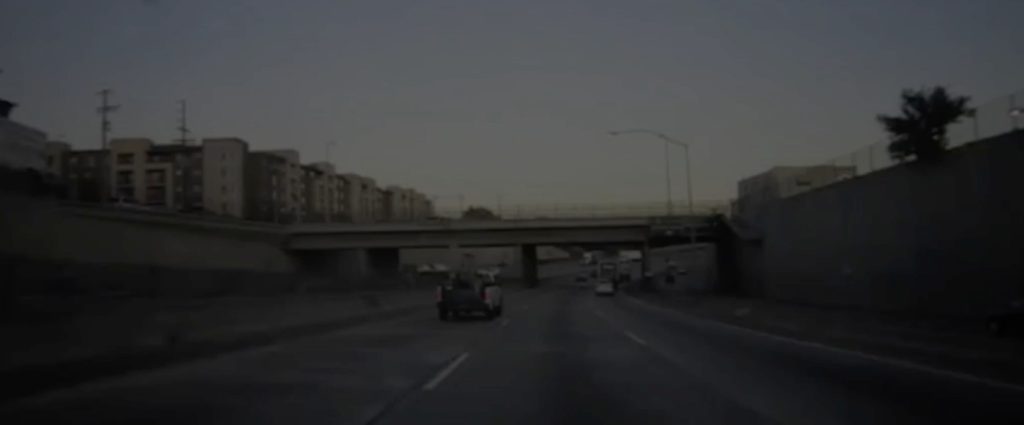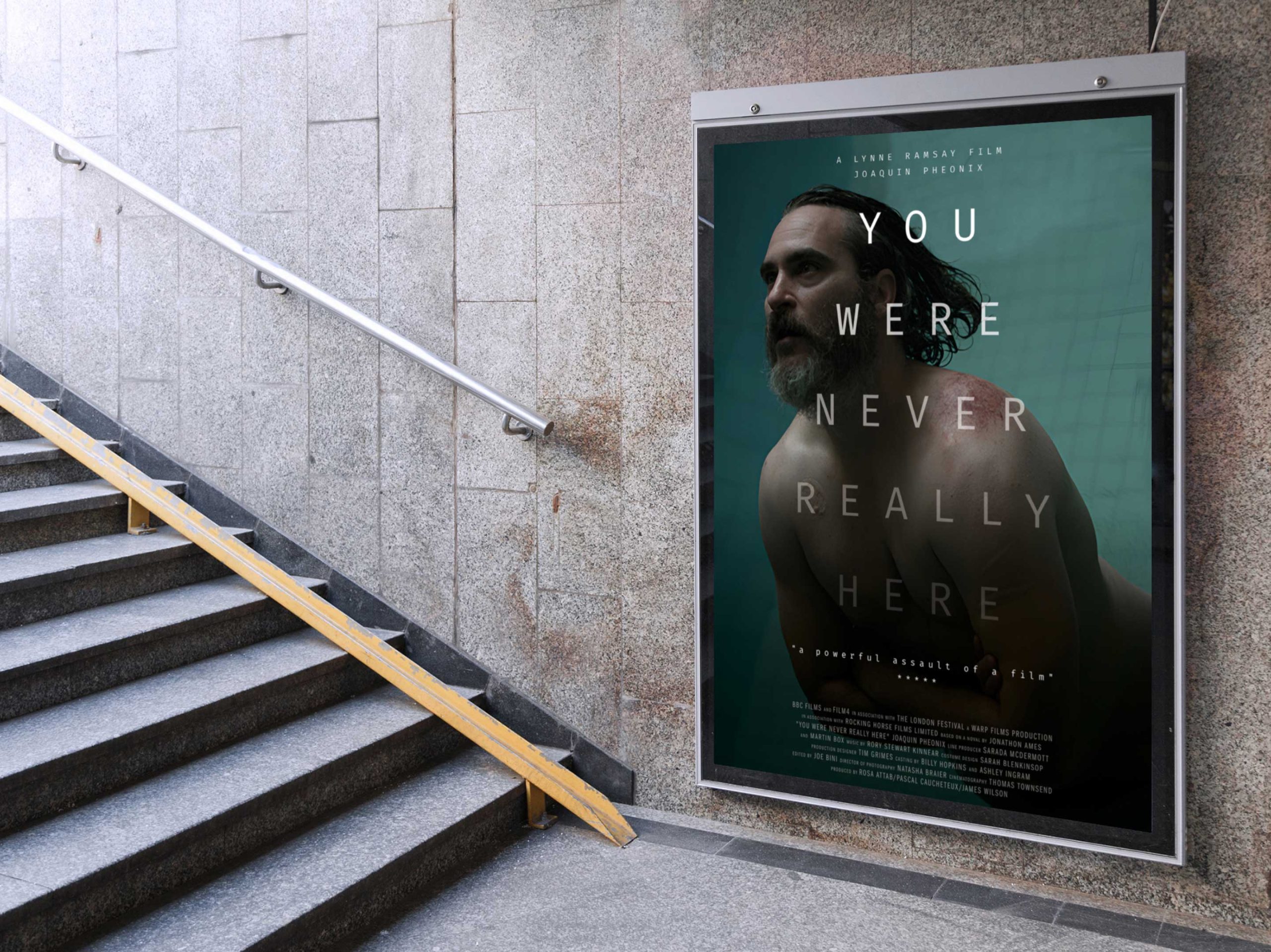 ---
Journey beyond the ordinary
Vertu x Bentley
Having already worked for Vertu, they invited me to propose a film concept for the launch of their new Bentley Signature Touch handset. A collaboration with the luxury car brand, where buyers get a choice leather colours and 16 stitching options and a Bentley app, which gives access to exclusive content and events.
Vertu's vision is the become regarded as the leading luxury mobile phone brand in the world and this film was an opportunity to reach a wider audience than it's usual customer base.
Objectives for the film were, it needed to connect in an emotional and luxurious way, whilst portraying contemporary elegance and luxury performance materials
'Journey beyond the ordinary – in a Bentley you arrive, in every sense of the word'. And with Vertu, you gain access to the world's most exclusive destinations, at the touch of a button. The concept captured moments of arrival. Aesthetically warm, rich and deeply emotive. (All footage is existing.)
Read more
Film title sequences / Festival Posters
---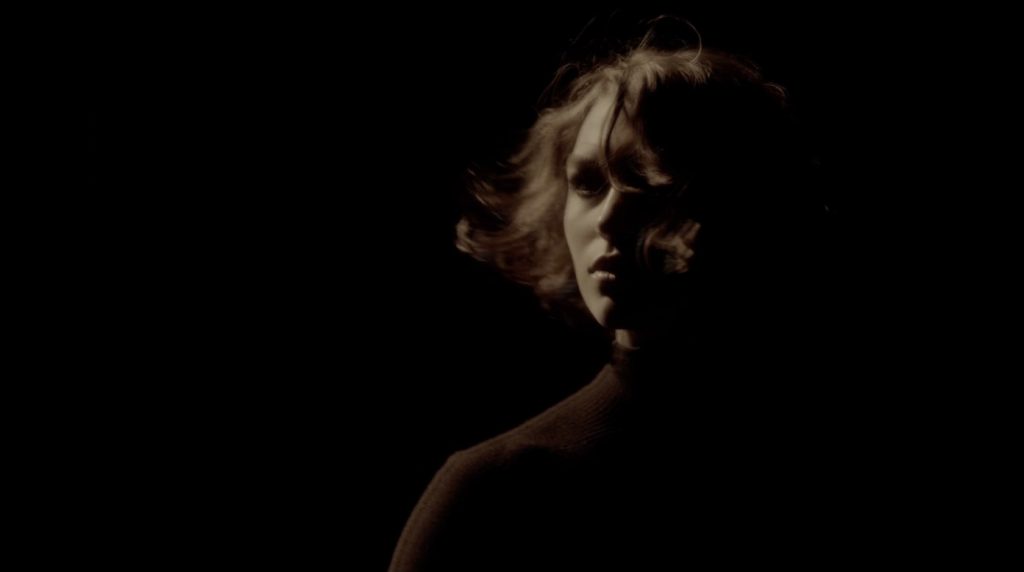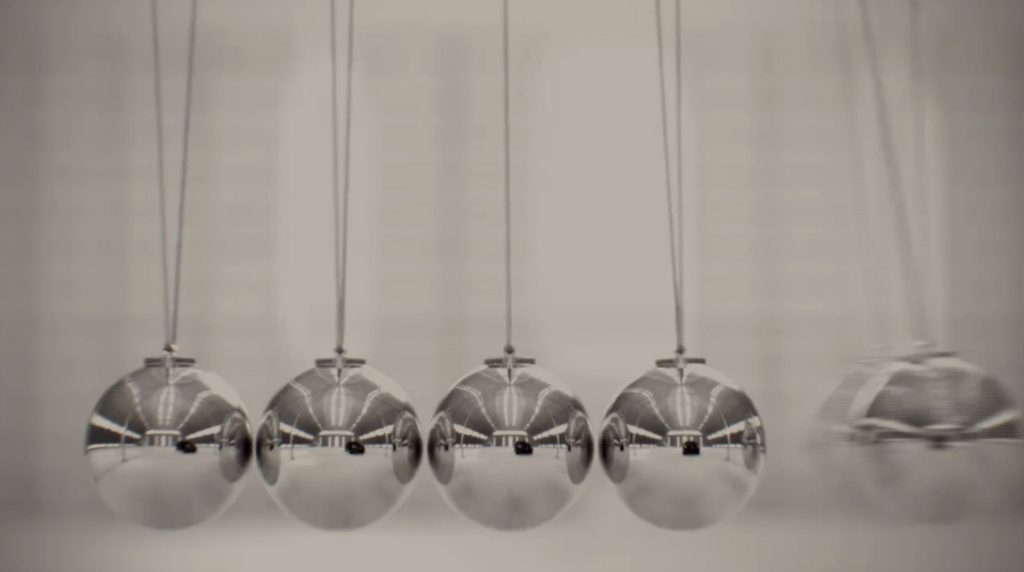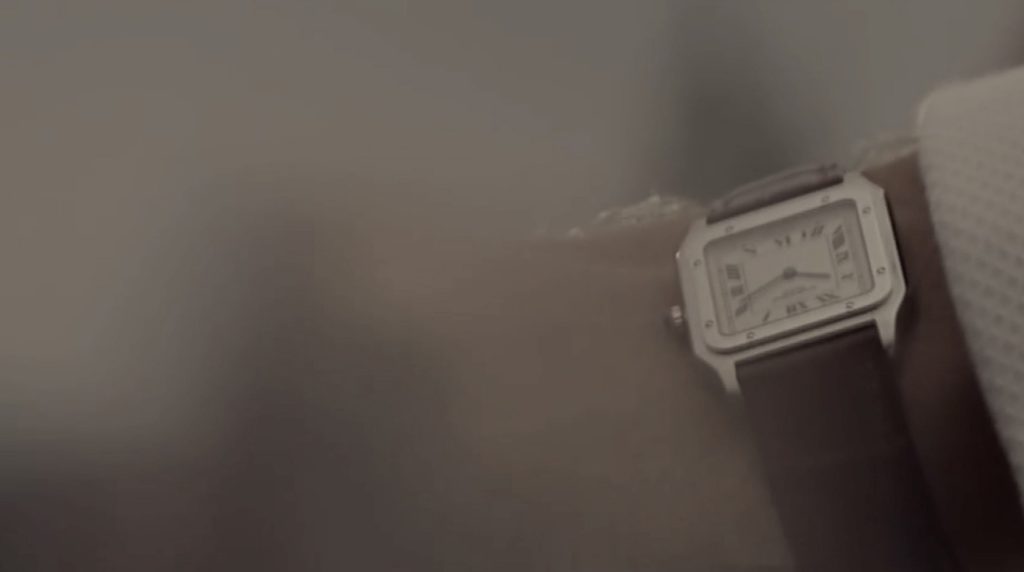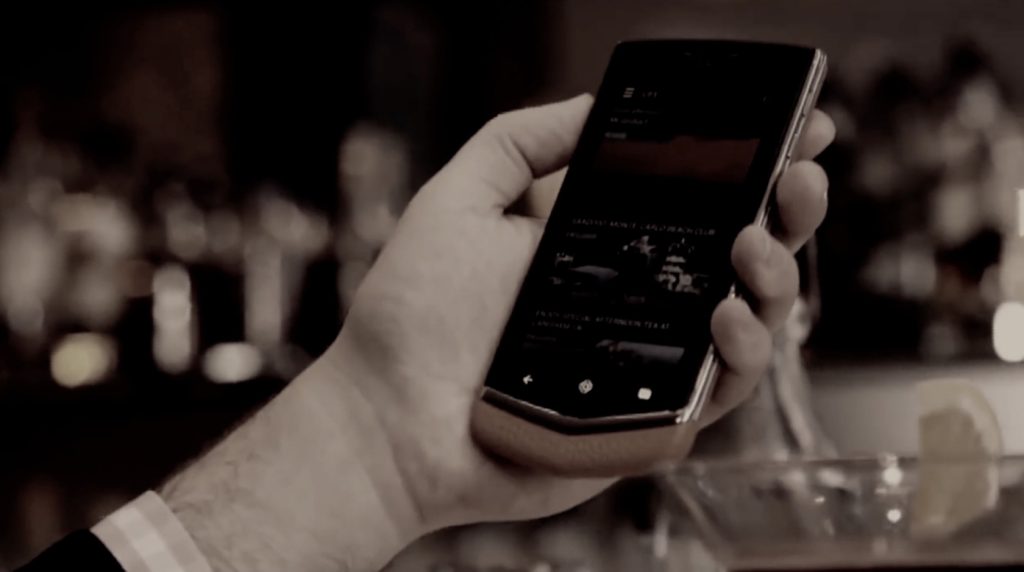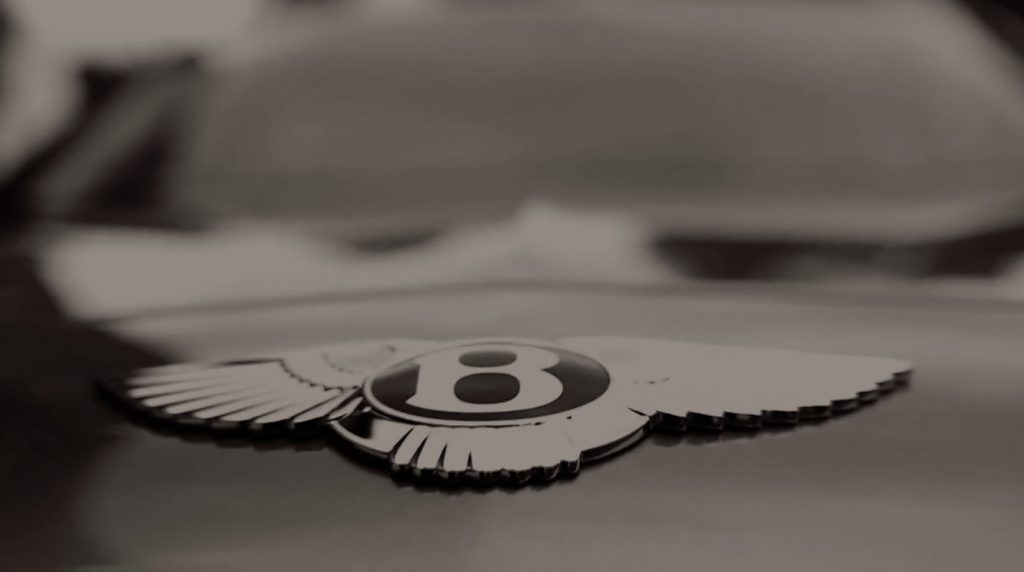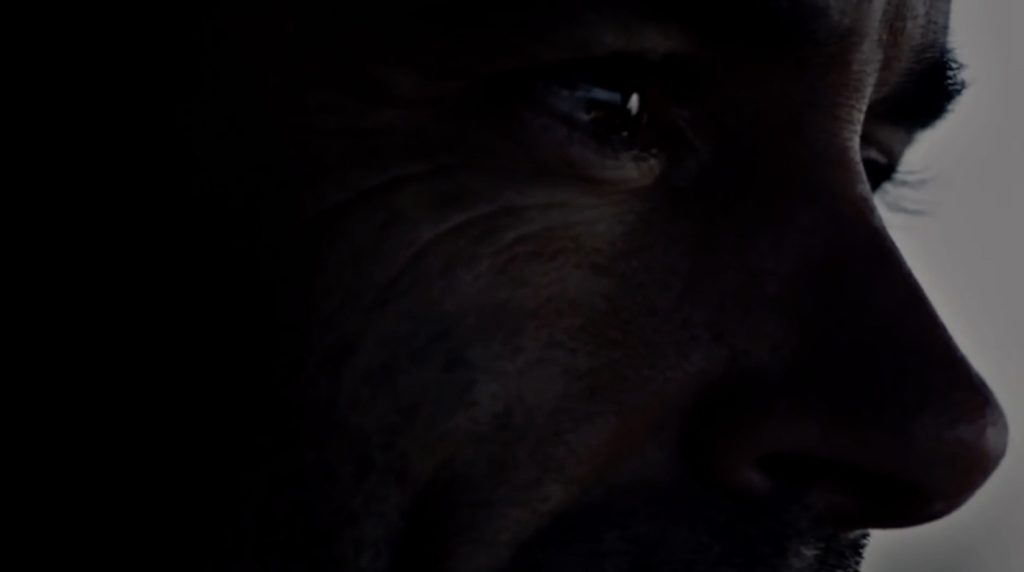 ---
Redefining Modern Luxury Living
The Bryanston – Almacantar
The Bryanston is a luxury residential development overlooking Hyde Park, envisioned by the esteemed architect Rafael Viñoly. This prestigious development encompasses an 18-story residential tower, boasting breathtaking panoramic views of Hyde Park. To distinguish it from conventional luxury property marketing, the challenge lay in unveiling its impending arrival with a fresh and innovative perspective.
The key lay in the unrivalled 360-degree vistas, bestowed by the extraordinary curved architecture. This presented a remarkable opportunity to captivate the younger Ultra High Net Worth Individuals (UHNWI) – individuals with an affinity for the worlds of art and fashion – through a daring and audacious approach. Embracing the building's wireframe structure, an array of extreme camera angles was explored, giving birth to a dynamic and avant-garde visual language.
With this unconventional yet alluring presentation, the Bryanston effortlessly entices the most discerning clientele, offering not just a residence, but an artistic and visionary lifestyle experience.
Read more
Brand toolkit / gantry wrap / press packs / social media films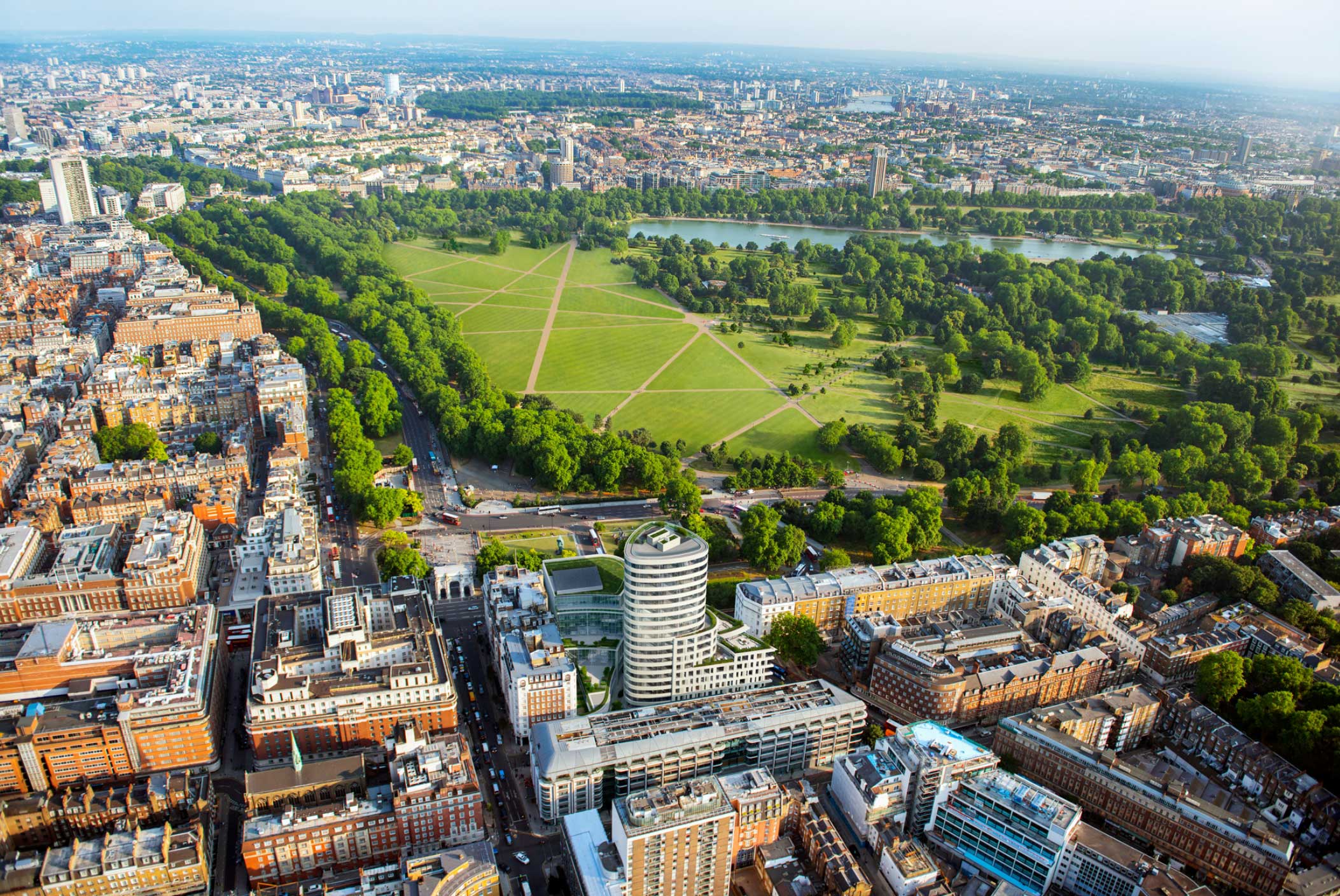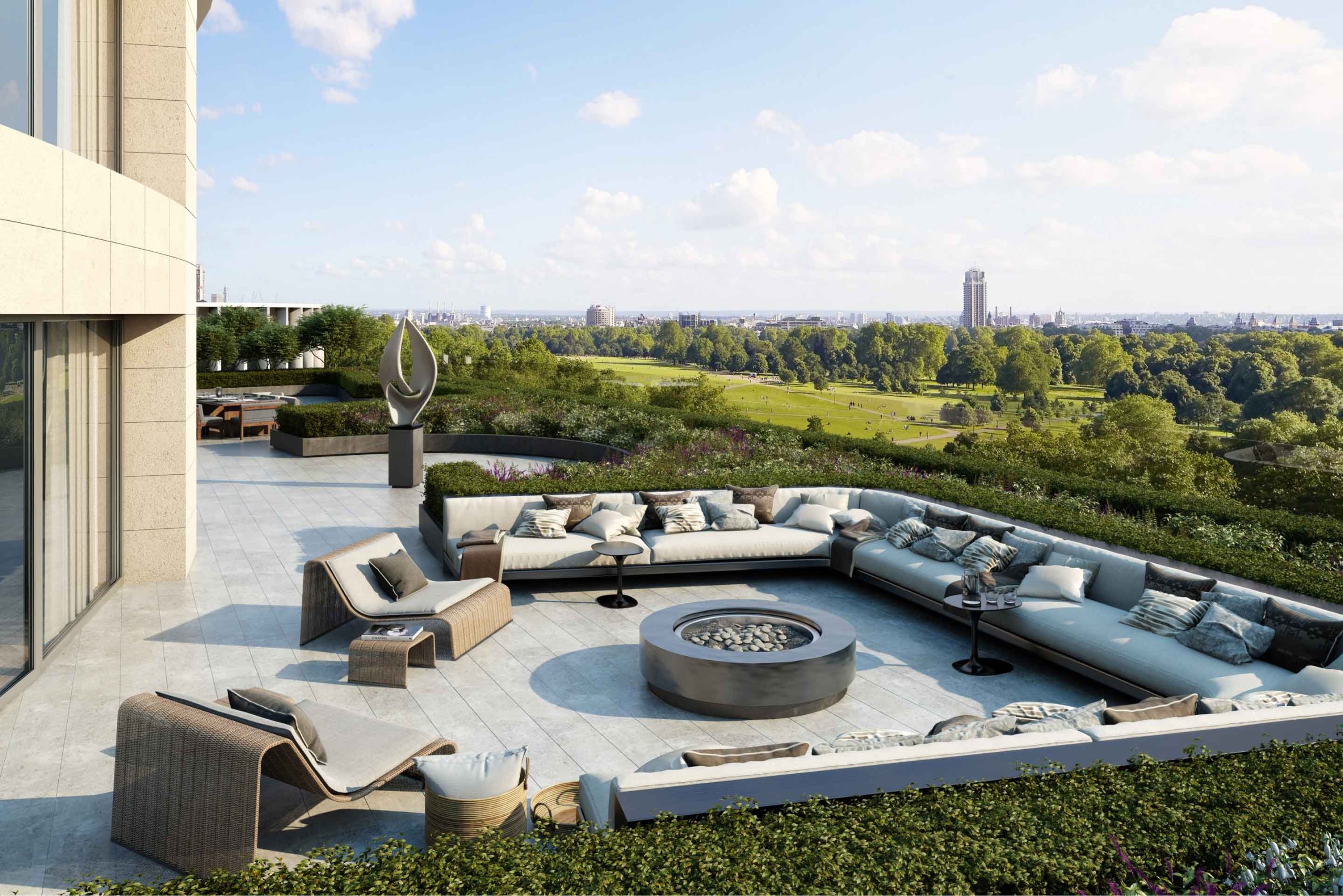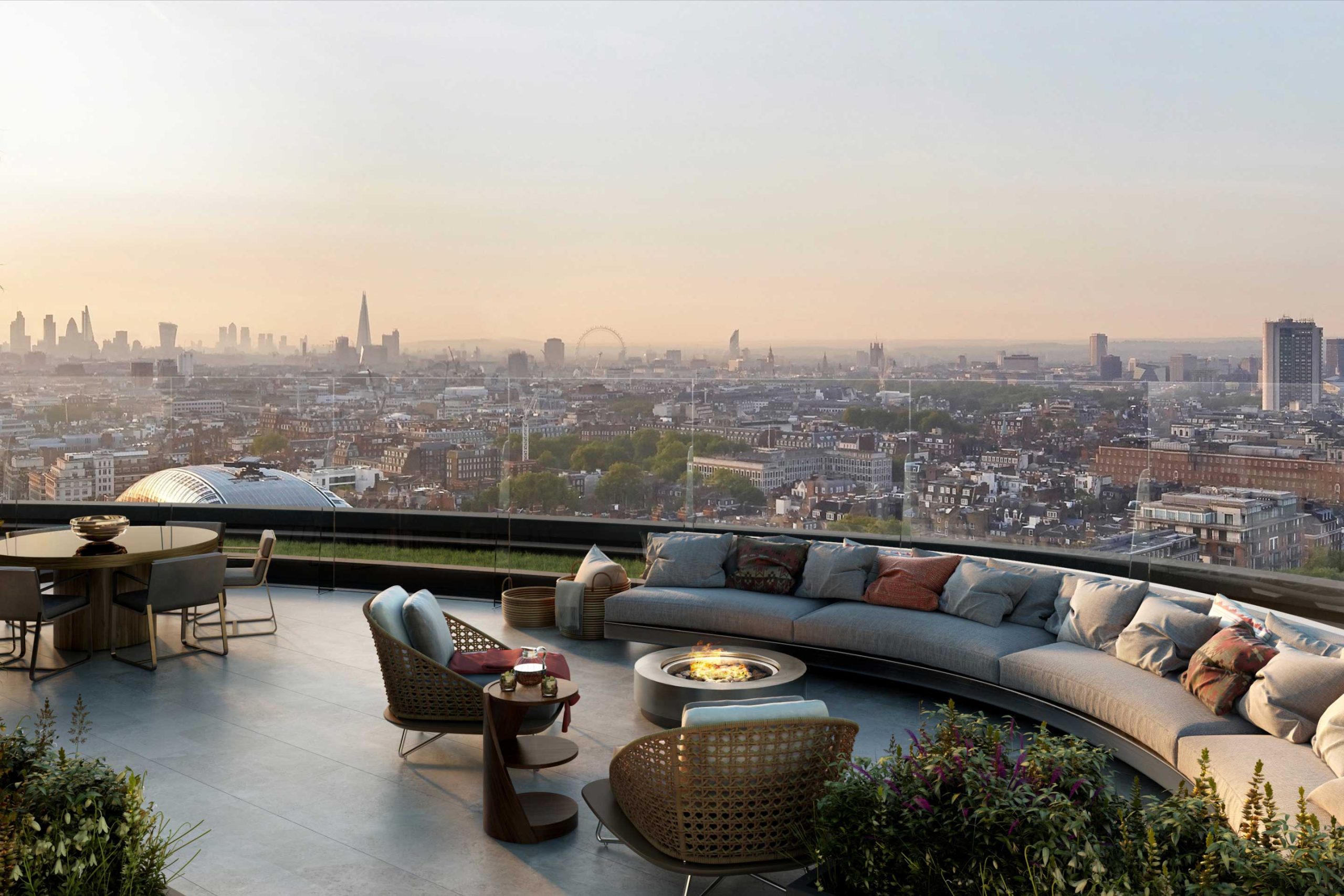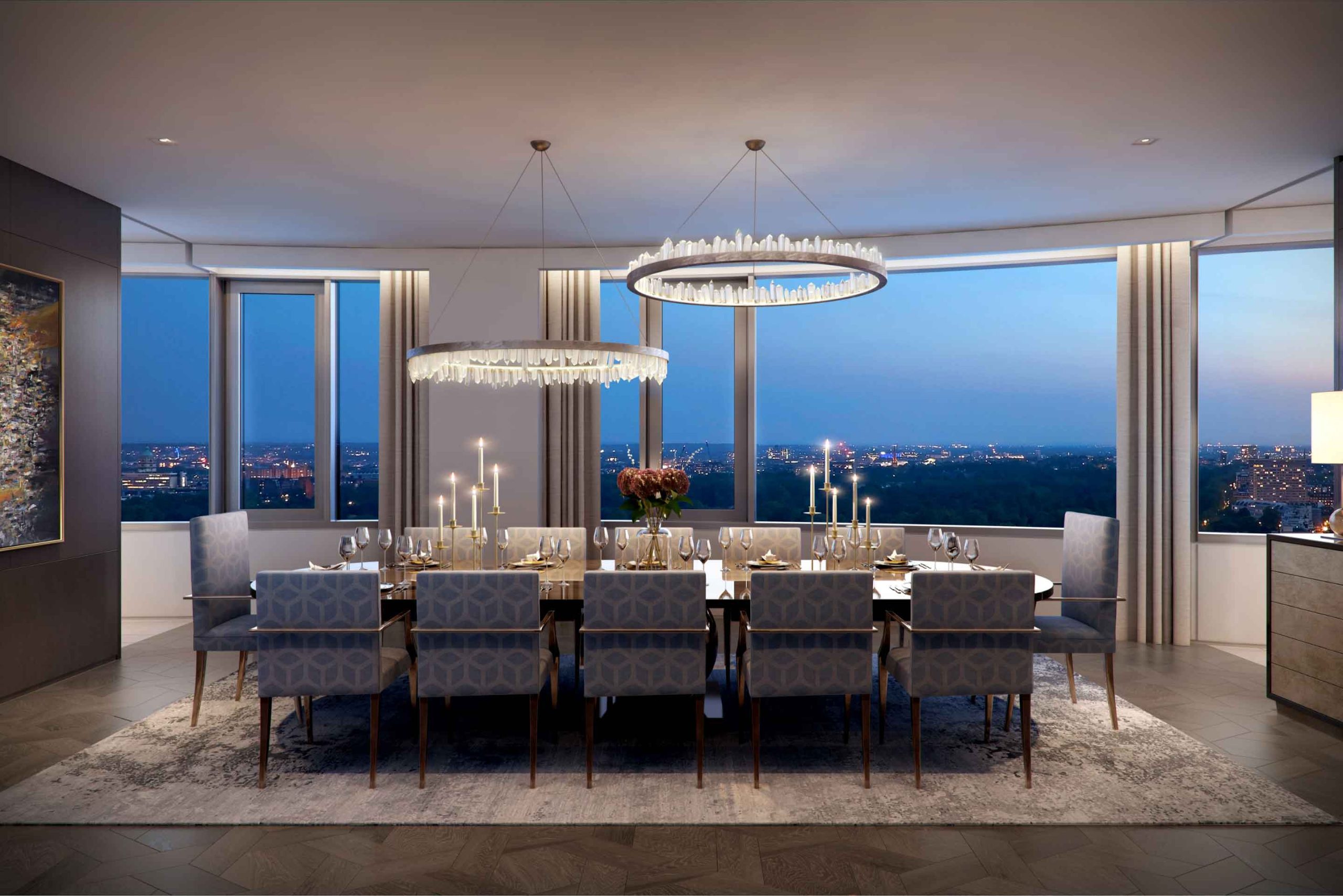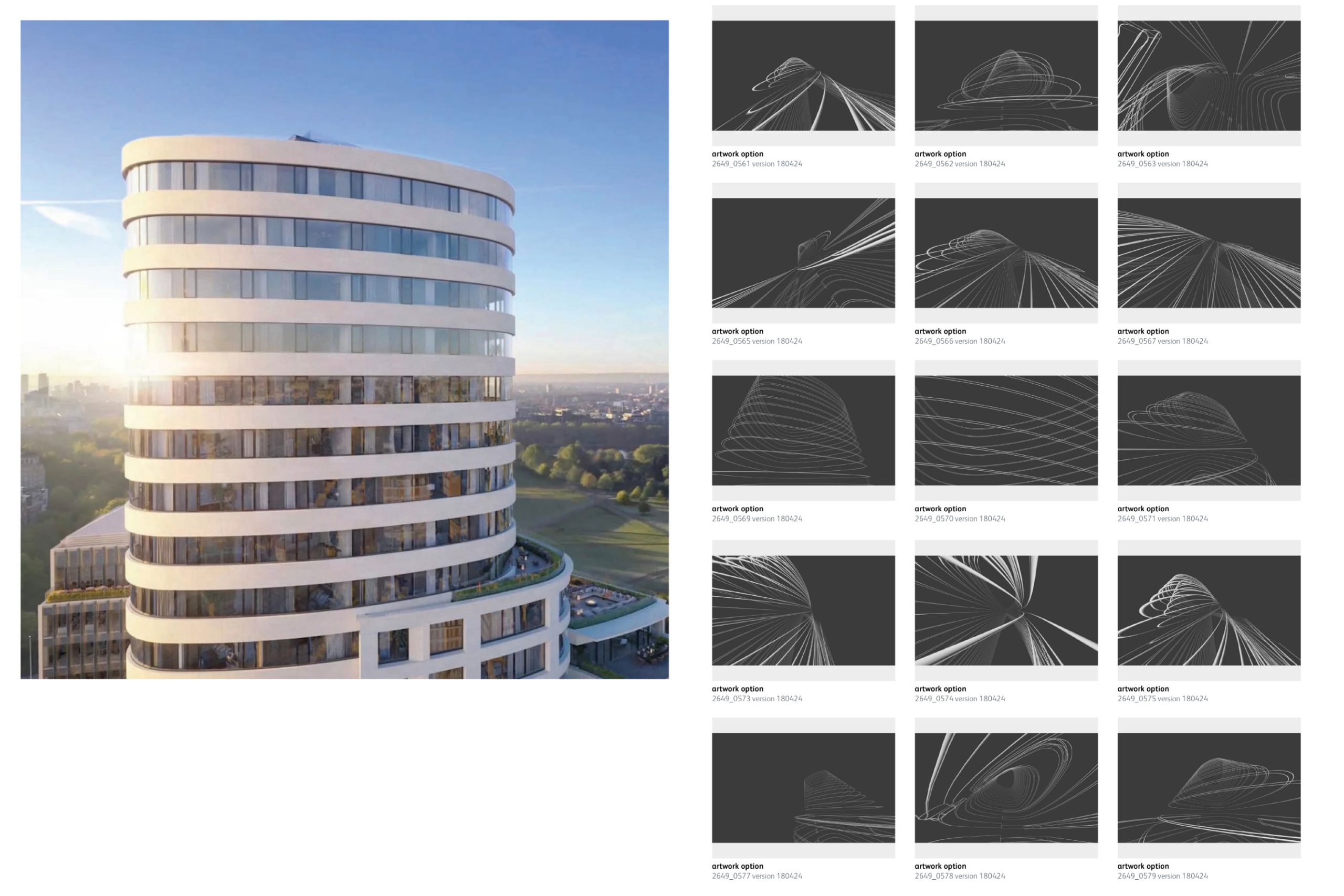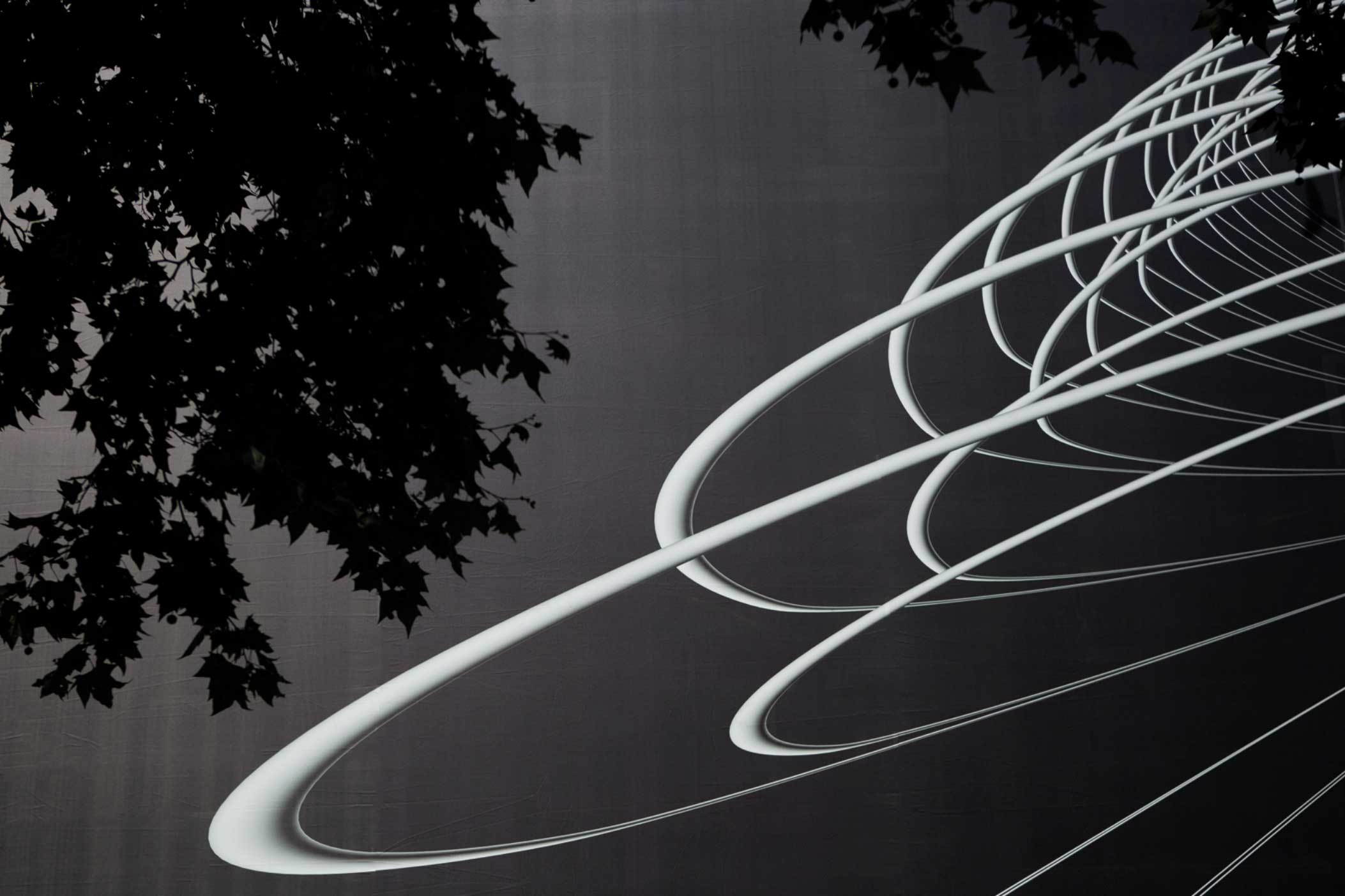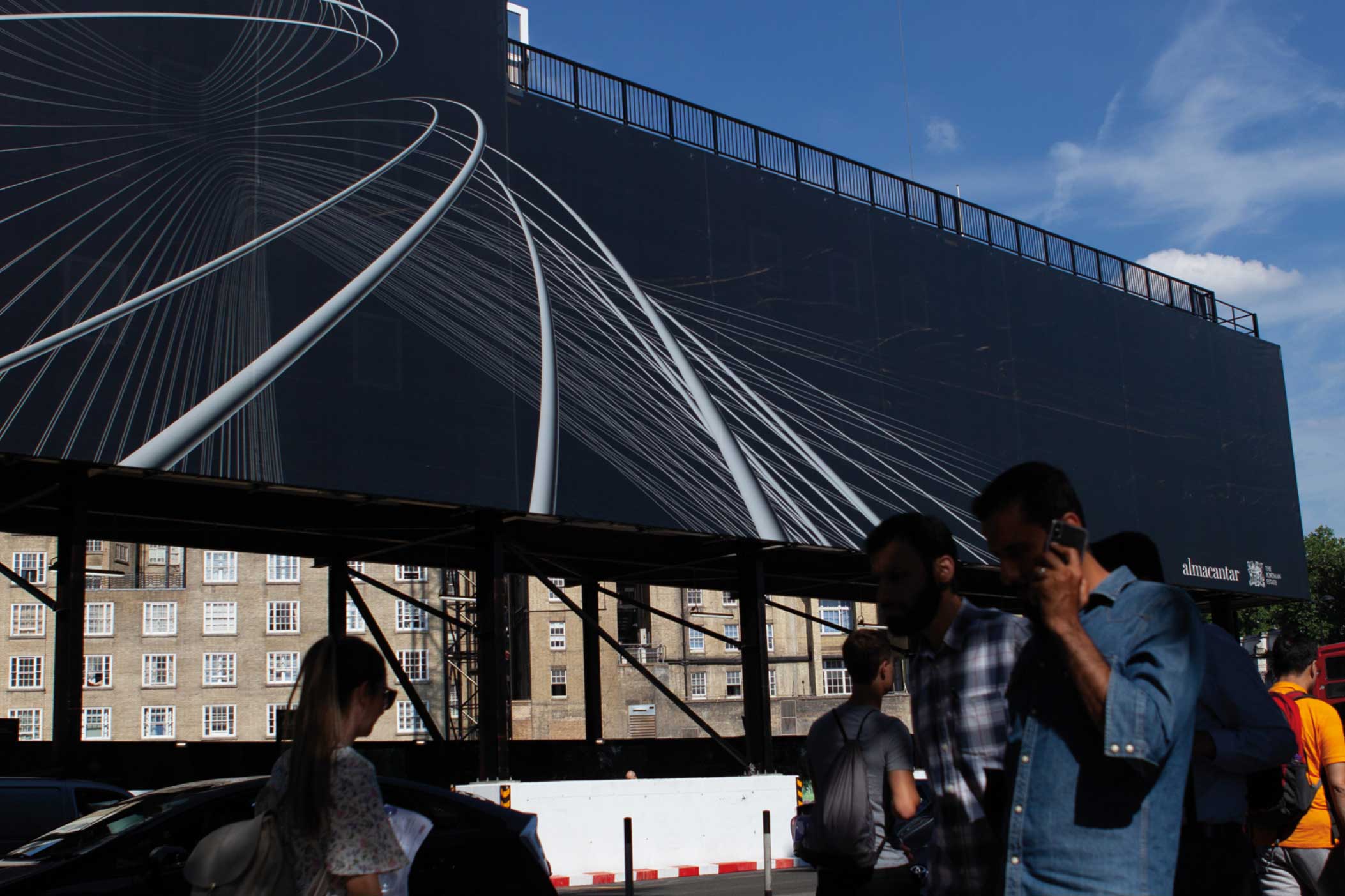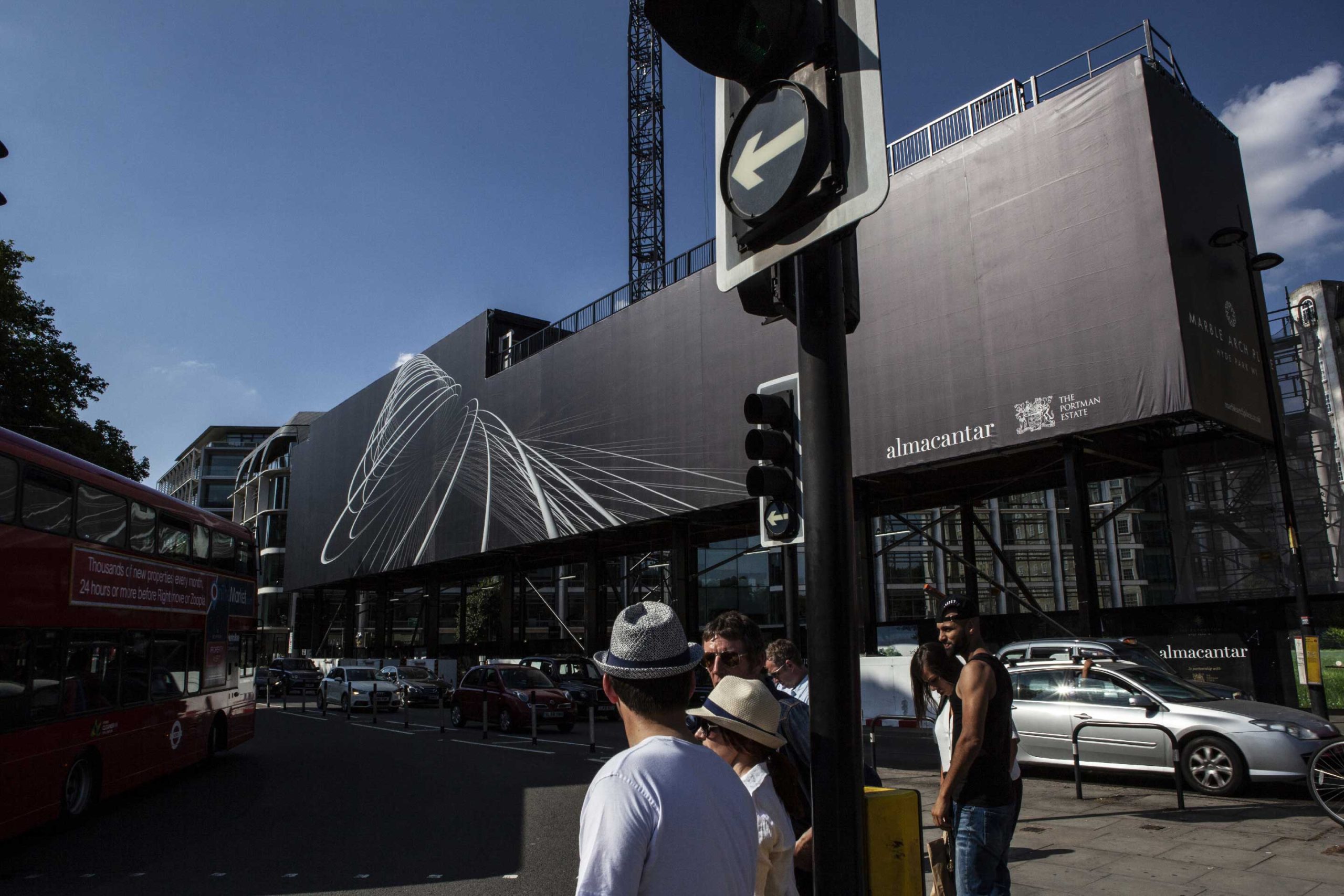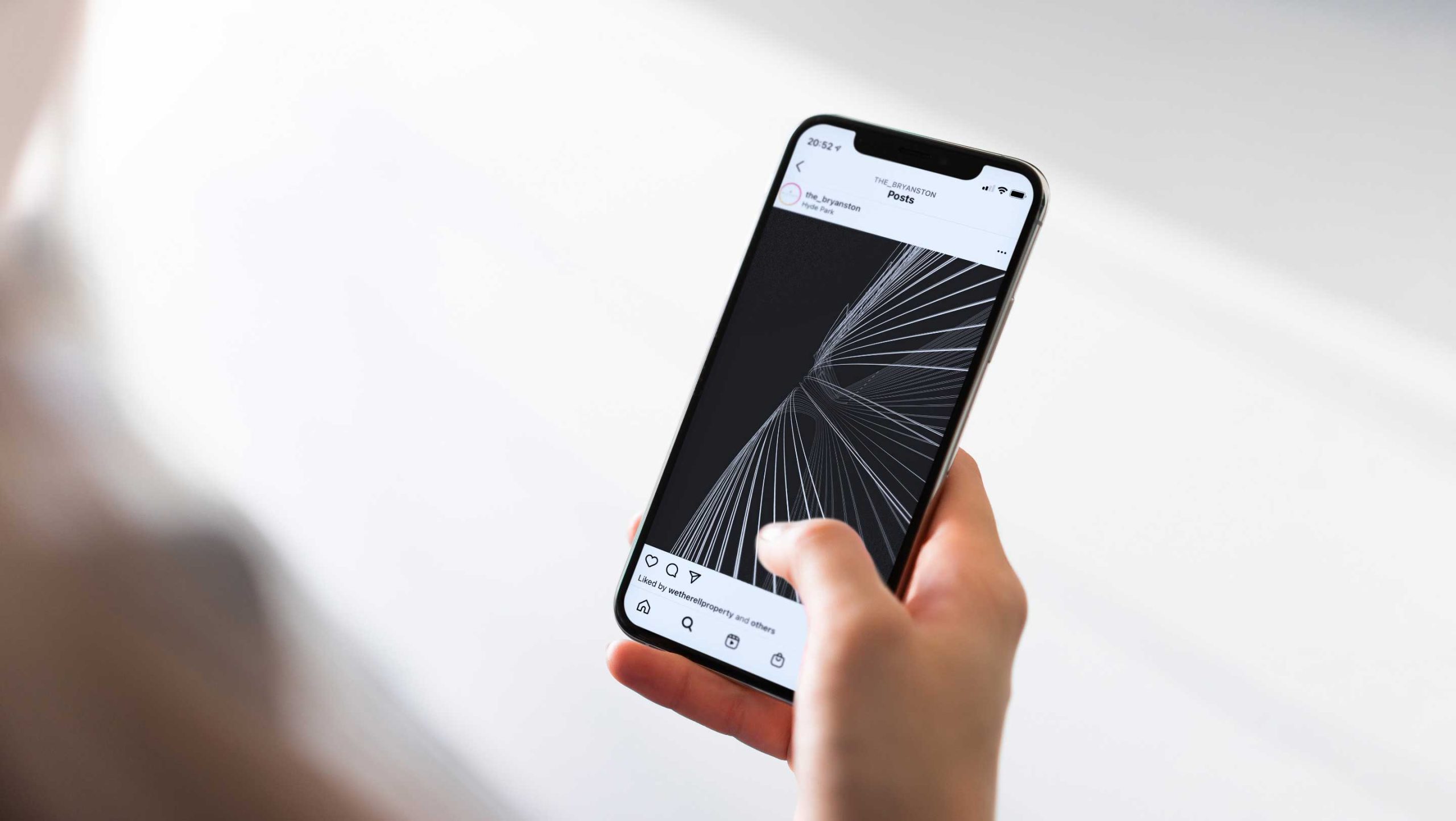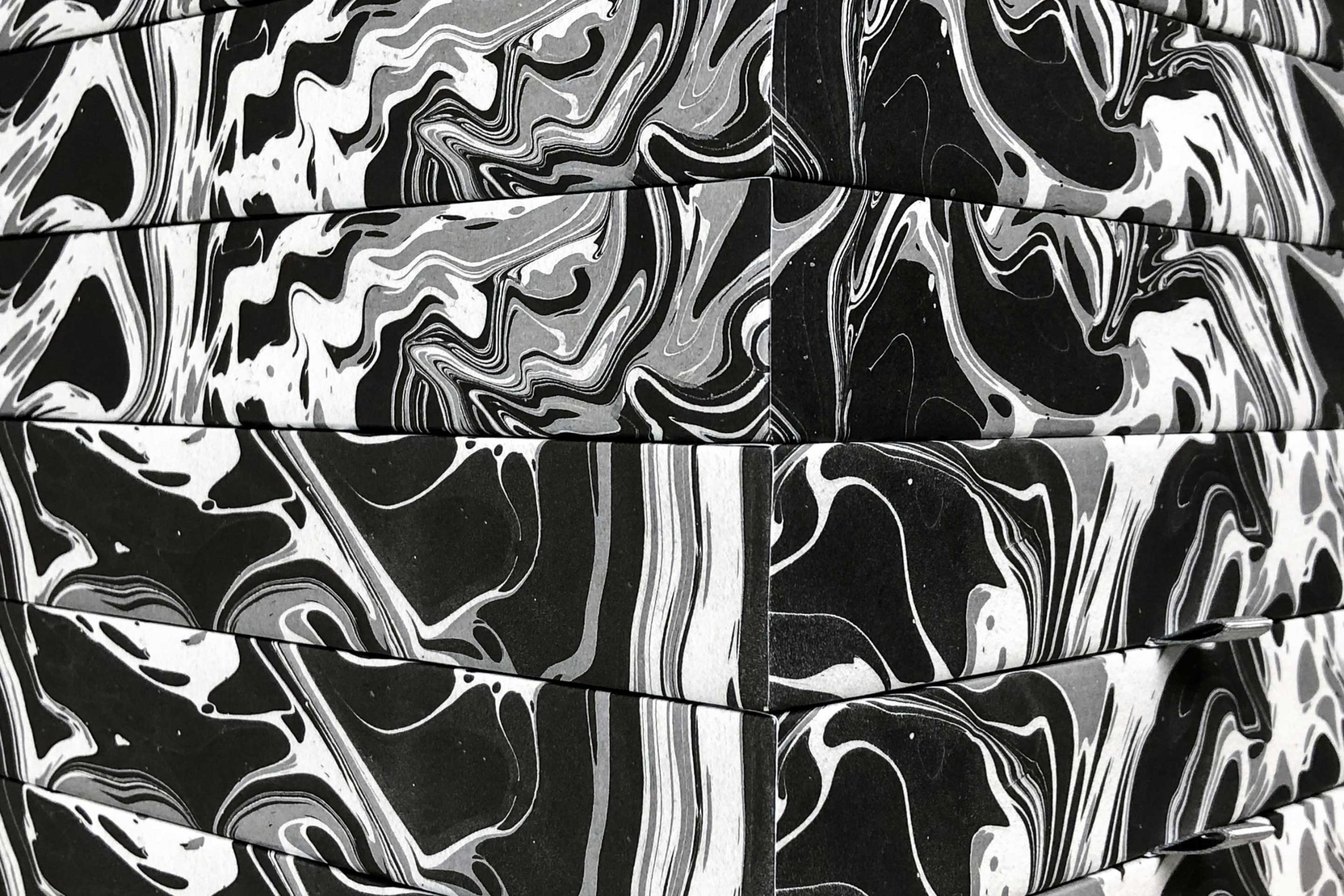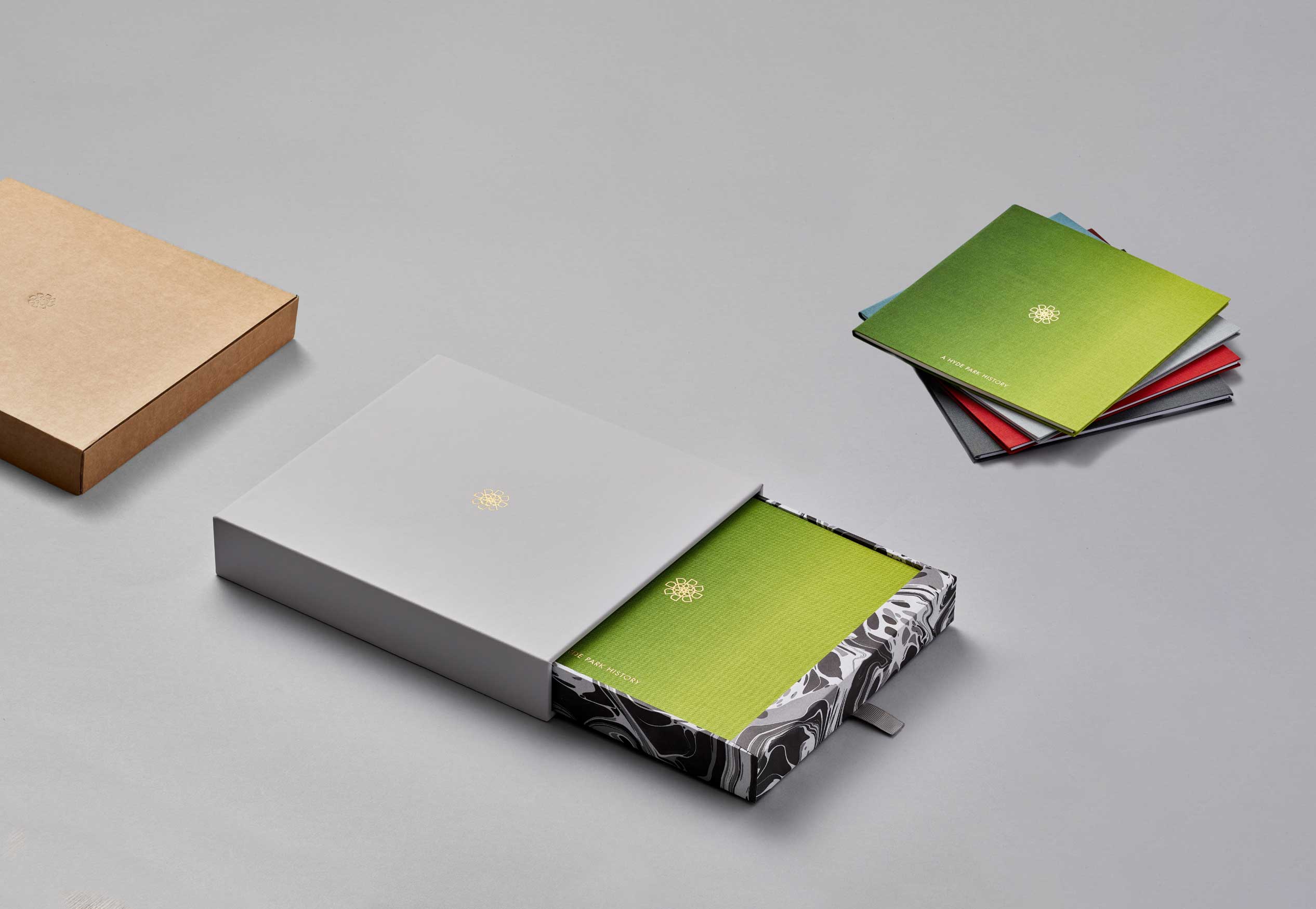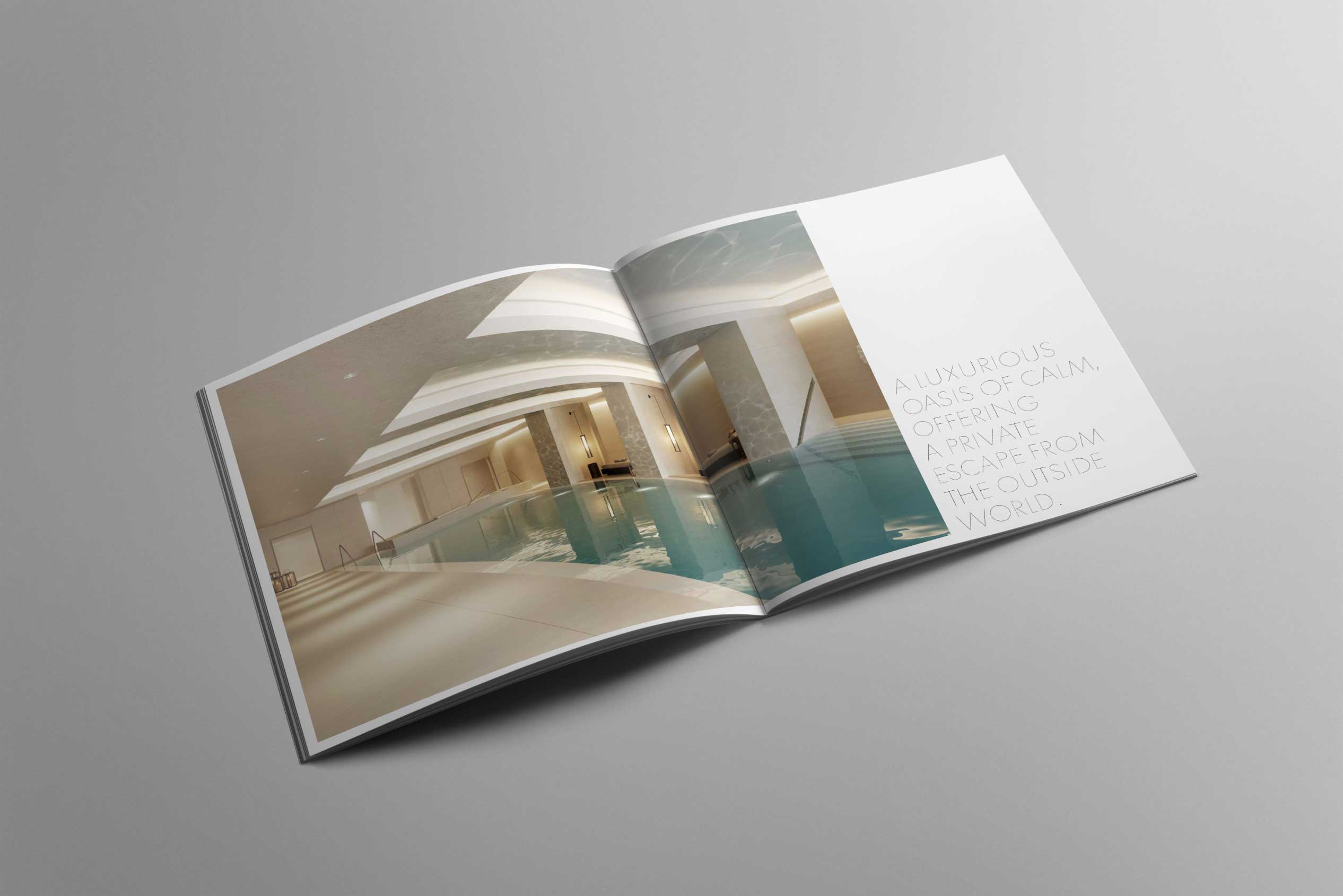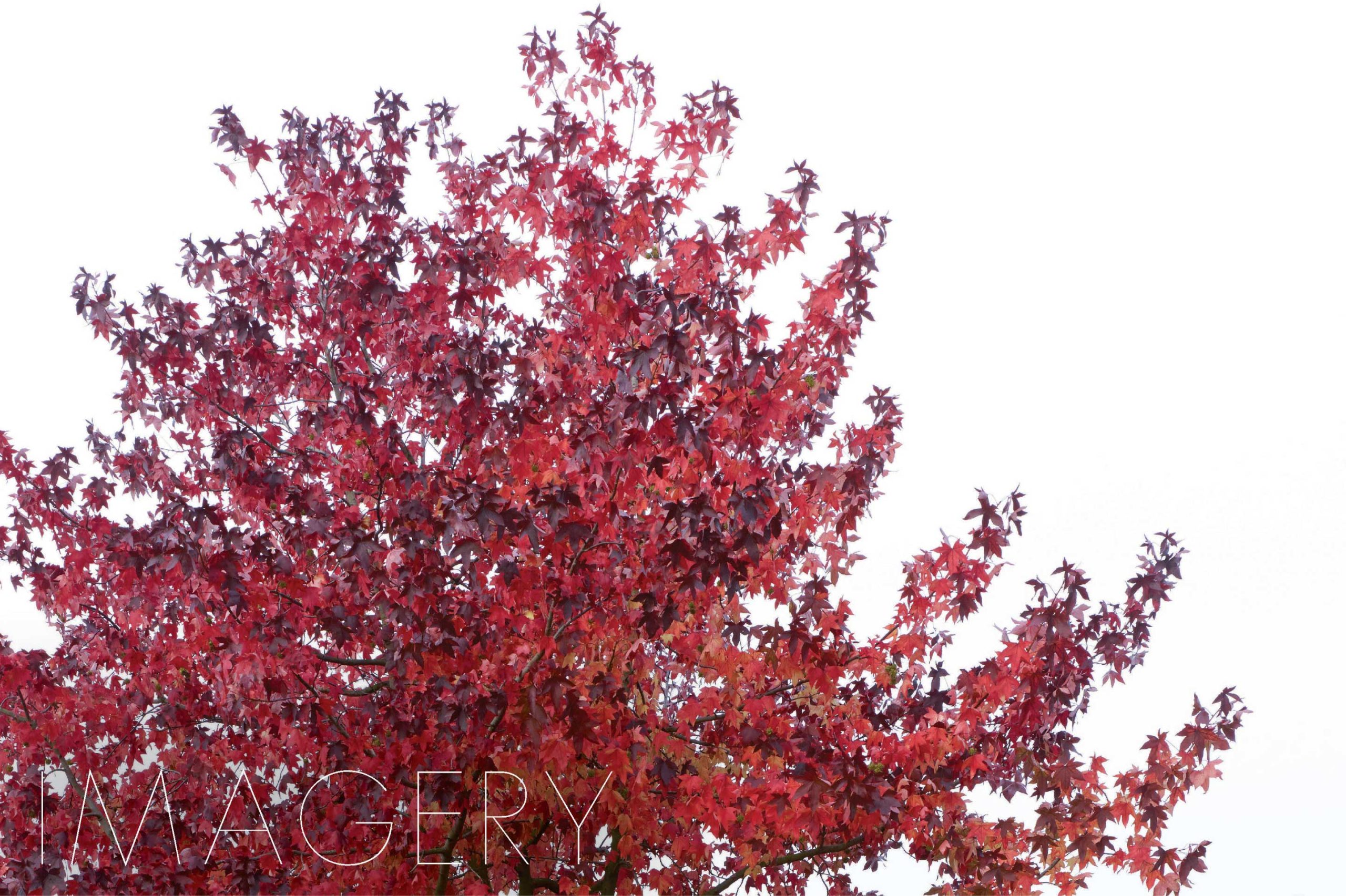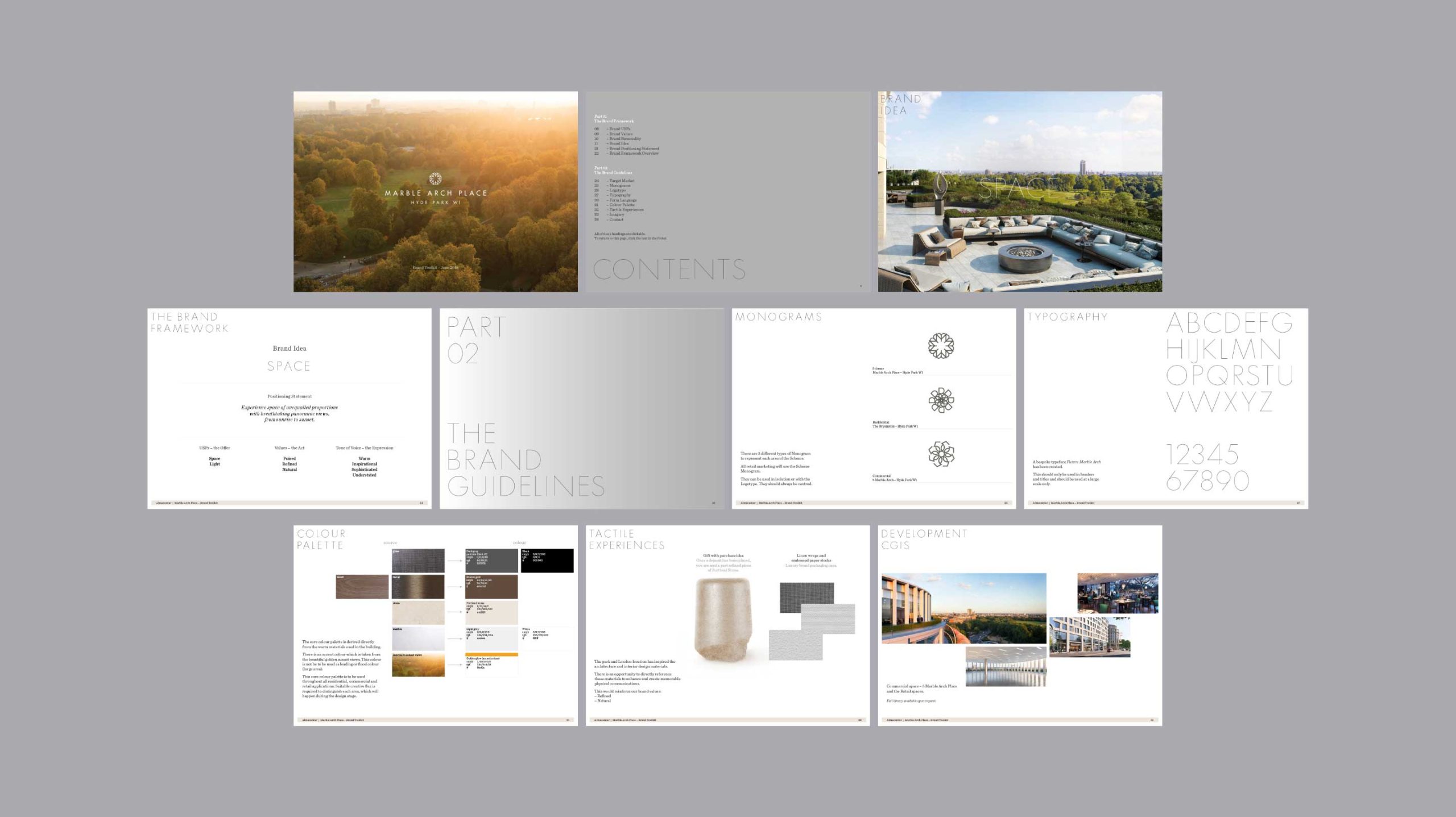 ---
Serenity of park living with the vibrancy of city life
50 St Edmund's Terrace – CIT
Squire and Partners' architectural and interior teams collaborated meticulously to design a premium development that offers residents at 50 St Edmund's Terrace a seamless and elegant living experience. From the picturesque driveway leading to the main entrance, to the thoughtfully planned library spaces, spa facilities, charming pocket gardens, and unique apartments, every detail was carefully crafted, including the textured wallpapers and custom-made primrose-motif door handles.
In creating a distinctive brand for the development, the goal was to immerse residents in the captivating landscapes of Primrose Hill and Regent's Park while acknowledging their easy access to the vibrant life of London. The brand strategically blends the tranquility and natural beauty of the surrounding areas with the dynamic energy of urban living, offering an unparalleled lifestyle that captures the best of both worlds.
Read more
art direction / Brand identity / film / Hoarding / Marketing campaign / marketing stationery / Marketing suite / Social media campaign / Website brochure / Workshop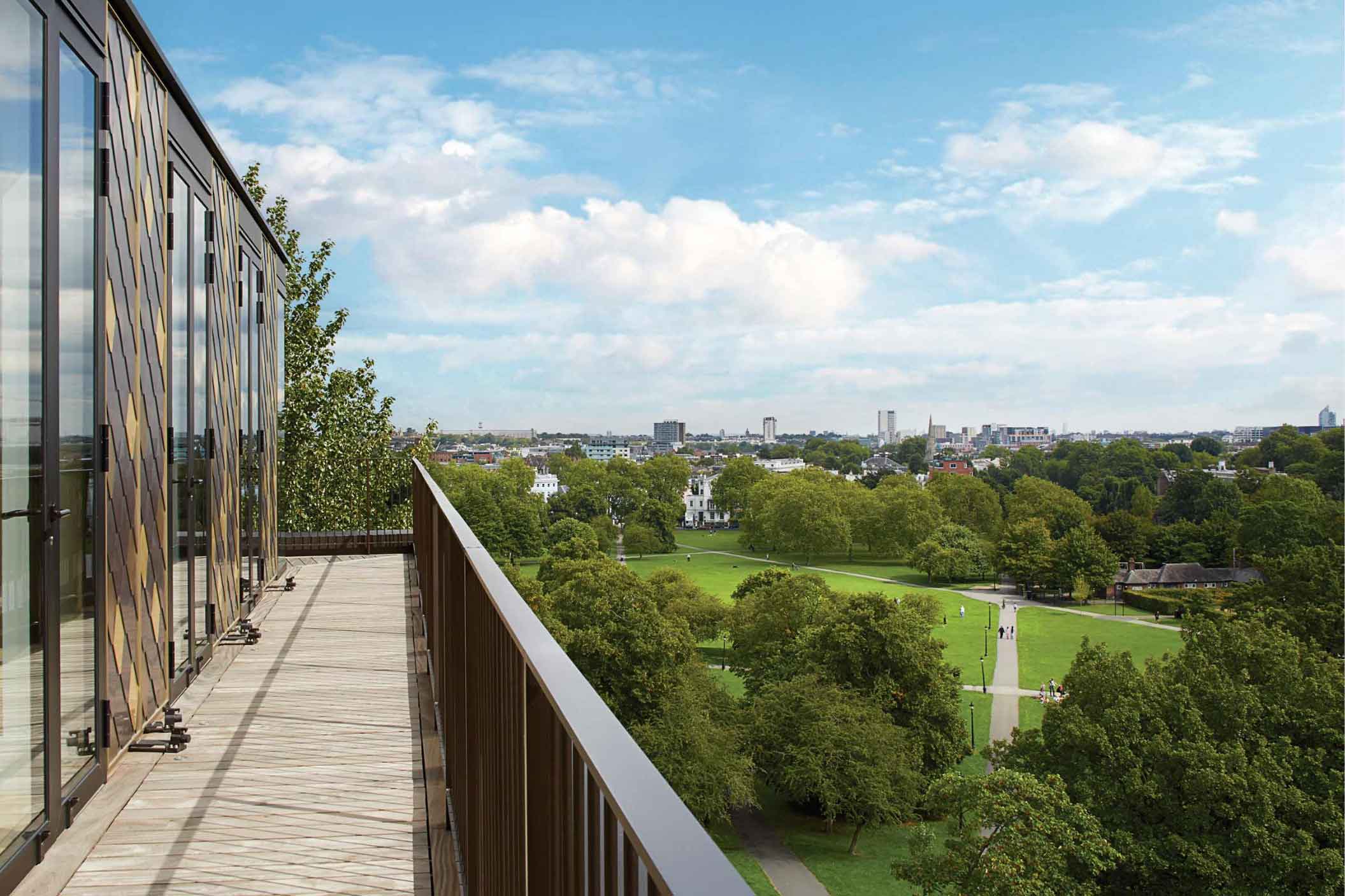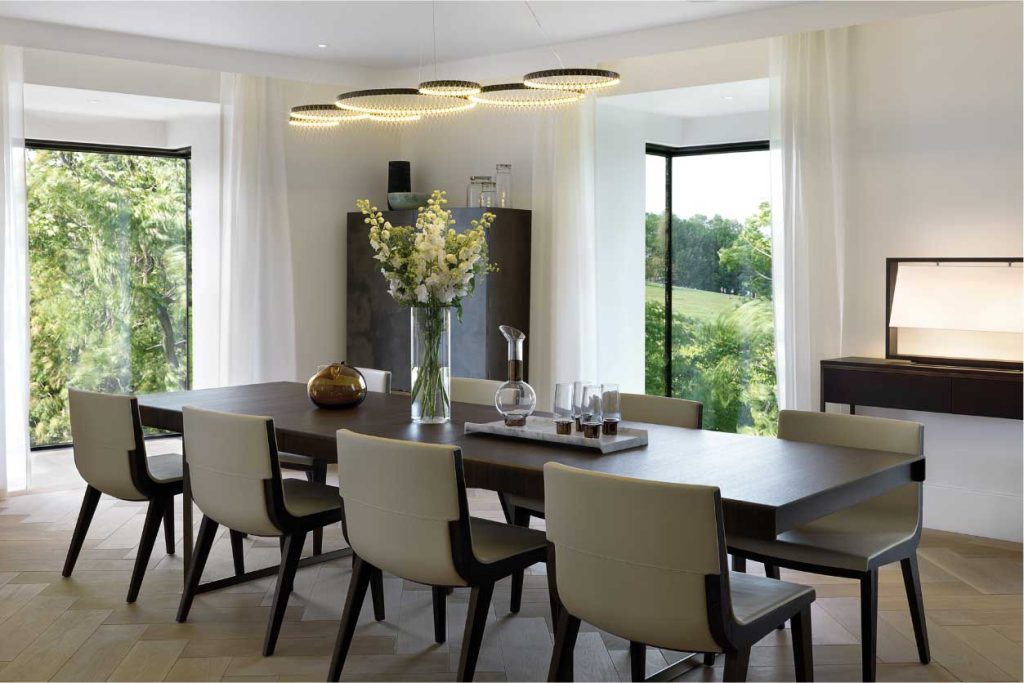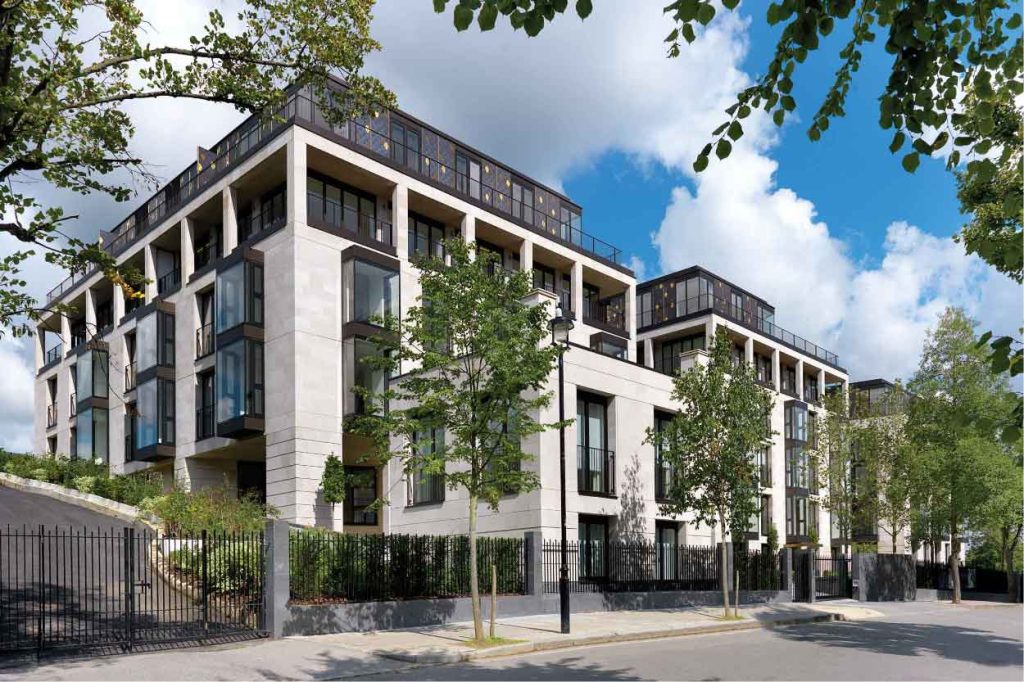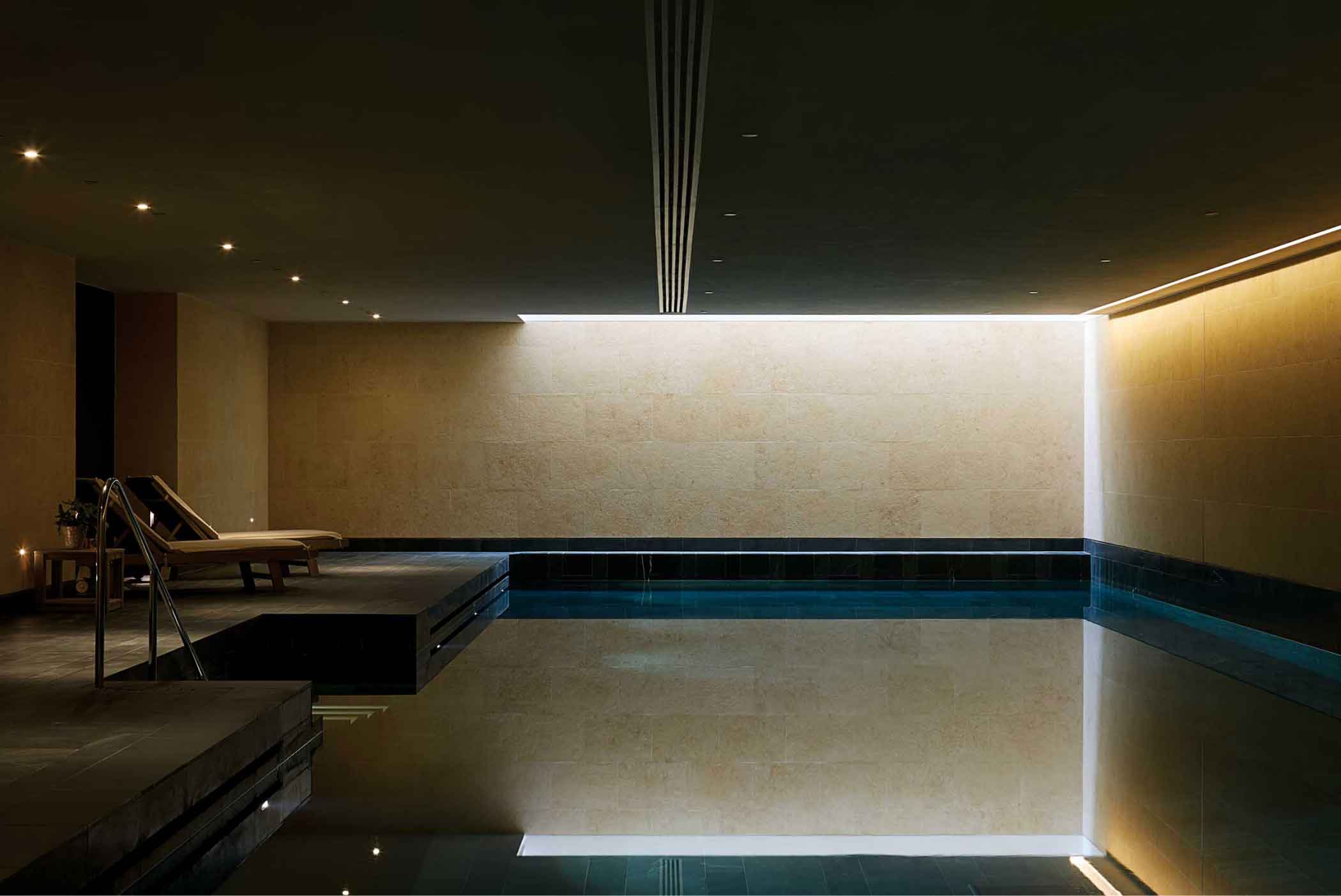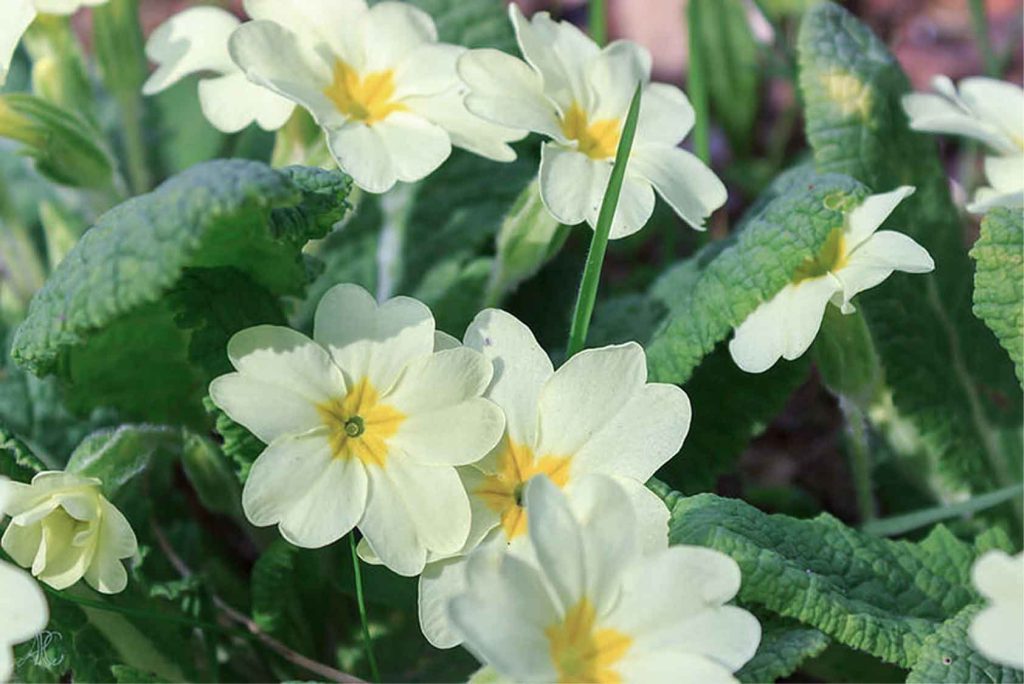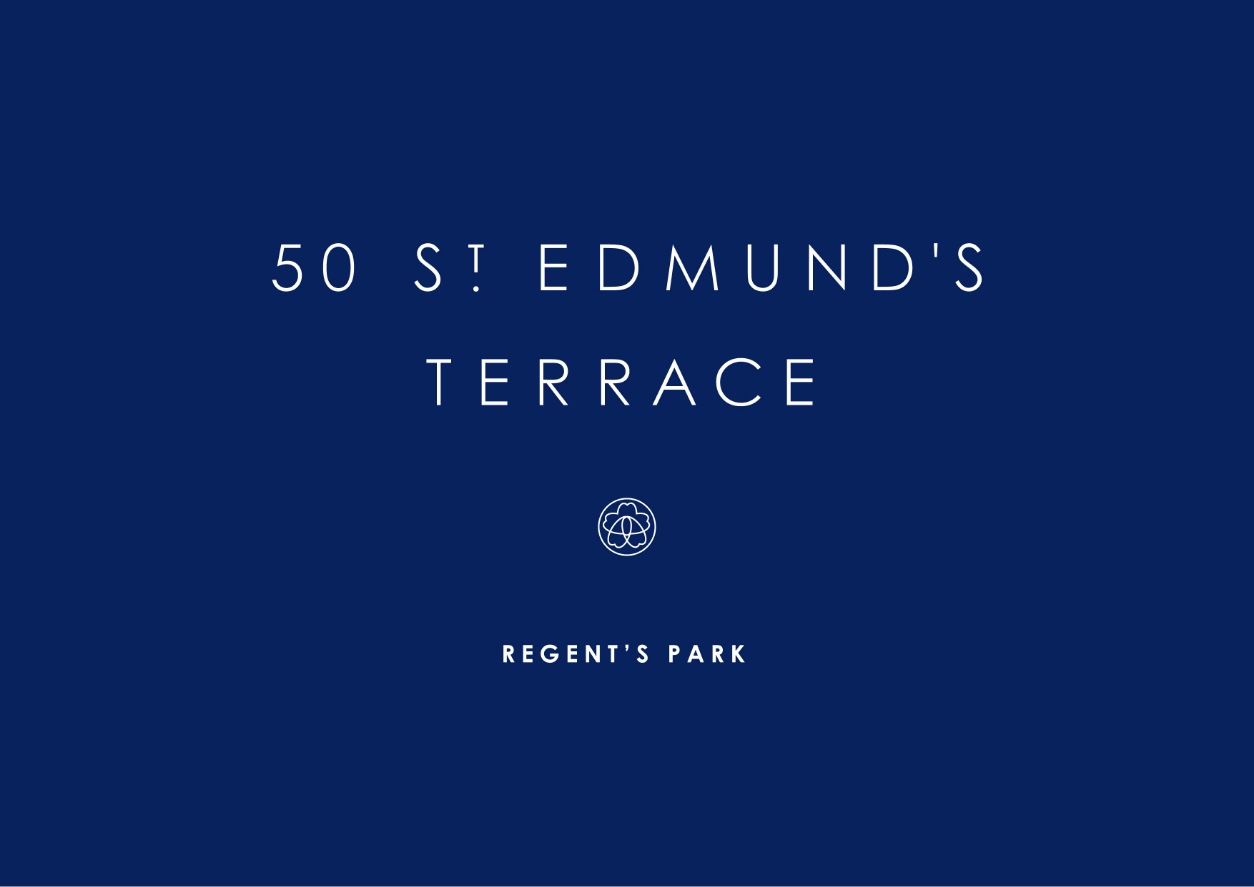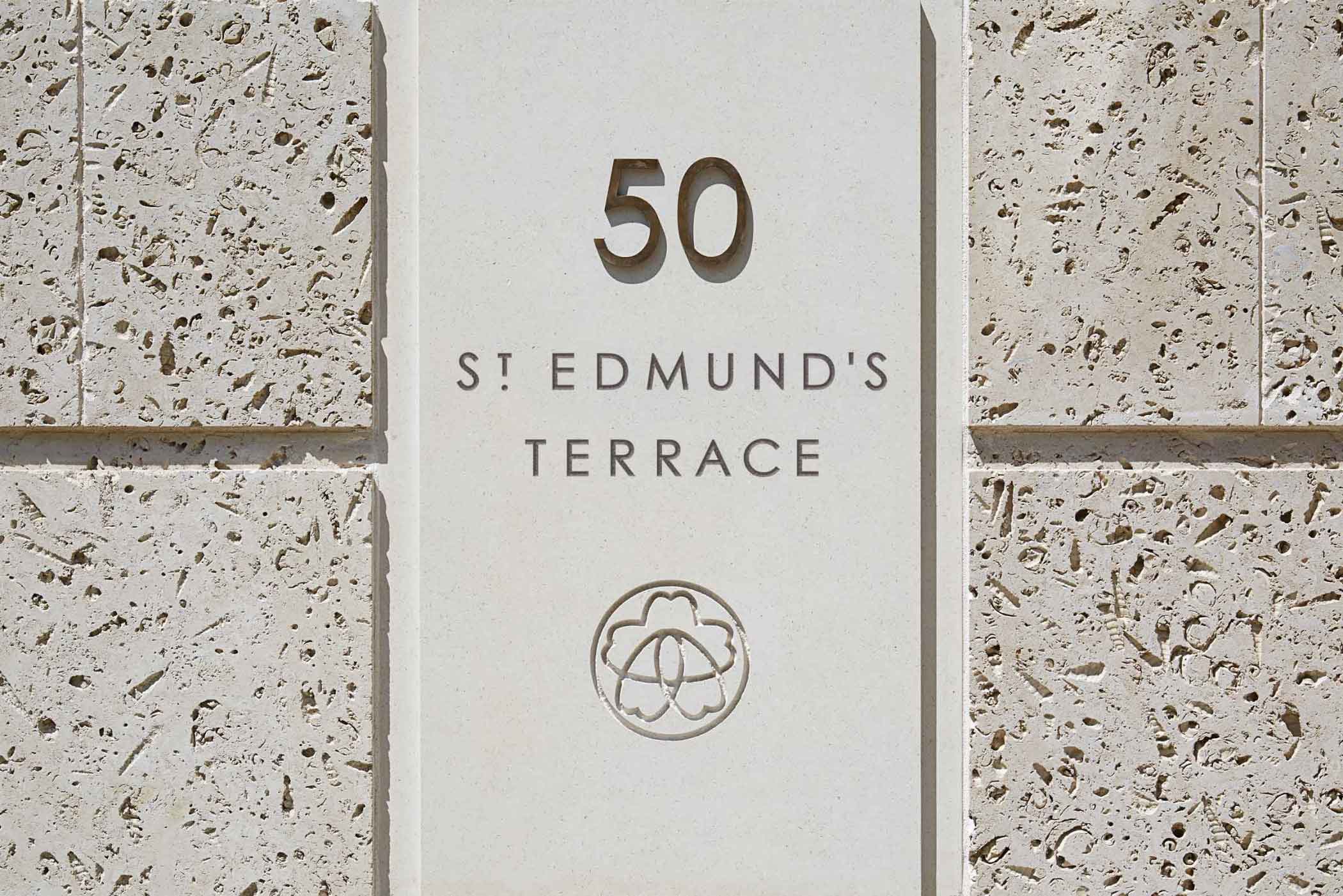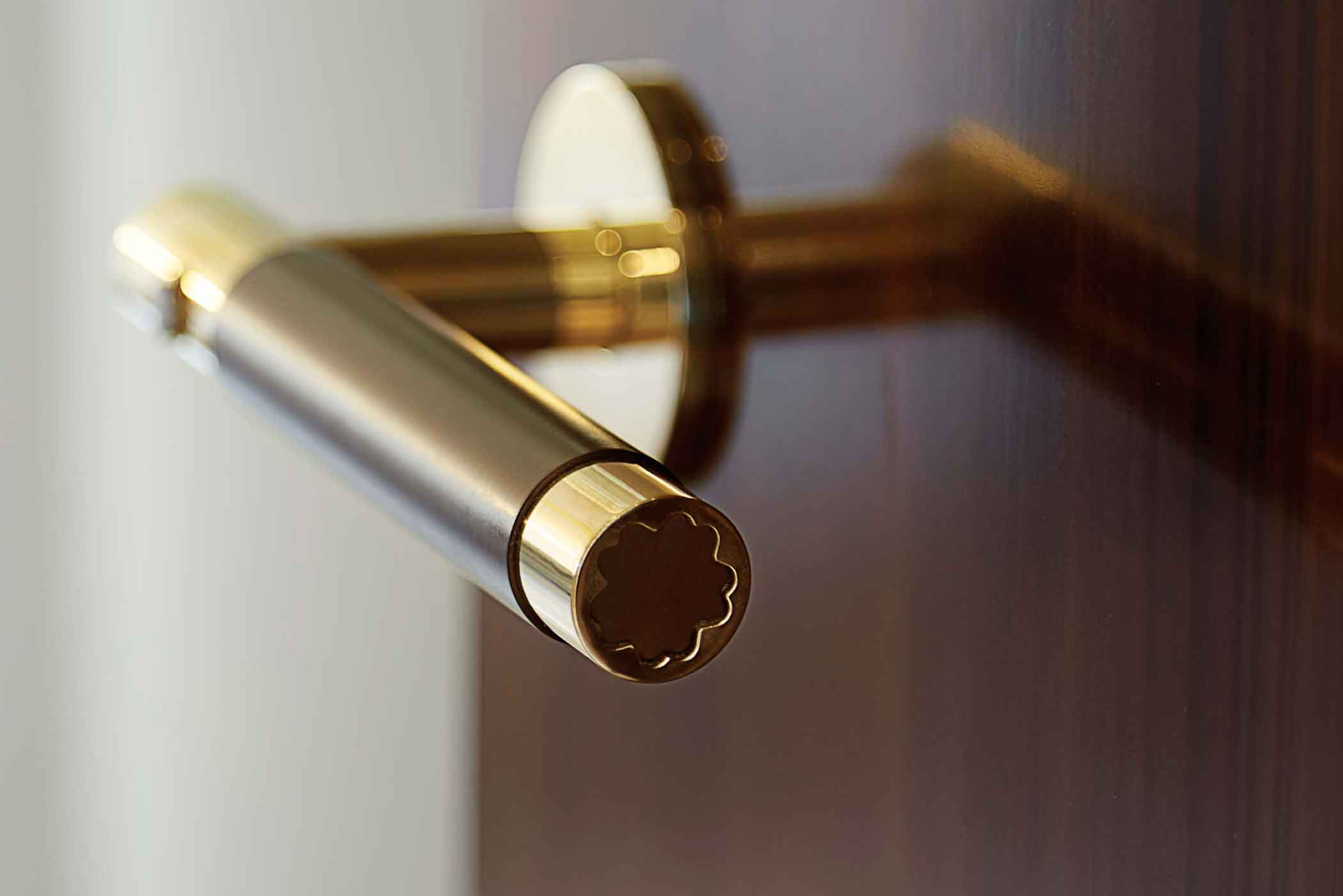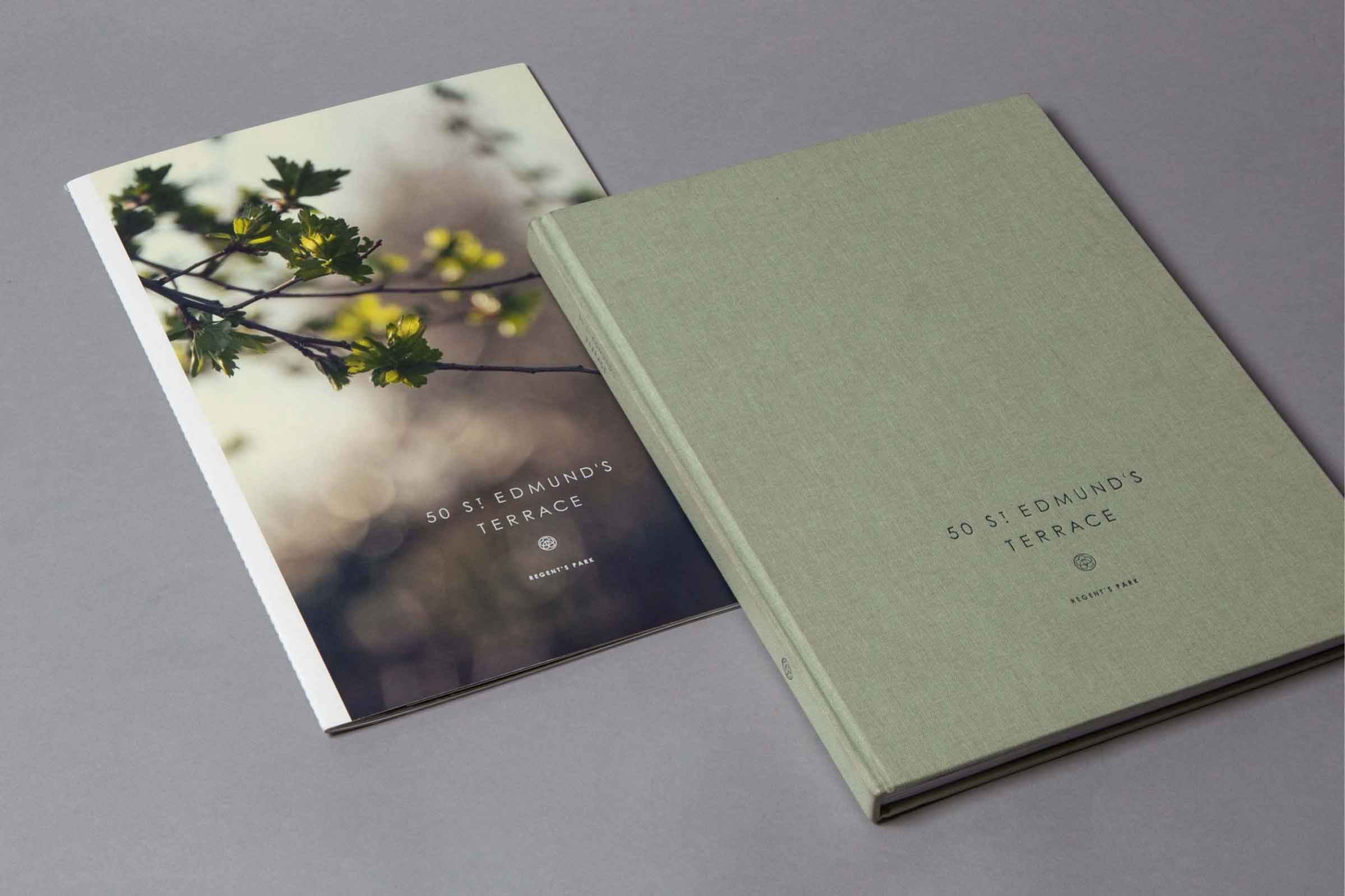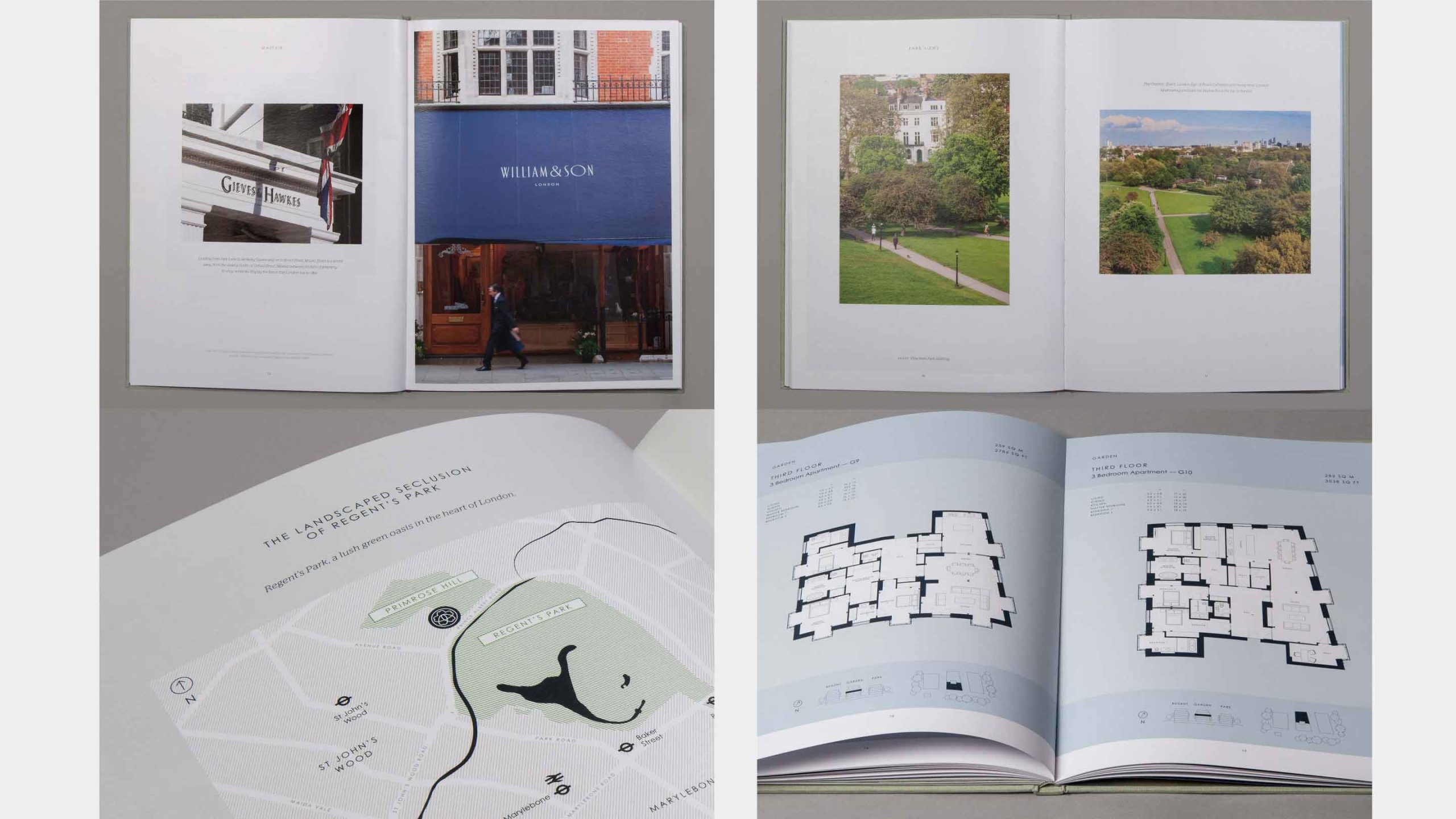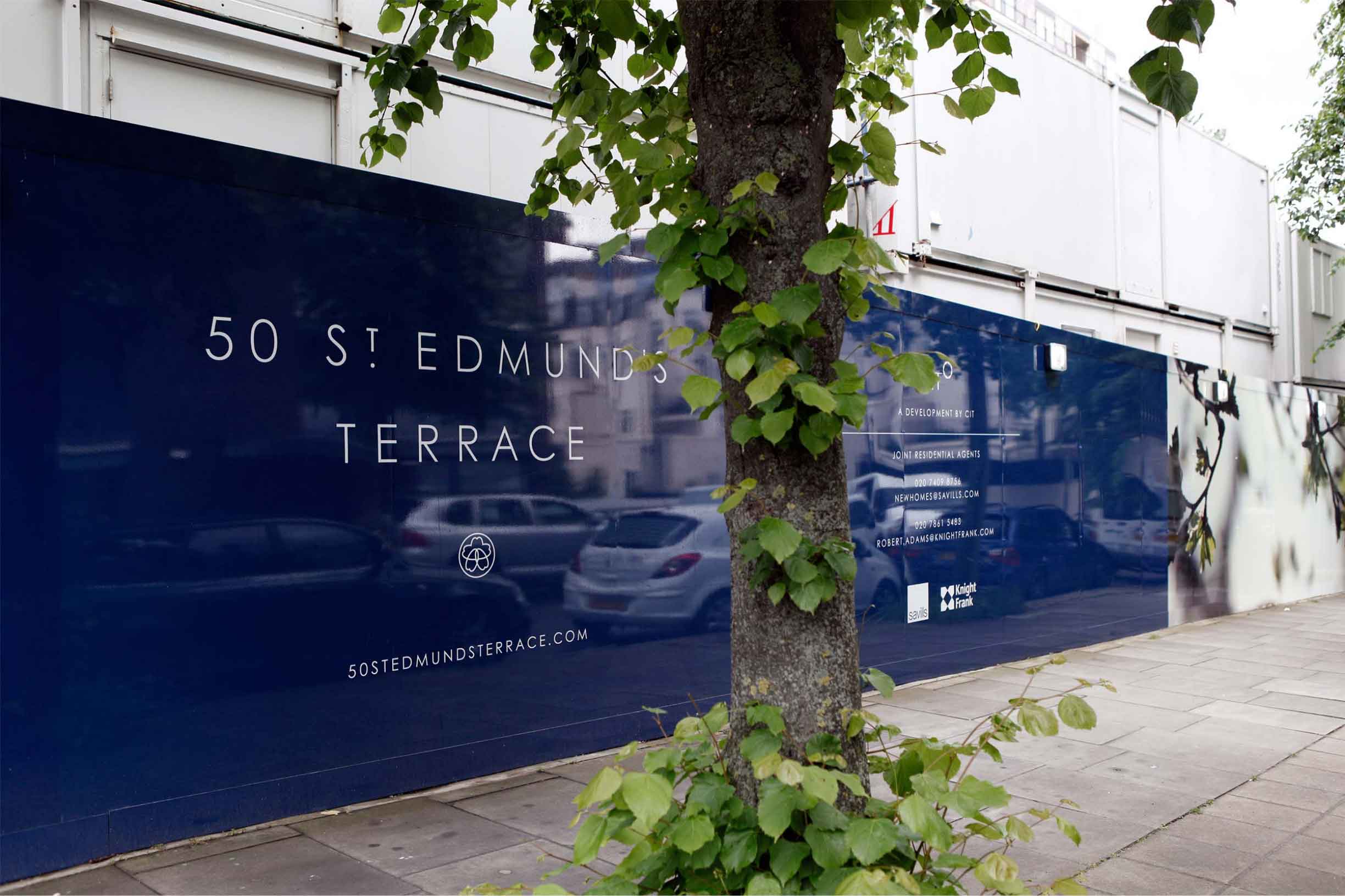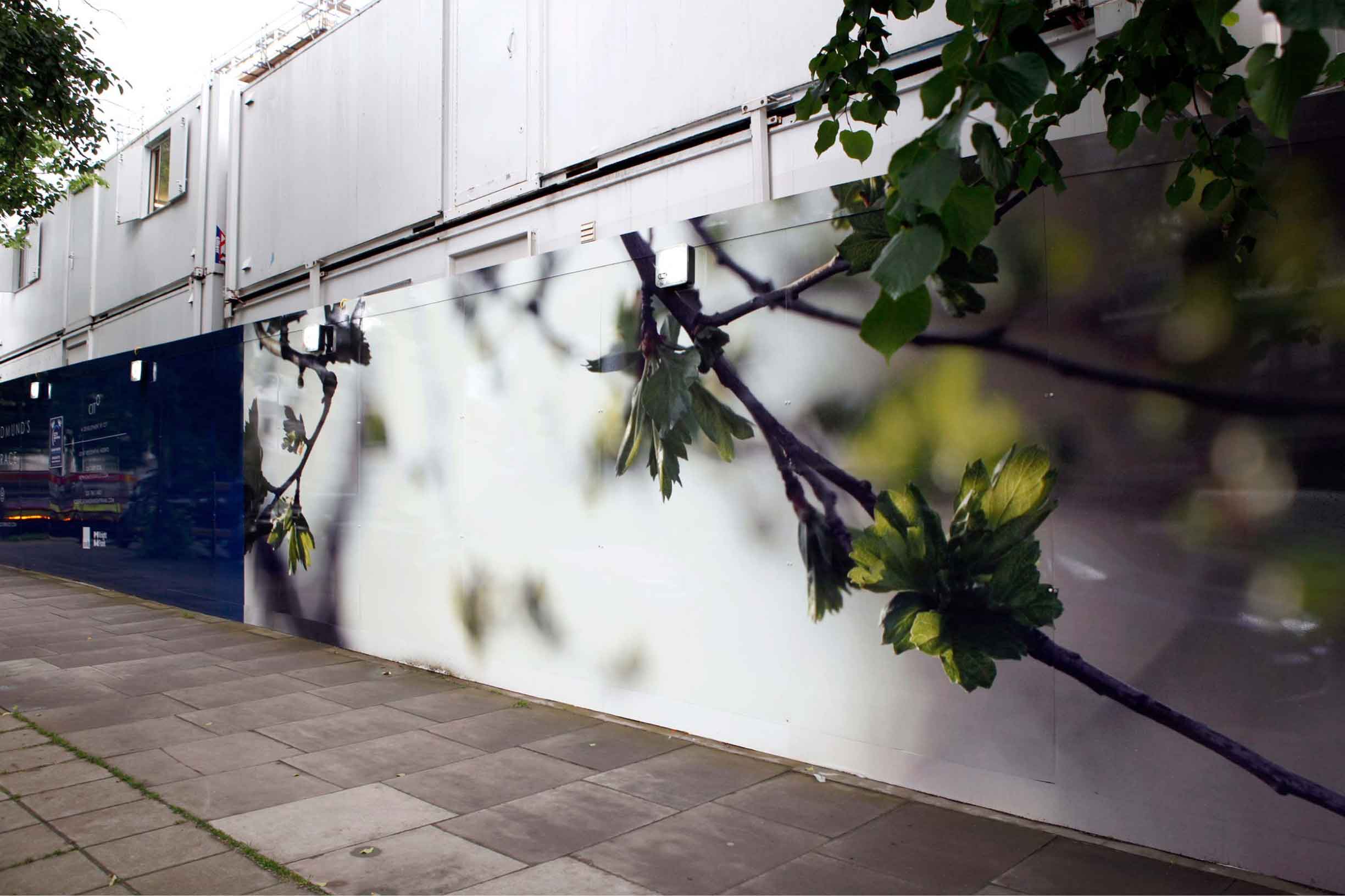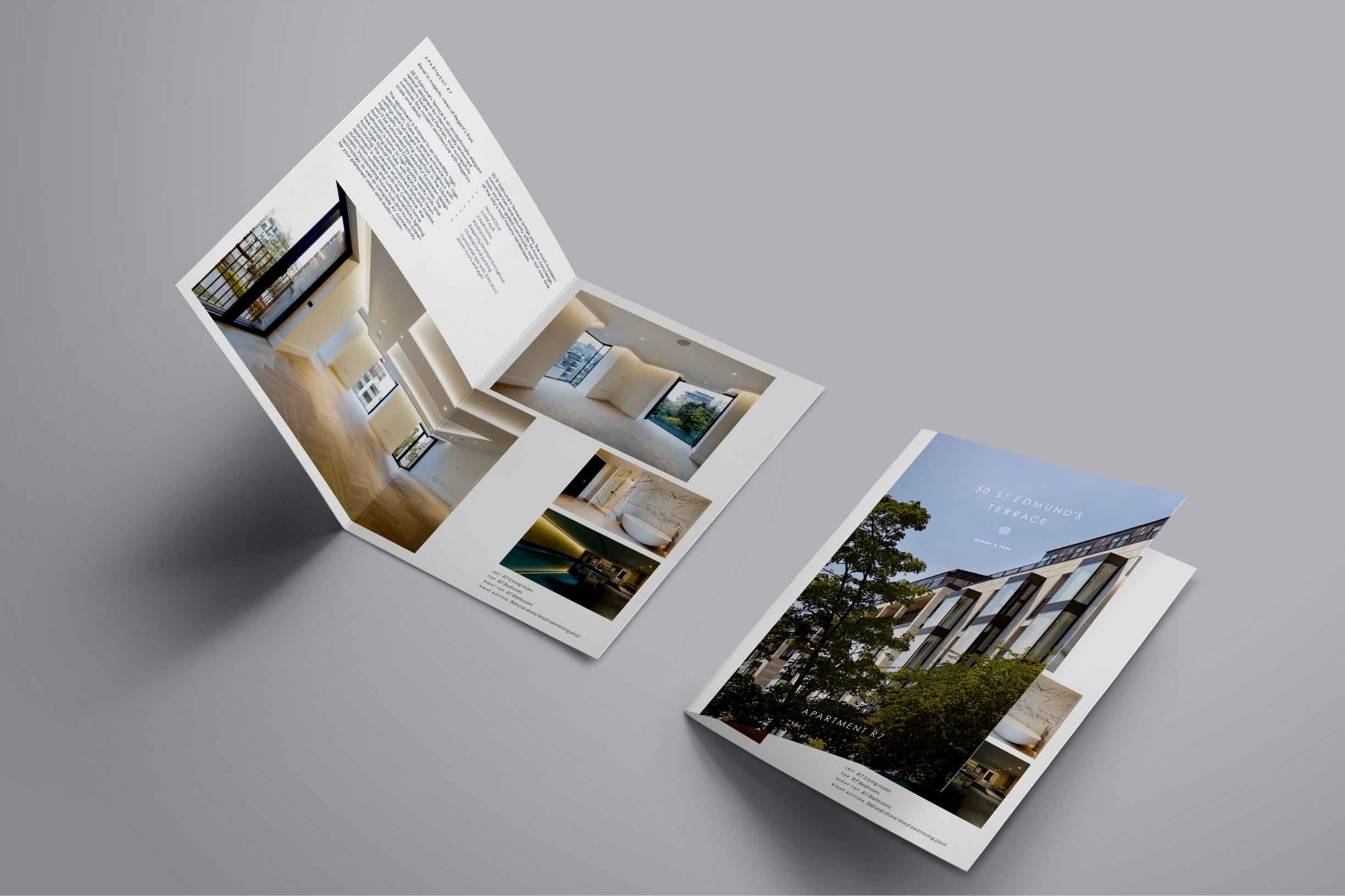 Having wanted to work with Malcolm and his team for a while, I was delighted when we appointed him for our prestigious 50 St. Edmunds Terrace project. He fearlessly brought innovation, pushing the boundaries of property marketing, leading to a refined and valuable campaign.
Chris Richmond – Associate Director, CIT Real Estate
---
Transforming preconceptions in St. James
Stirling Square – Quintain
Stirling Square is a rare redevelopment of a large 14,269 sq ft full-floor opportunity on Carlton Gardens in St James's. The architecture boasts a commanding postmodern style, surrounded by lush greenery, providing a serene and peaceful ambiance just a stone's throw away from The Mall.
However, the unique postmodern design was proving to be a challenge for leasing, as it differed from the more modern-looking offices that were in demand. To overcome this obstacle, a clever strategy was devised to transform this perceived negative into something distinctive and one-of-a-kind.
Inspired by the renowned architect James Stirling, after whom The Stirling Prize for architecture is named, the project embraced his vision for a powerful and unforgettable arrival experience. Utilising sculptural forms from this very experience, a distinctive monogram was created, adding a touch of exclusivity and uniqueness to the development. Moreover, to complement the dynamic digital pre-completion communications, the completion brochures were thoughtfully wrapped in traditional bookbinding fabric, adding a tangible and tactile element to the overall presentation.
Read more
art direction / Brand identity / Brand strategy / brochures / on floor marketing / website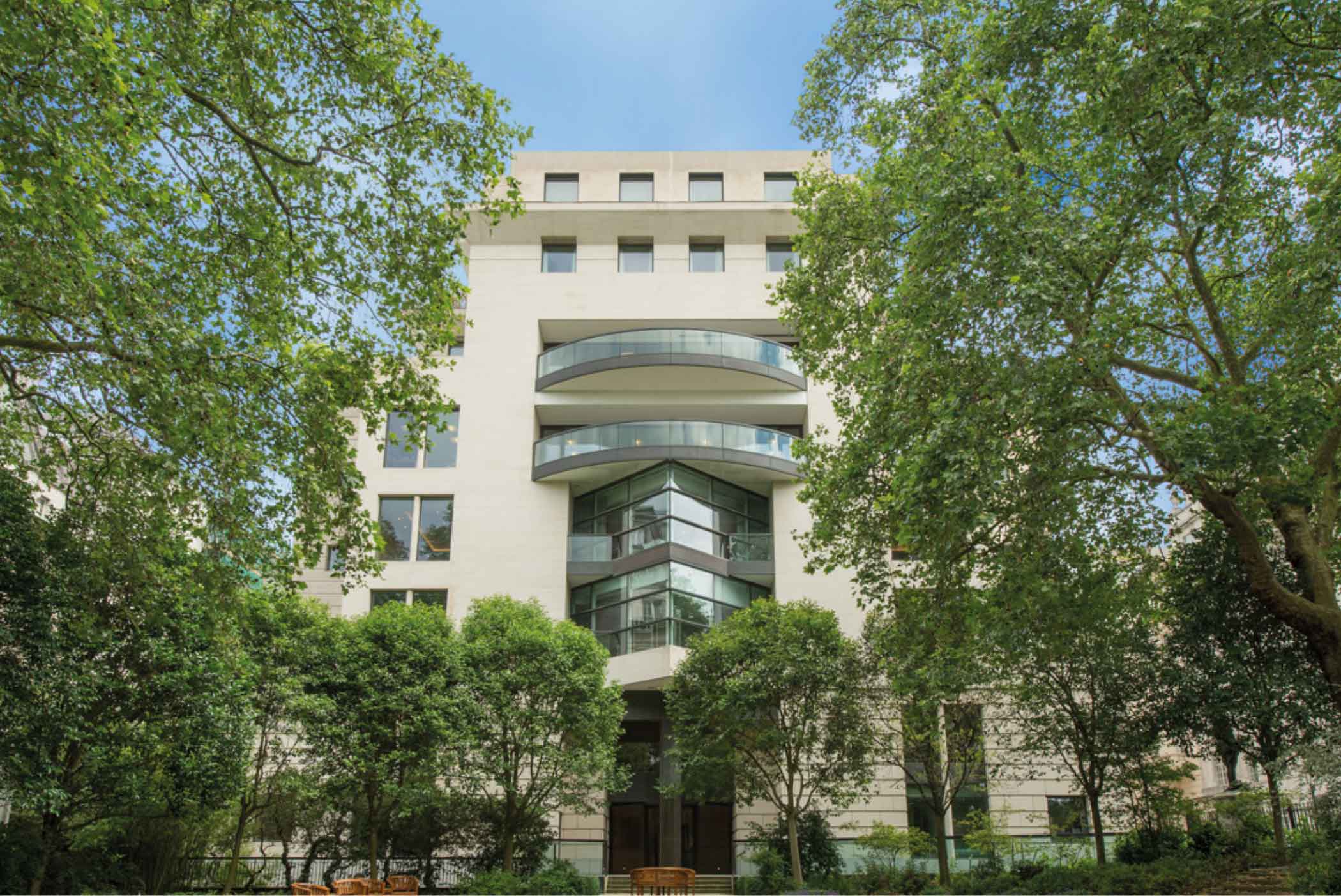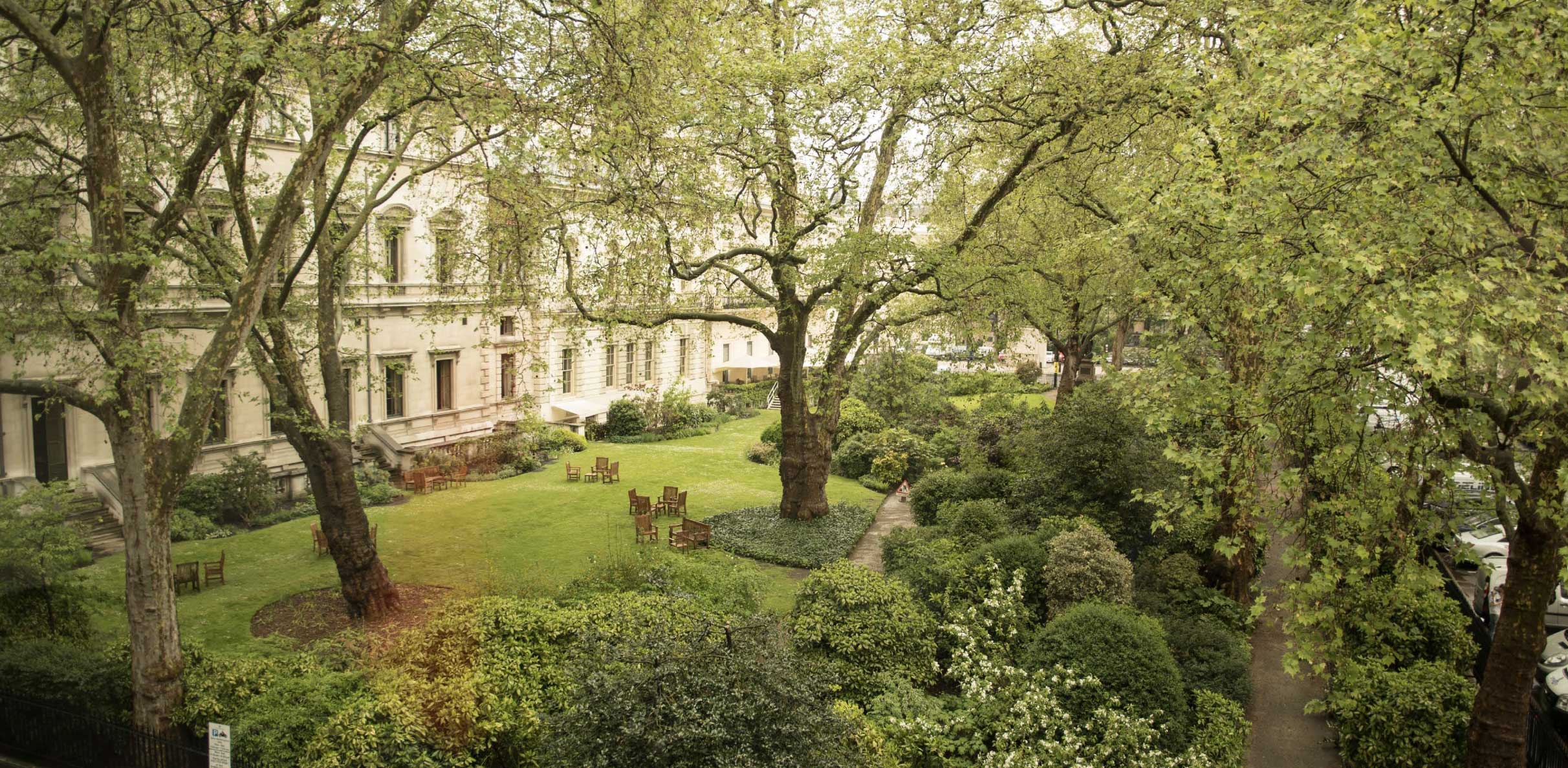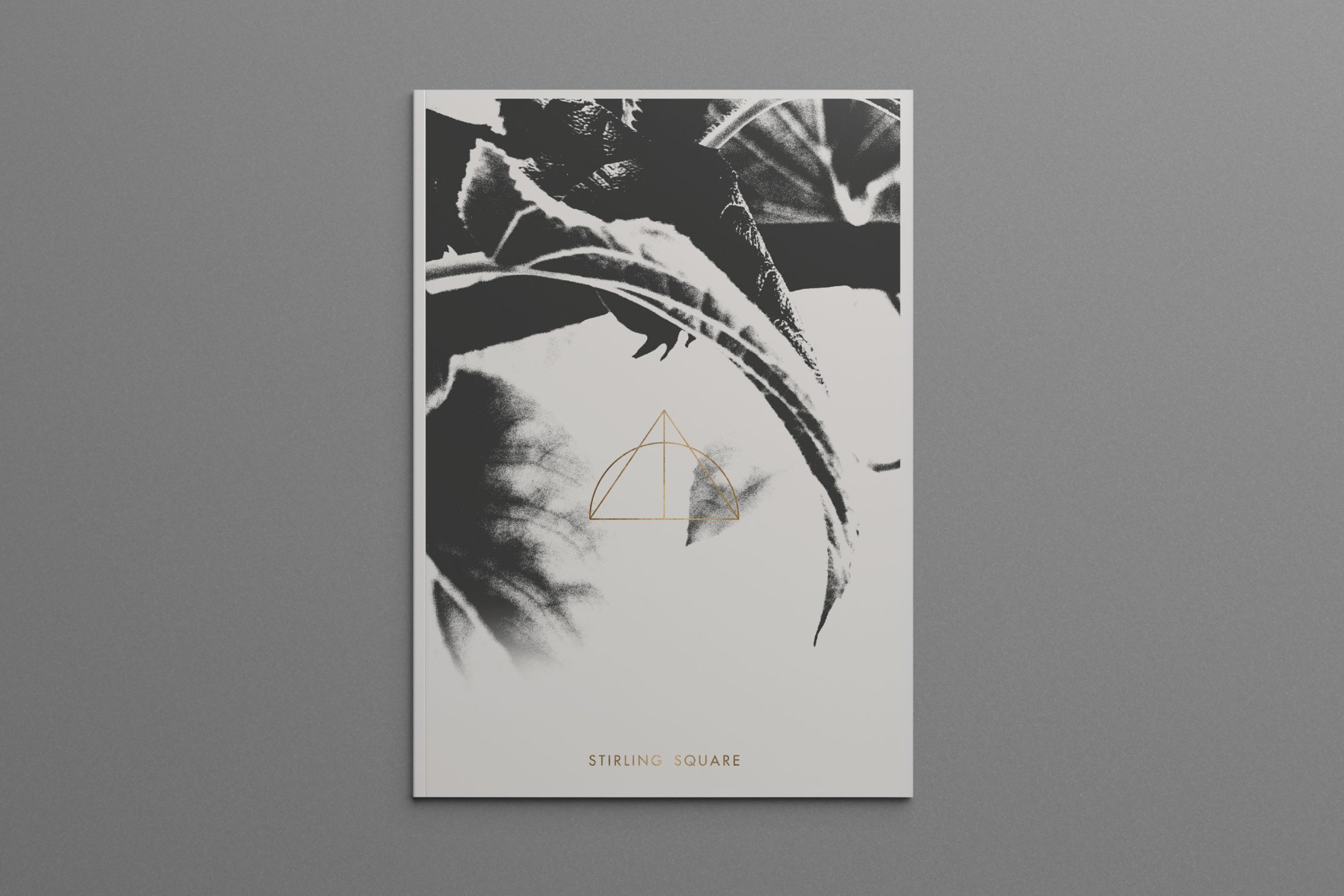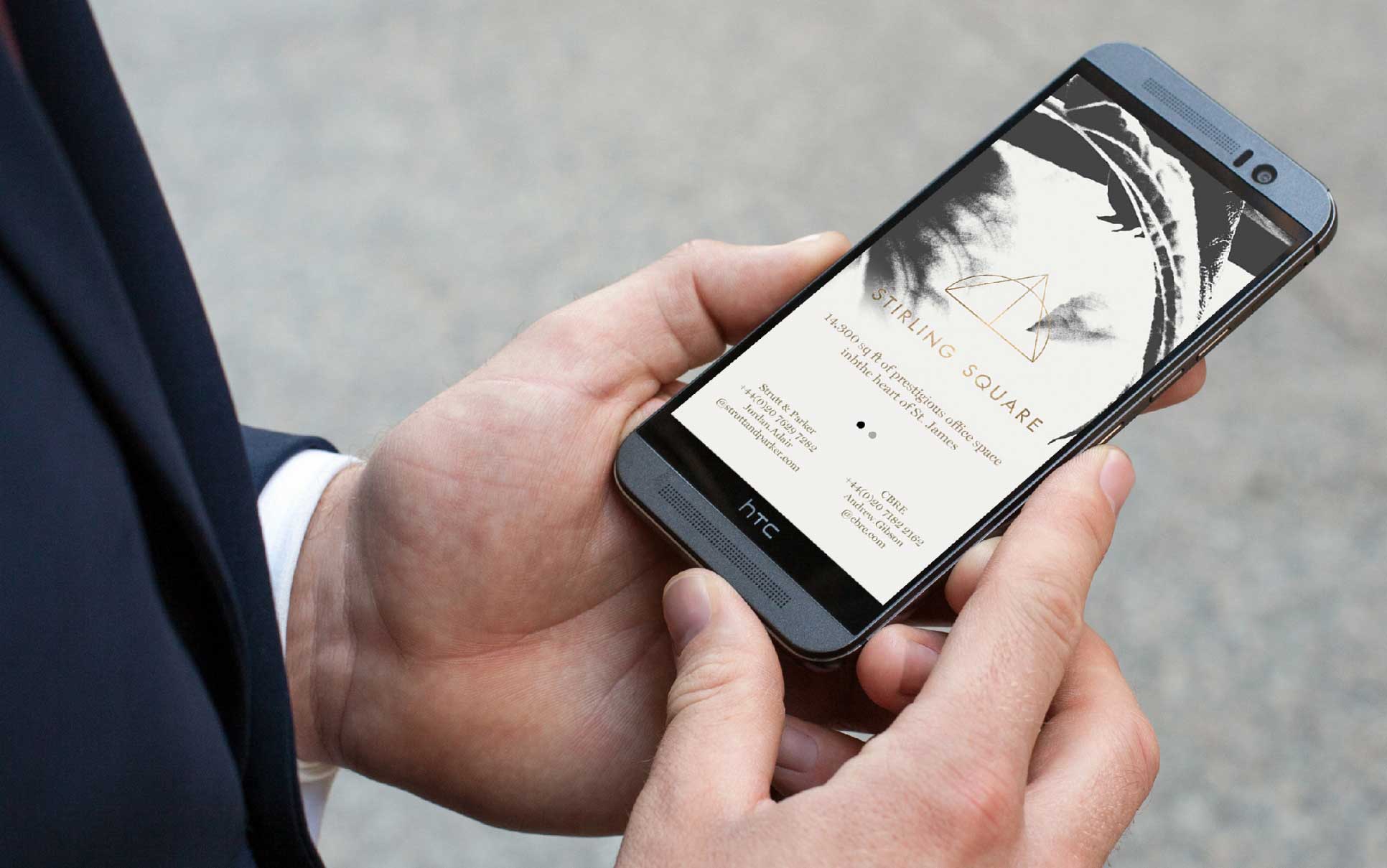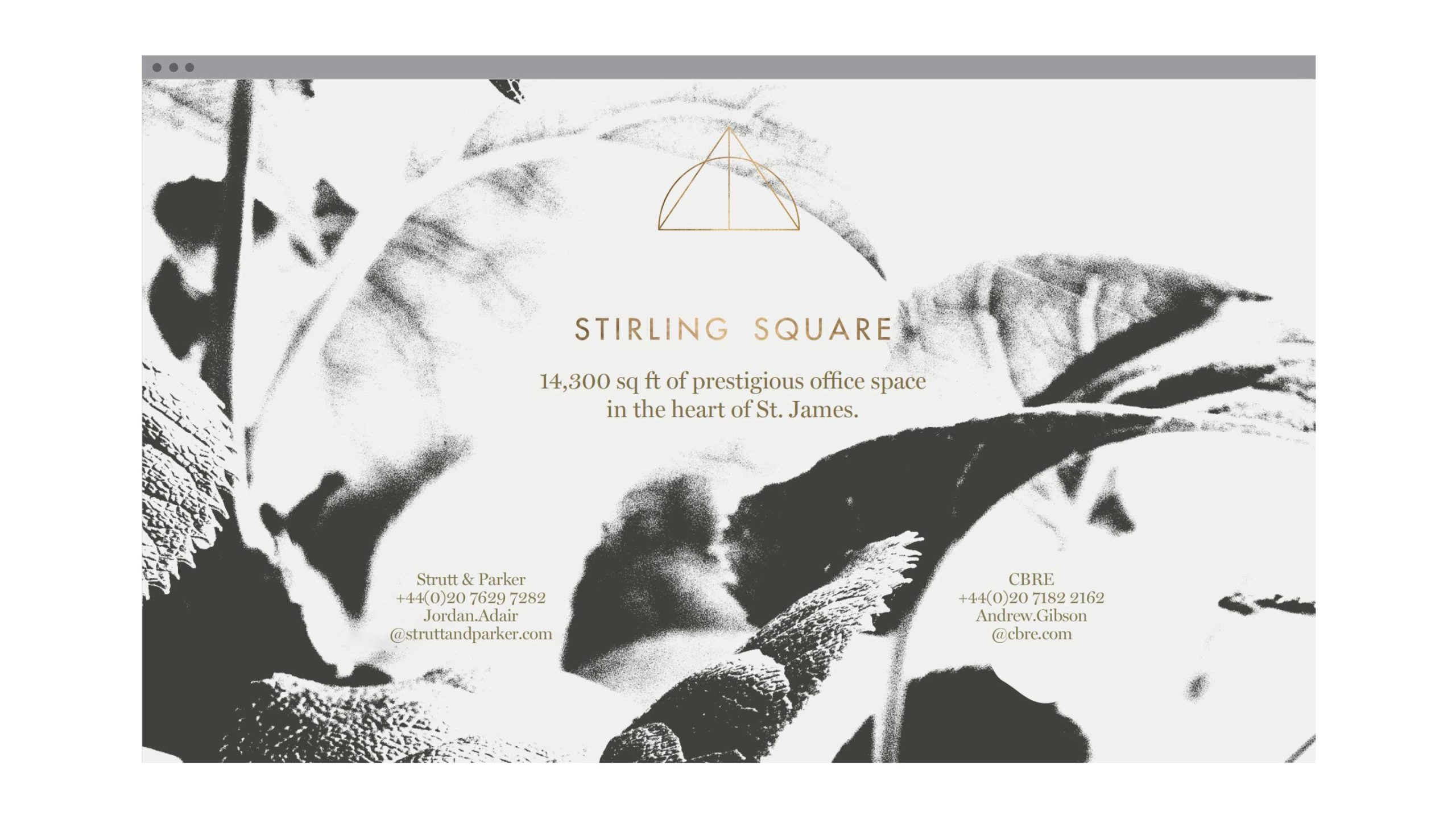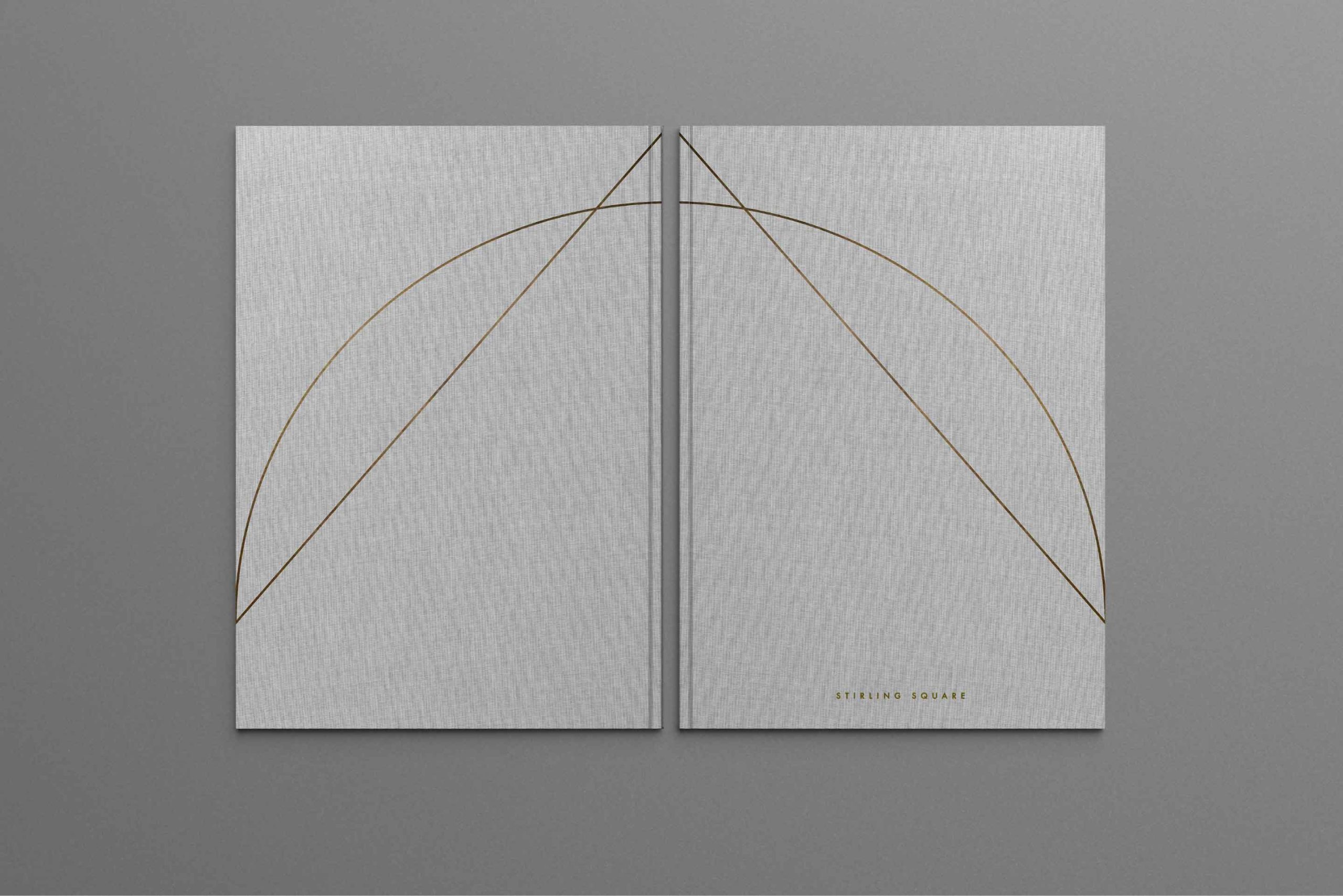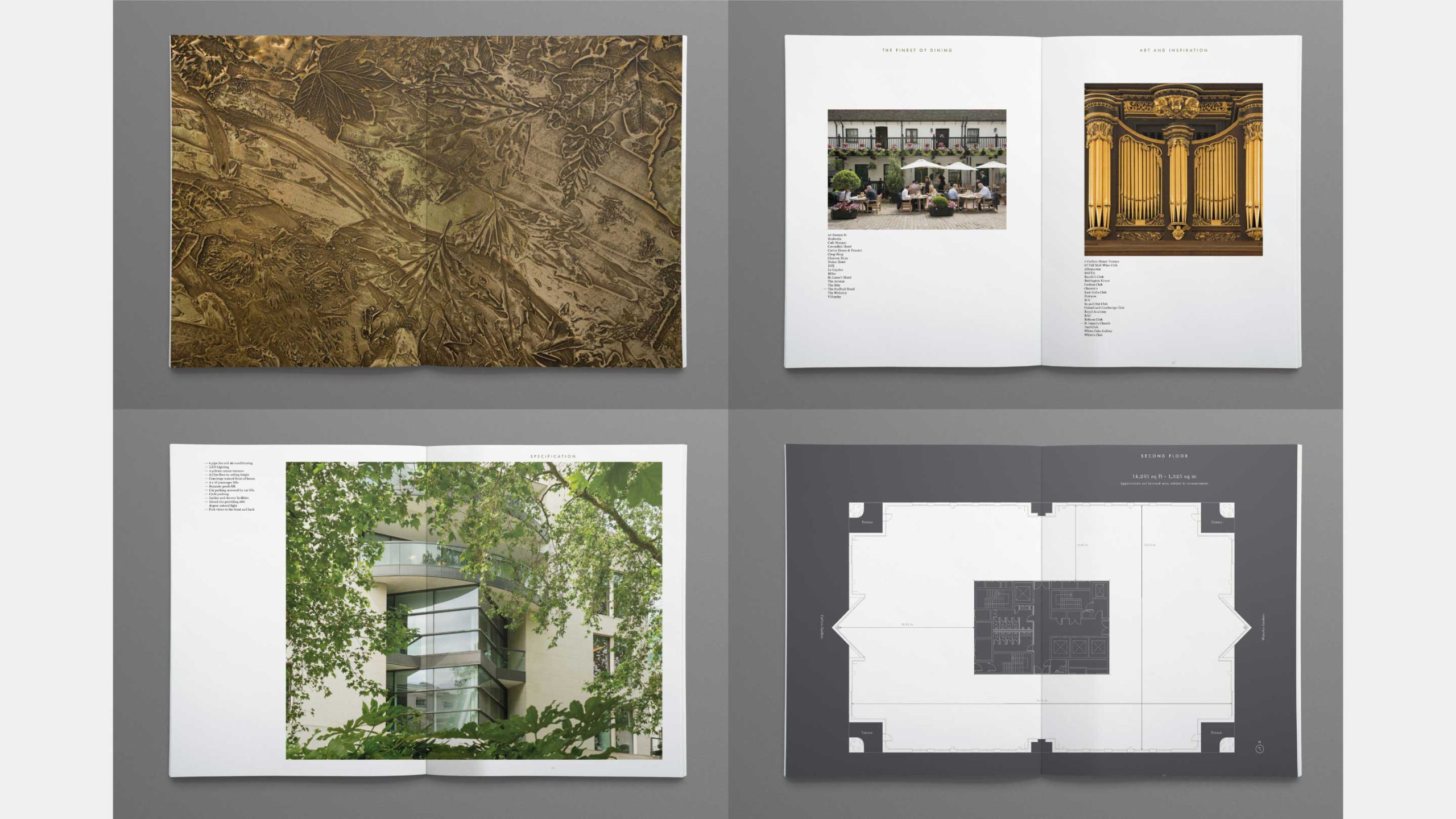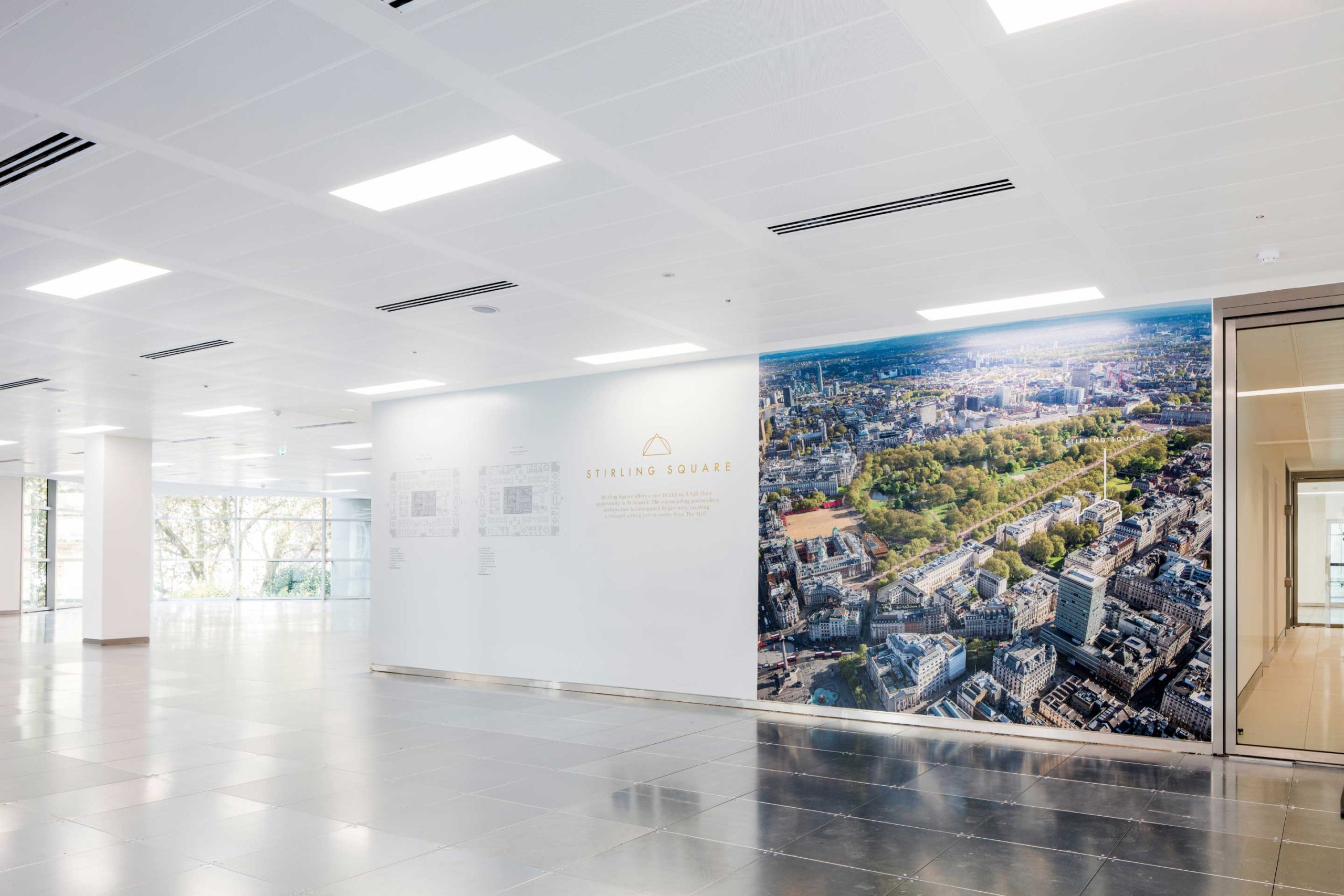 ---
Shifting Perceptions
The Wimpole Building – Royal London Asset Management
The Wimpole Building represents a significant renovation of CBRE's former headquarters, aiming to completely transform the public perception of this well-known structure. The main challenge was to overcome the preconceived notions associated with the preserved listed frontage. While the frontage was elaborate and visually appealing, it hindered the leasing of modern office spaces due to the belief that the floors were small and dimly lit.
Architecturally, this issue was addressed by a comprehensive redesign of the entire space. A lightwell was incorporated to facilitate more natural daylight, creating a brighter and more inviting atmosphere for the offices. Additionally, the roof was extended with a contemporary metal and glass construction above the traditional slate mansard, effectively expanding the available floor area for lease.
From a strategic perspective, the building's brand was positioned to align with traditional Mayfair aesthetics, embracing its classic charm. Simultaneously, new and dynamic modern expressions were introduced, exemplified by the animation of light that fills the open floors. This combination of traditional elegance and contemporary vibrancy brought the branding and campaign to life in an engaging way.
Read more
art direction / Brand identity / Brand strategy / brochures / website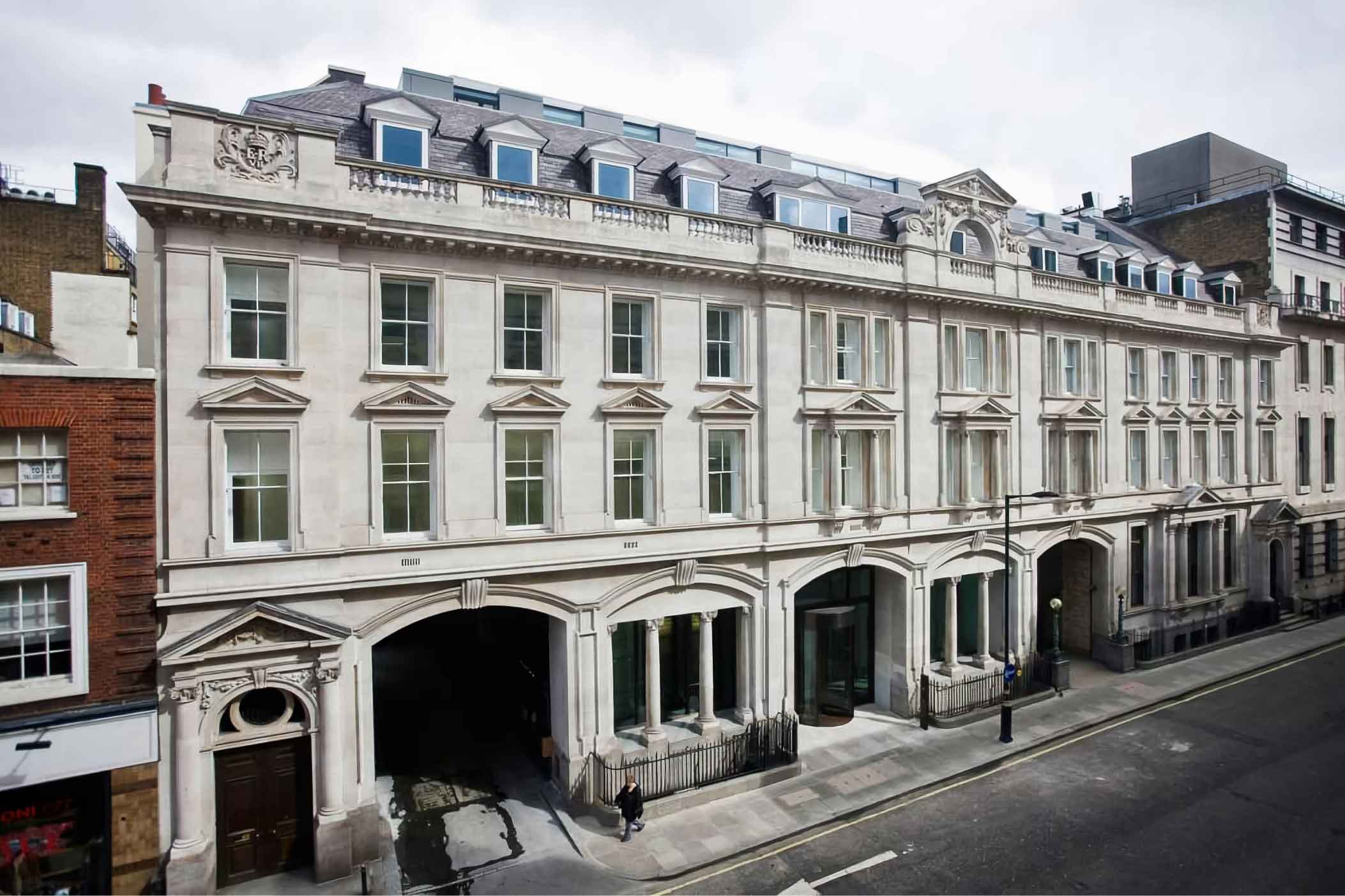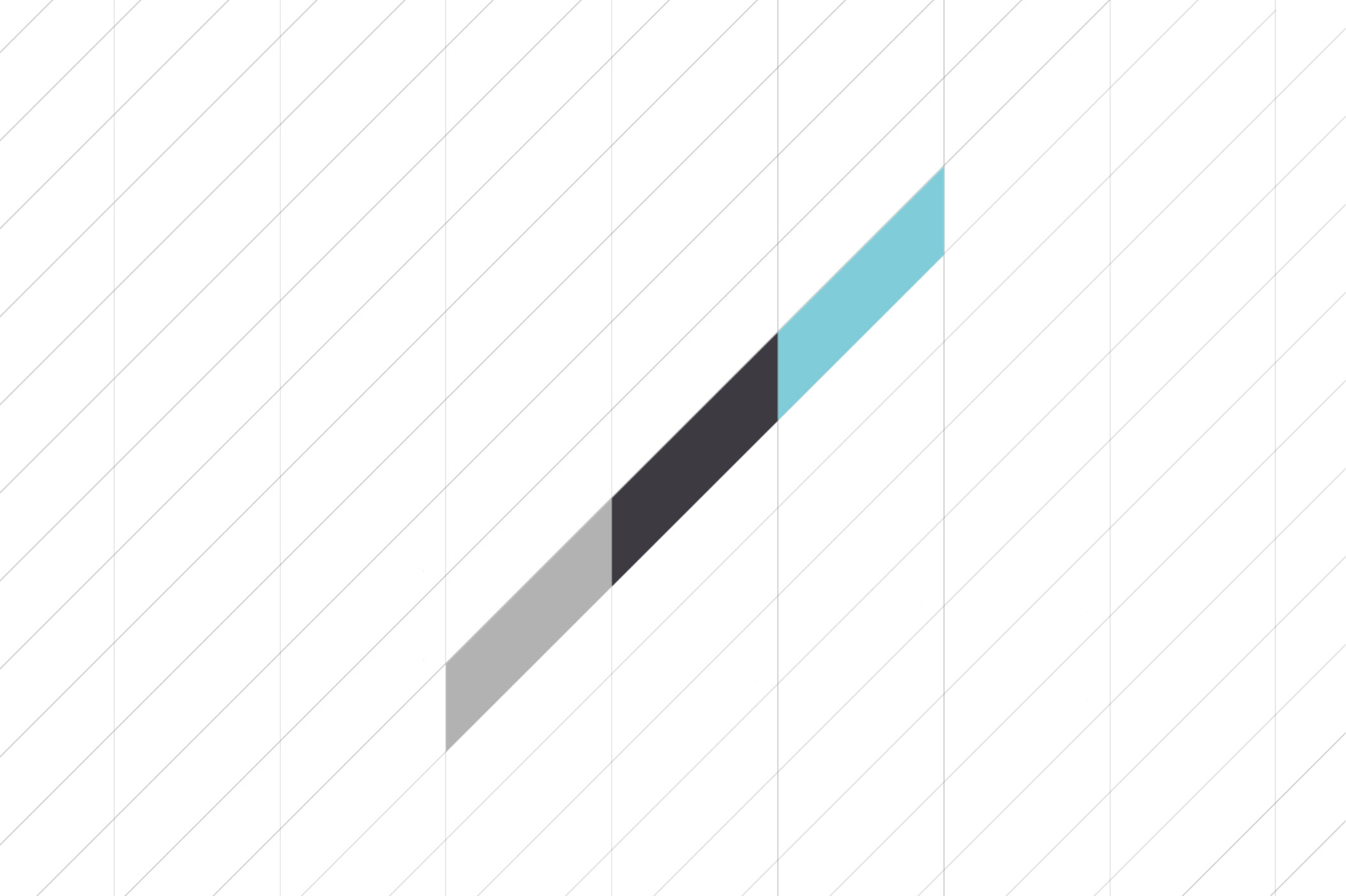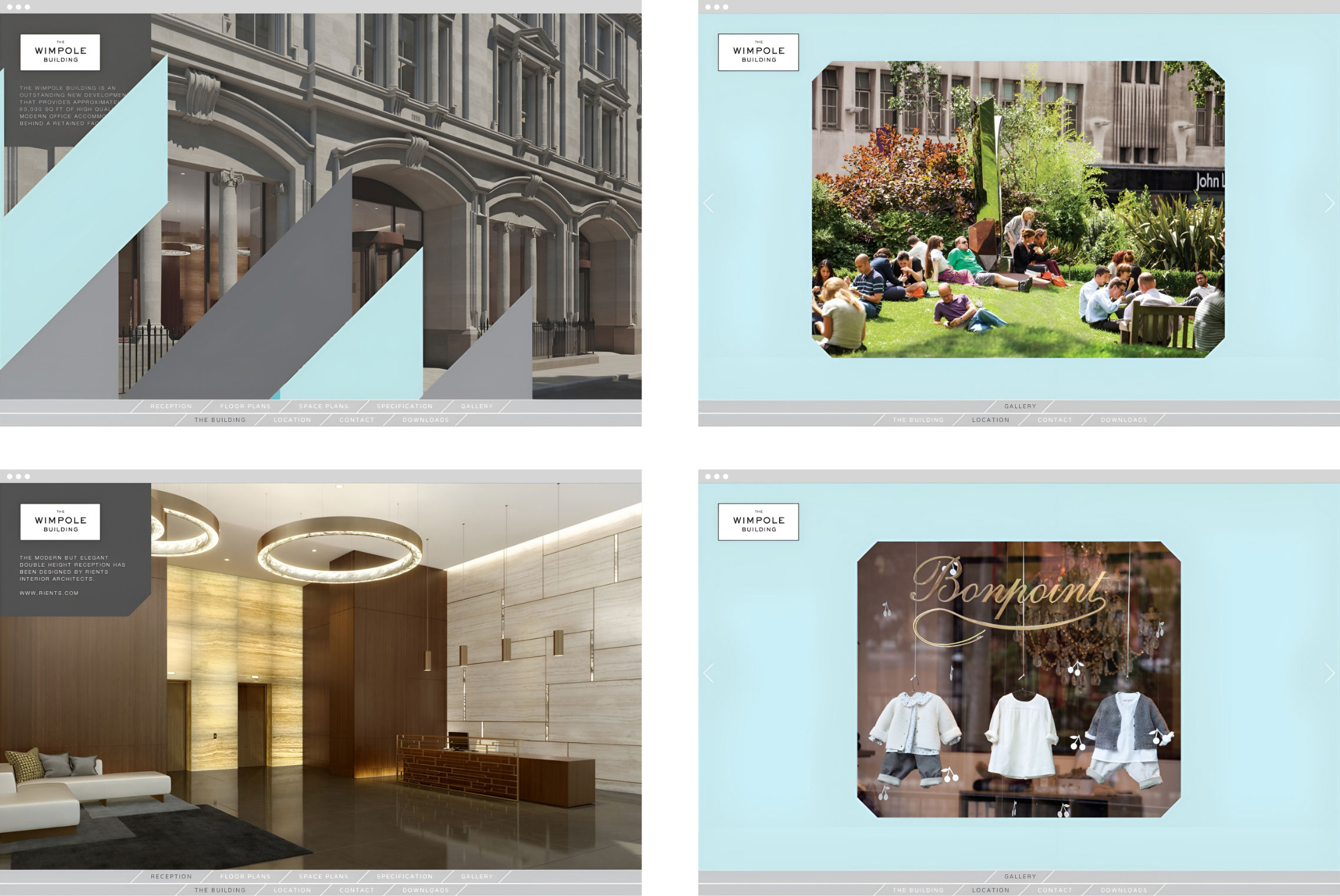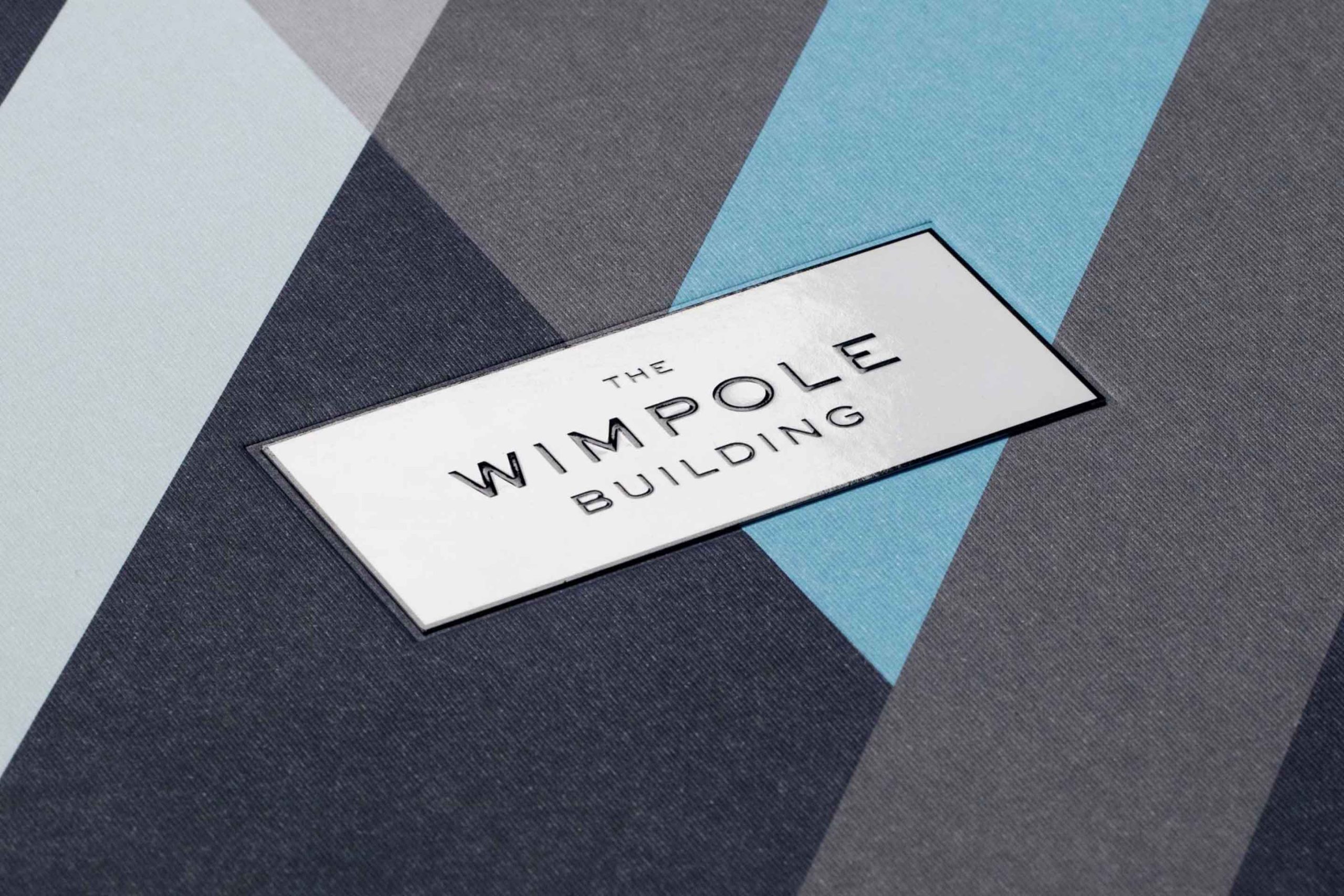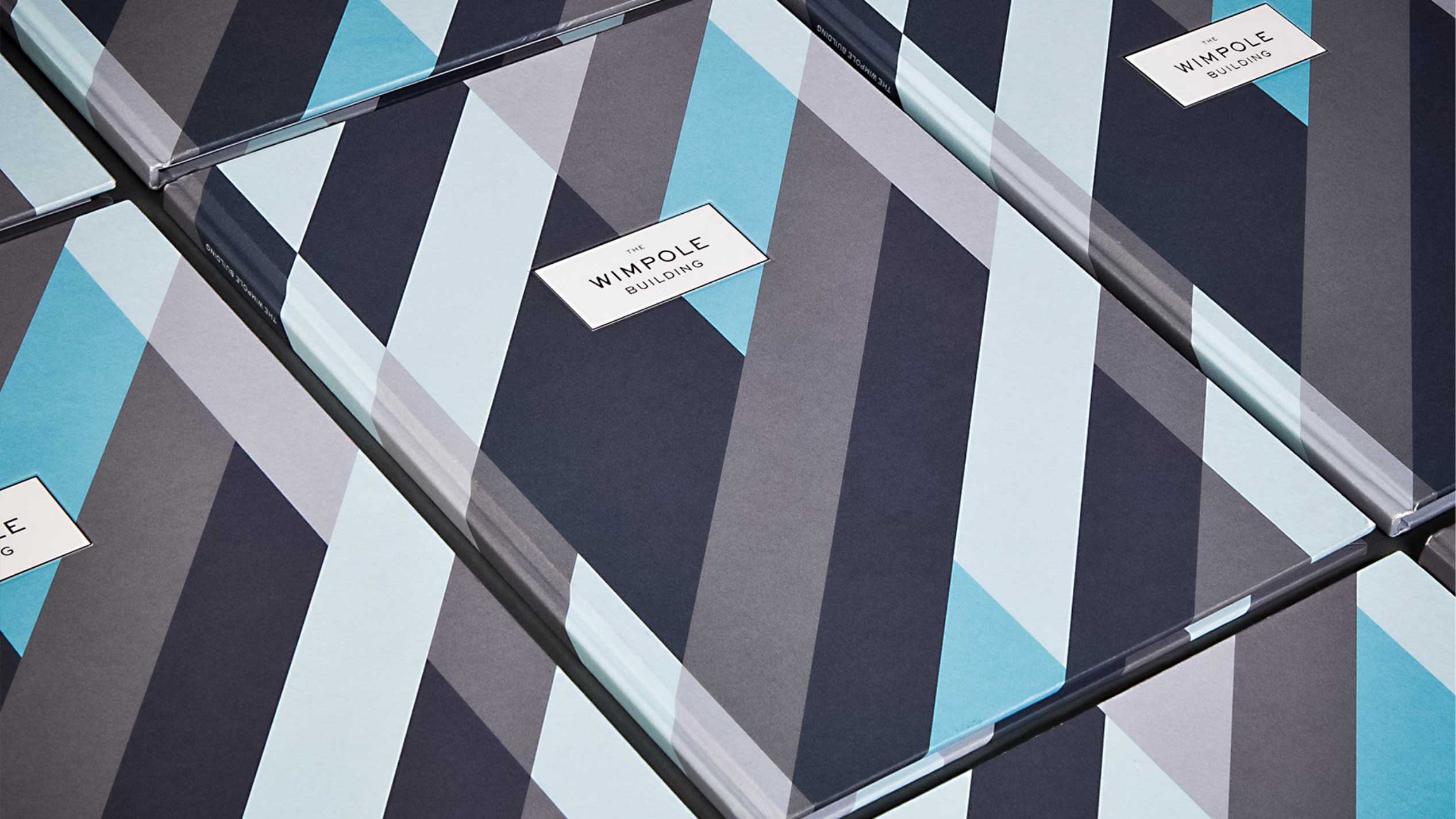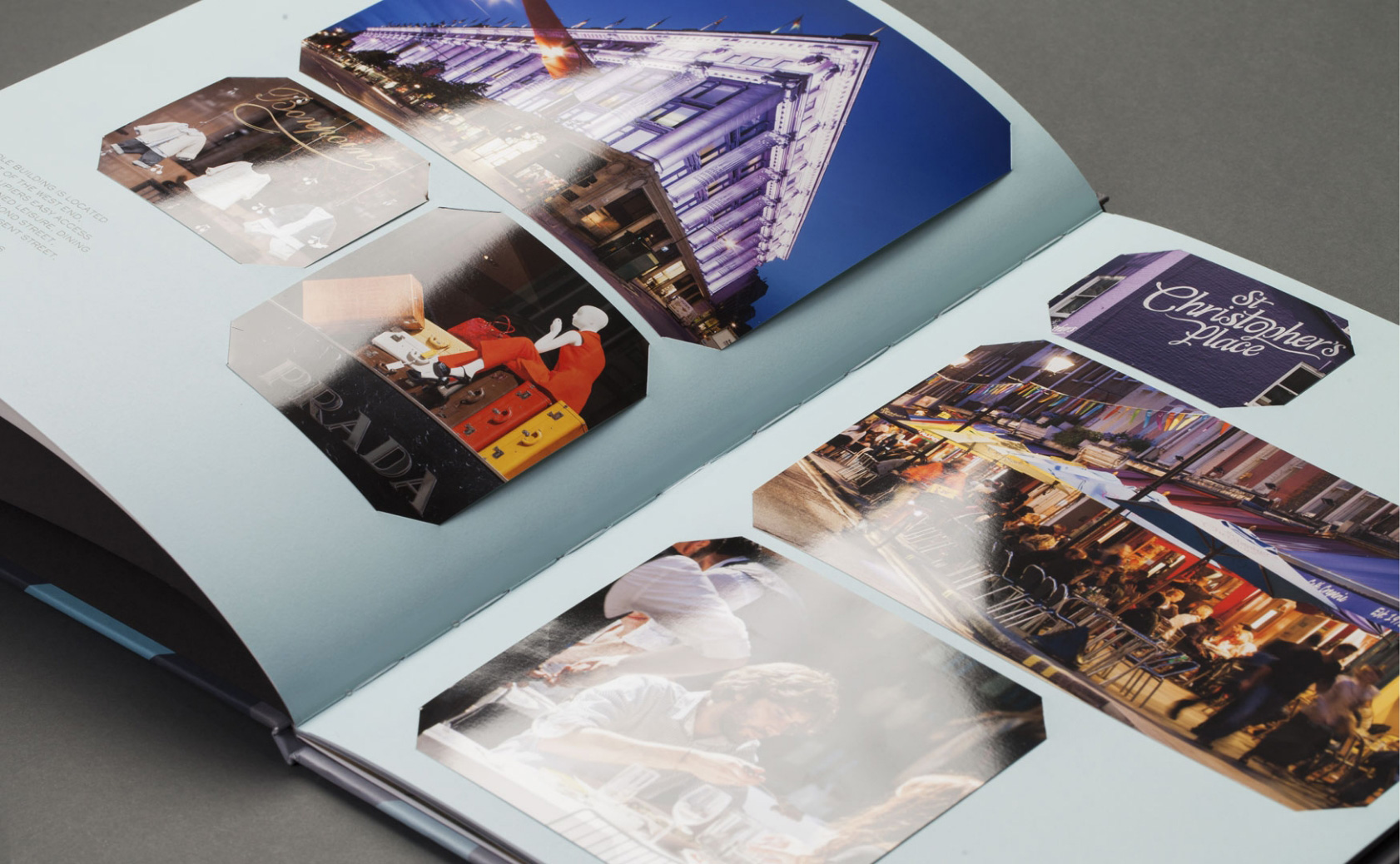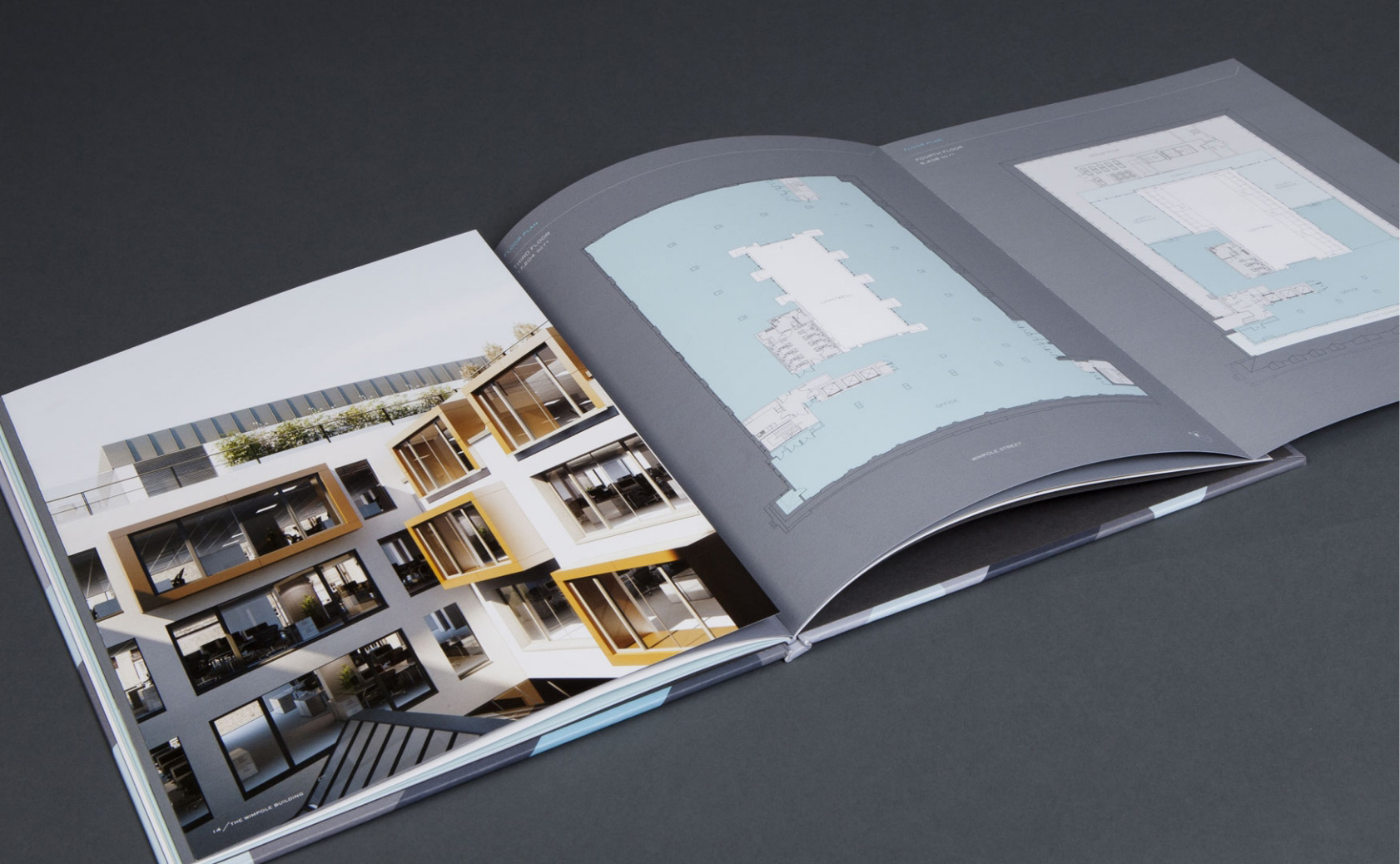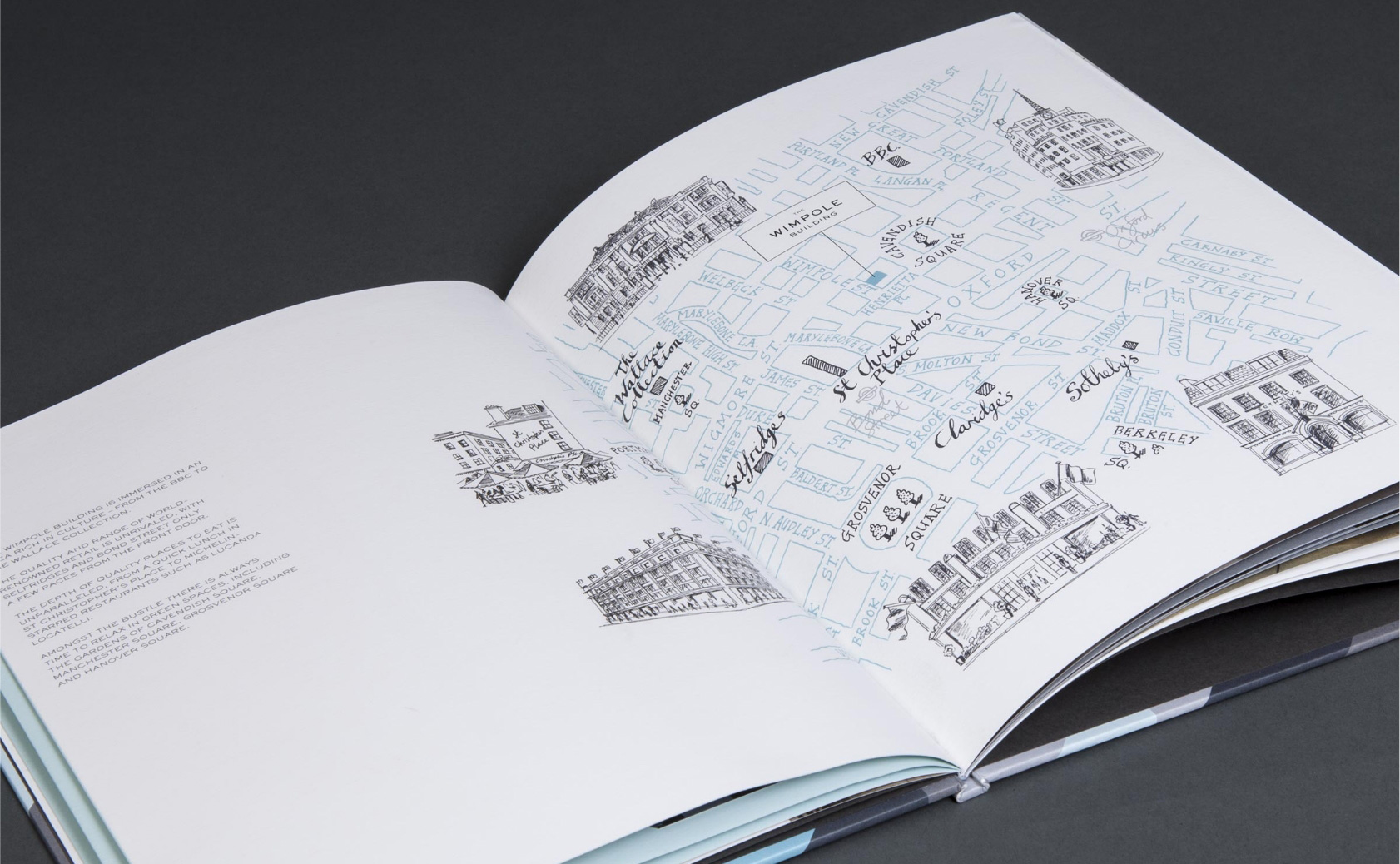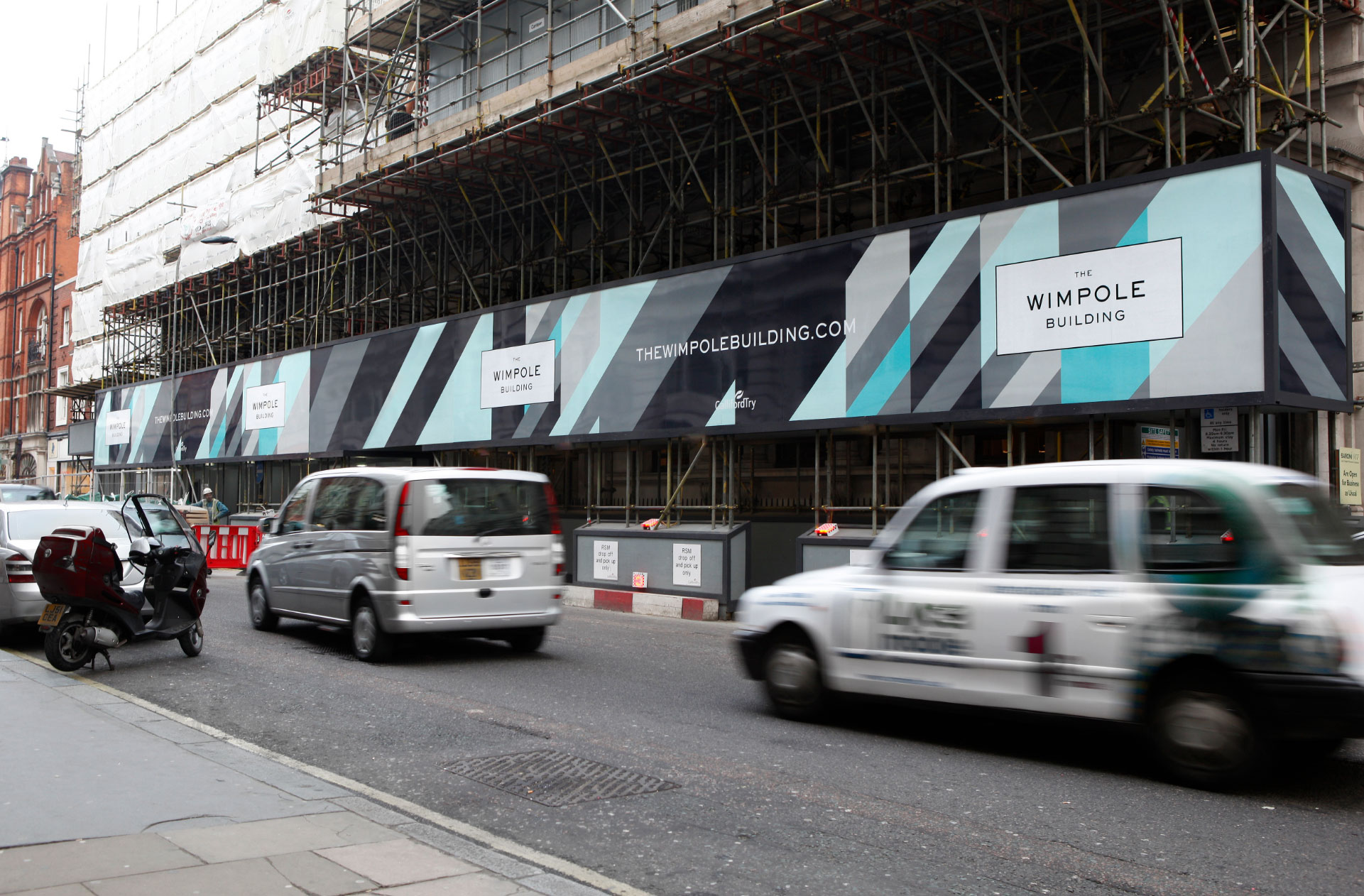 With what you have produced for us on Wimpole, we have been able to achieve a single HQ let at a premium price point. We are extremely pleased.
Keith Miller – Senior Fund Manager, Royal London Asset Management
---
Brand building for contemporary womenswear
Deborah Lyons
Inspired by the rich history of British tailoring, Deborah Lyons is founded on transitional, timeless, and effortless styling, exclusively made from the best British and European fabrics. The label is known for its strong silhouettes and modern femininity. I was engaged to shape the brand communications to reflect this ethos and position it as a contemporary forward facing brand.
This case study documents five season's work.
art direction / films / lookbooks / social media materials / website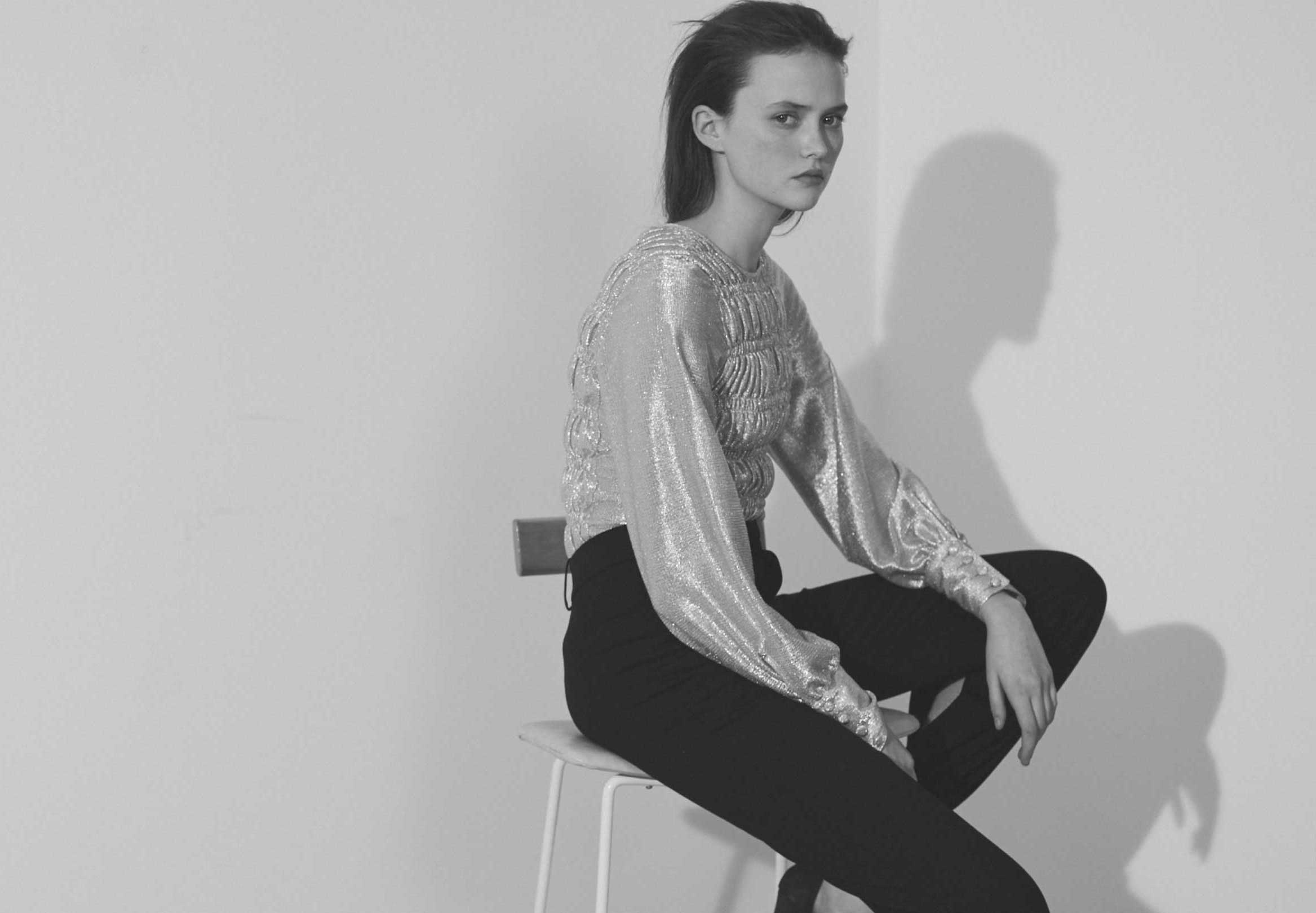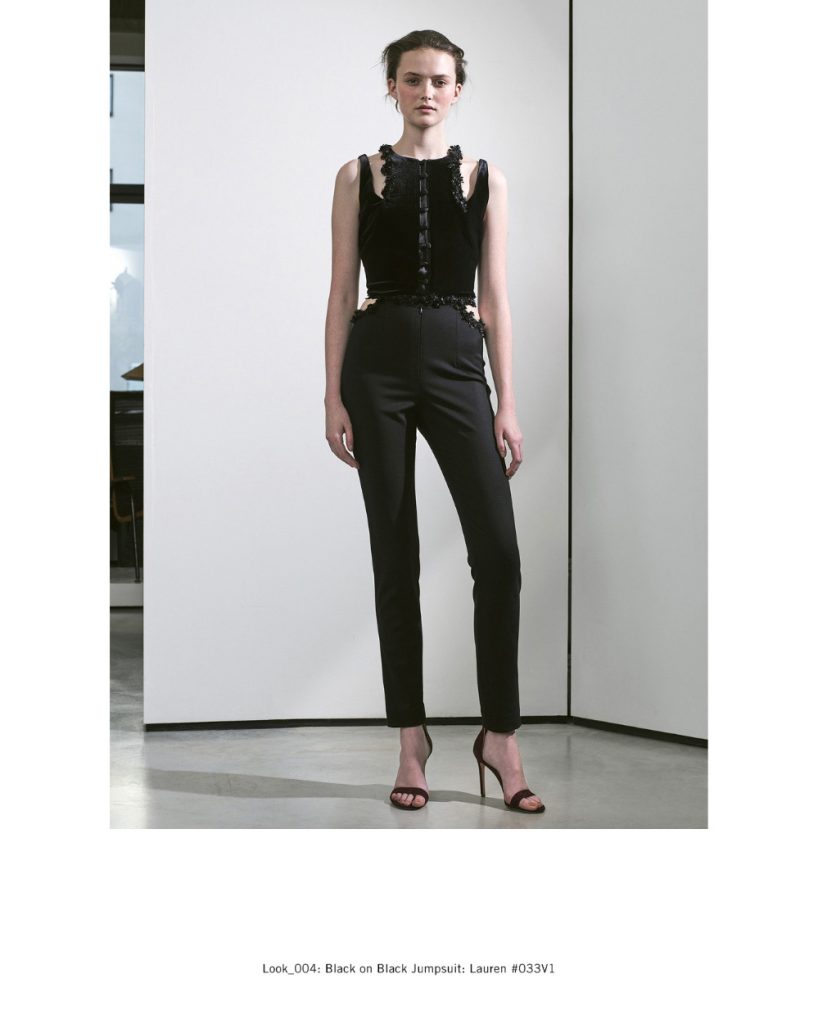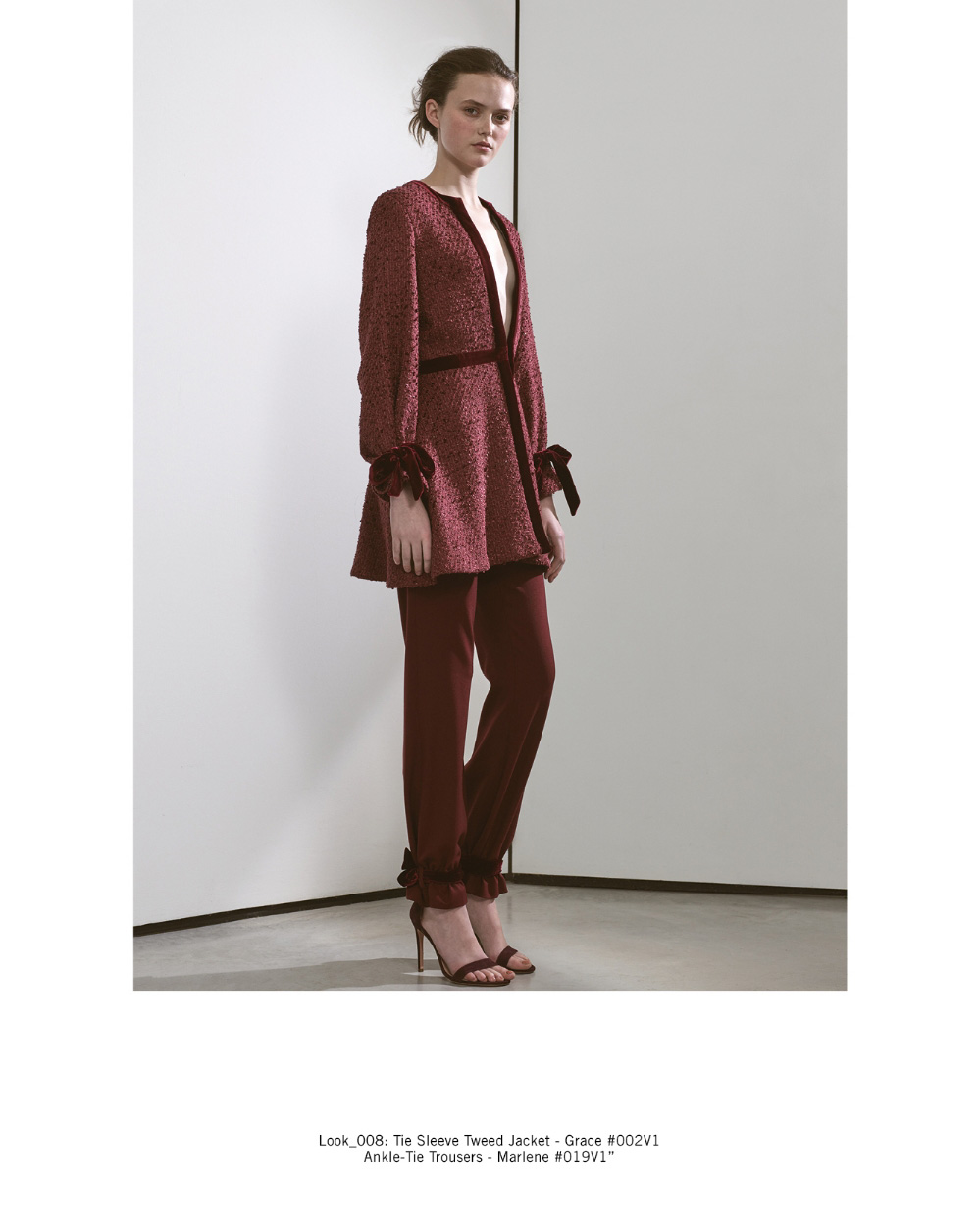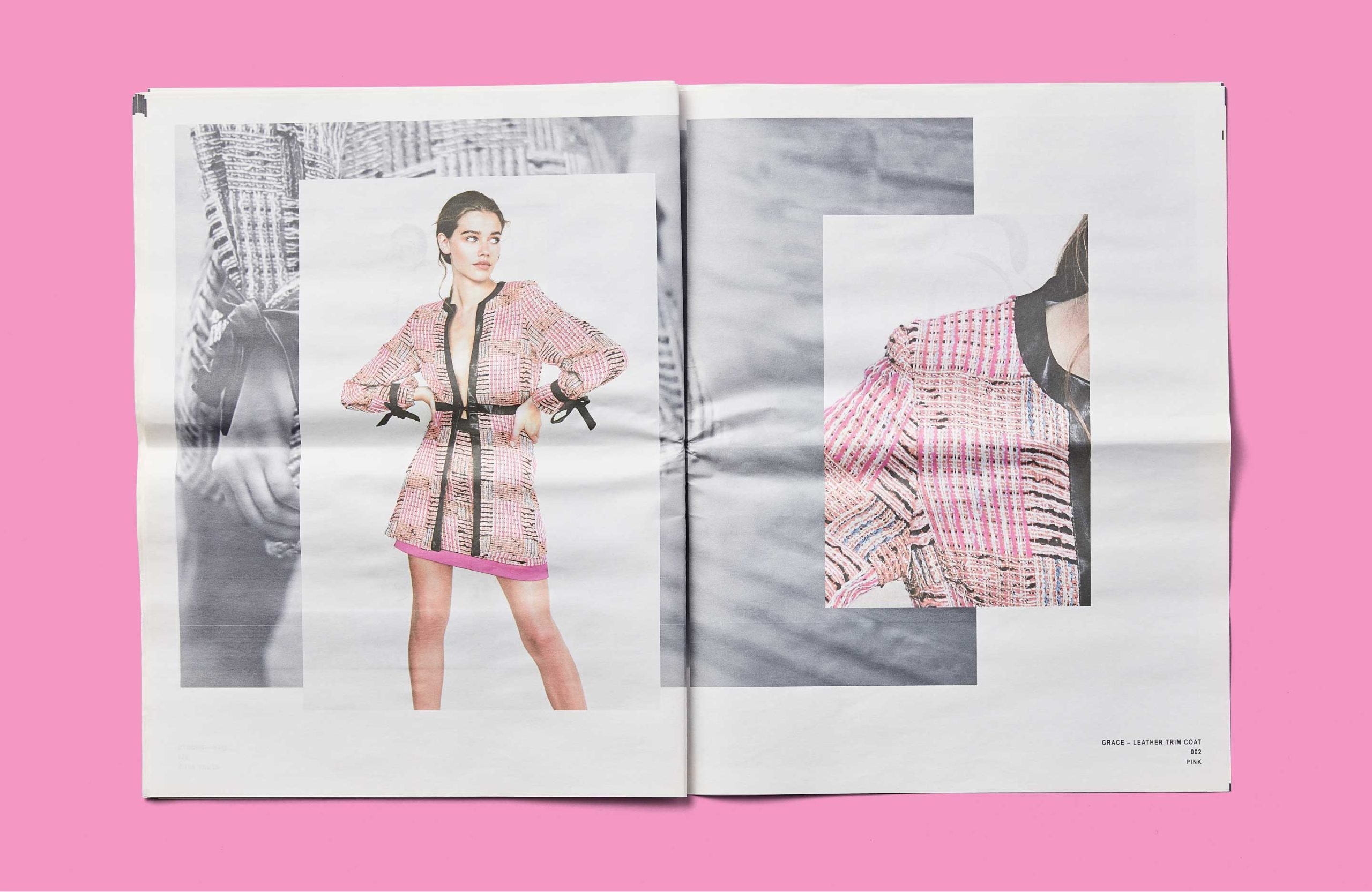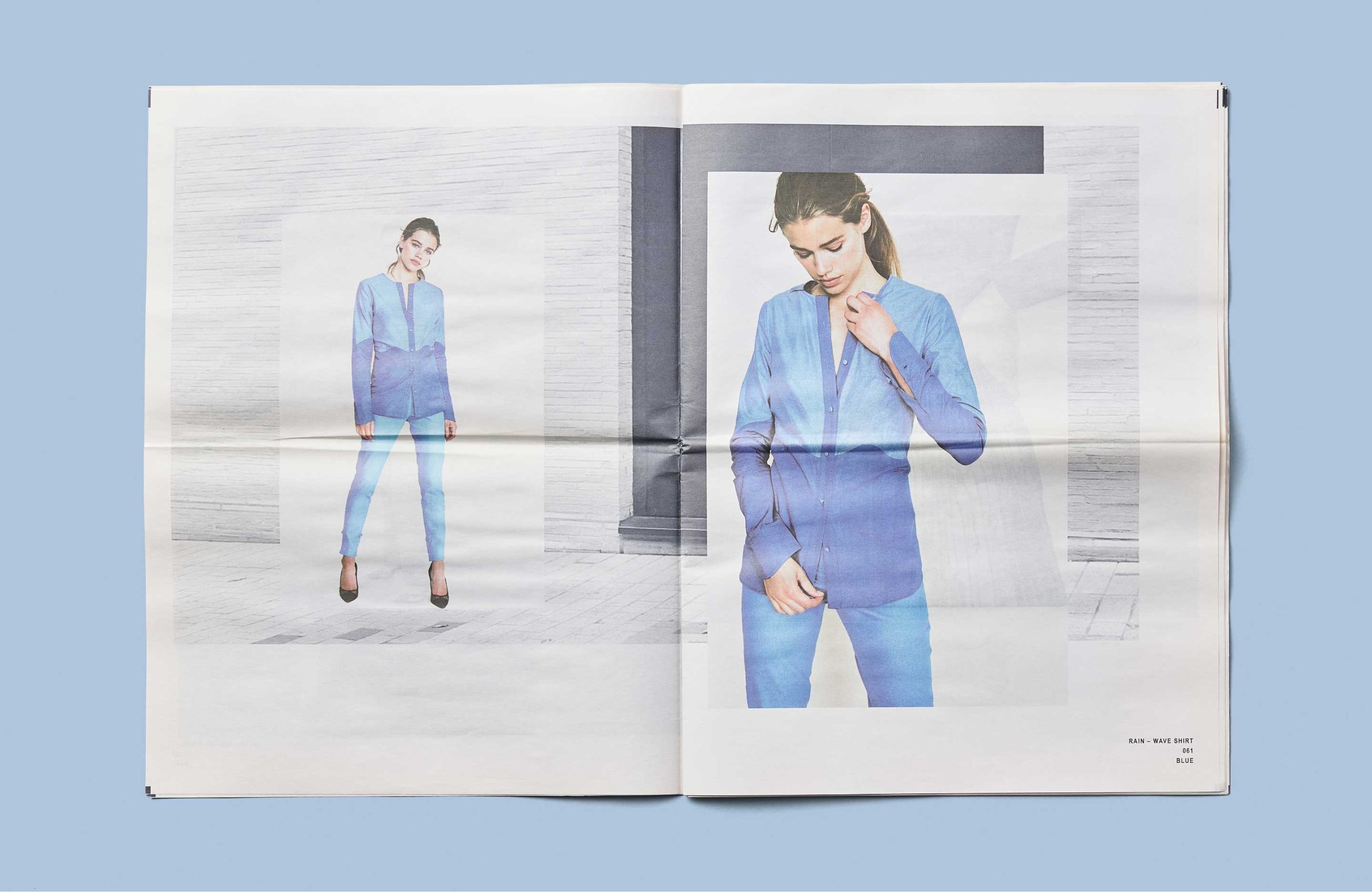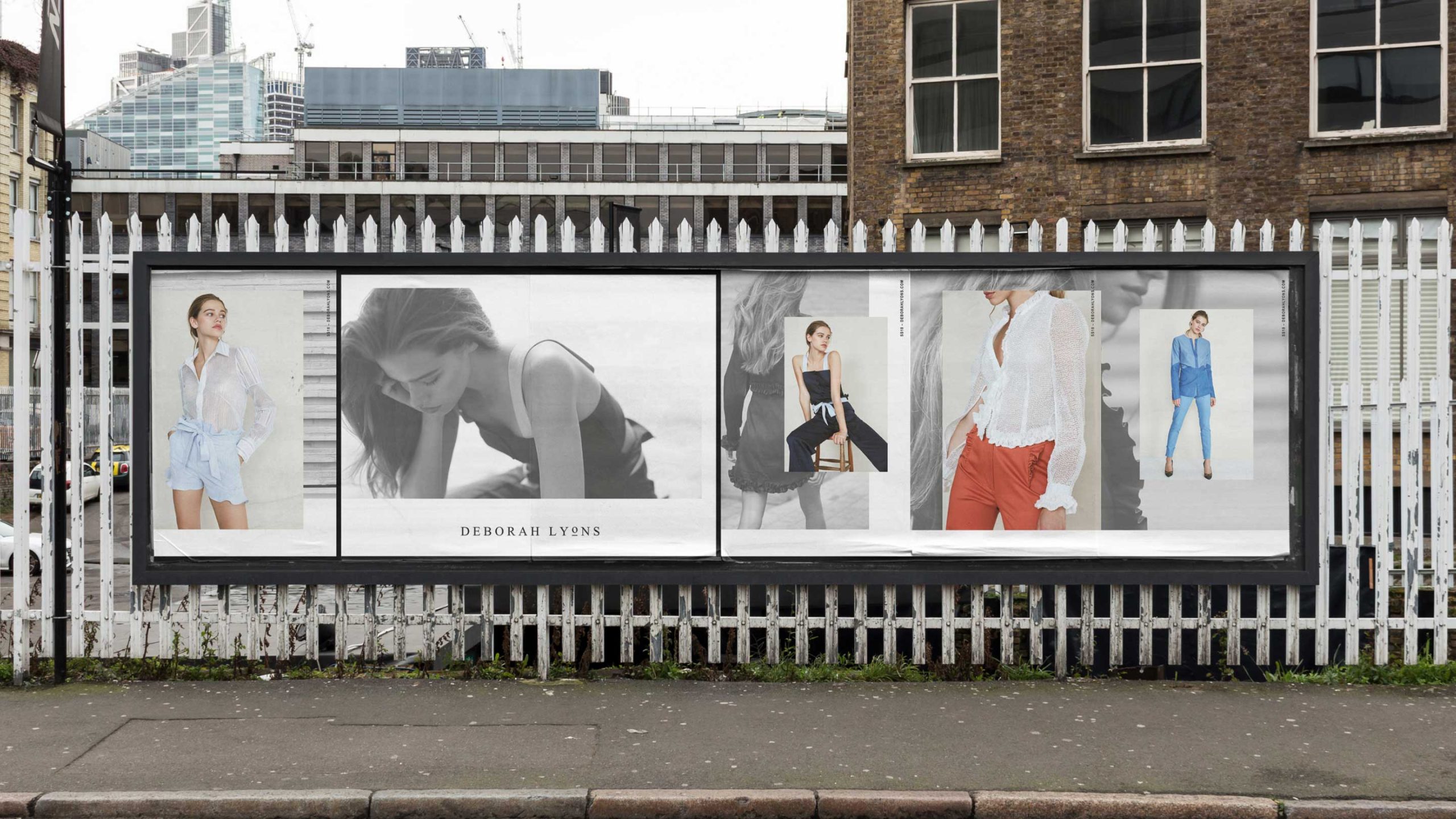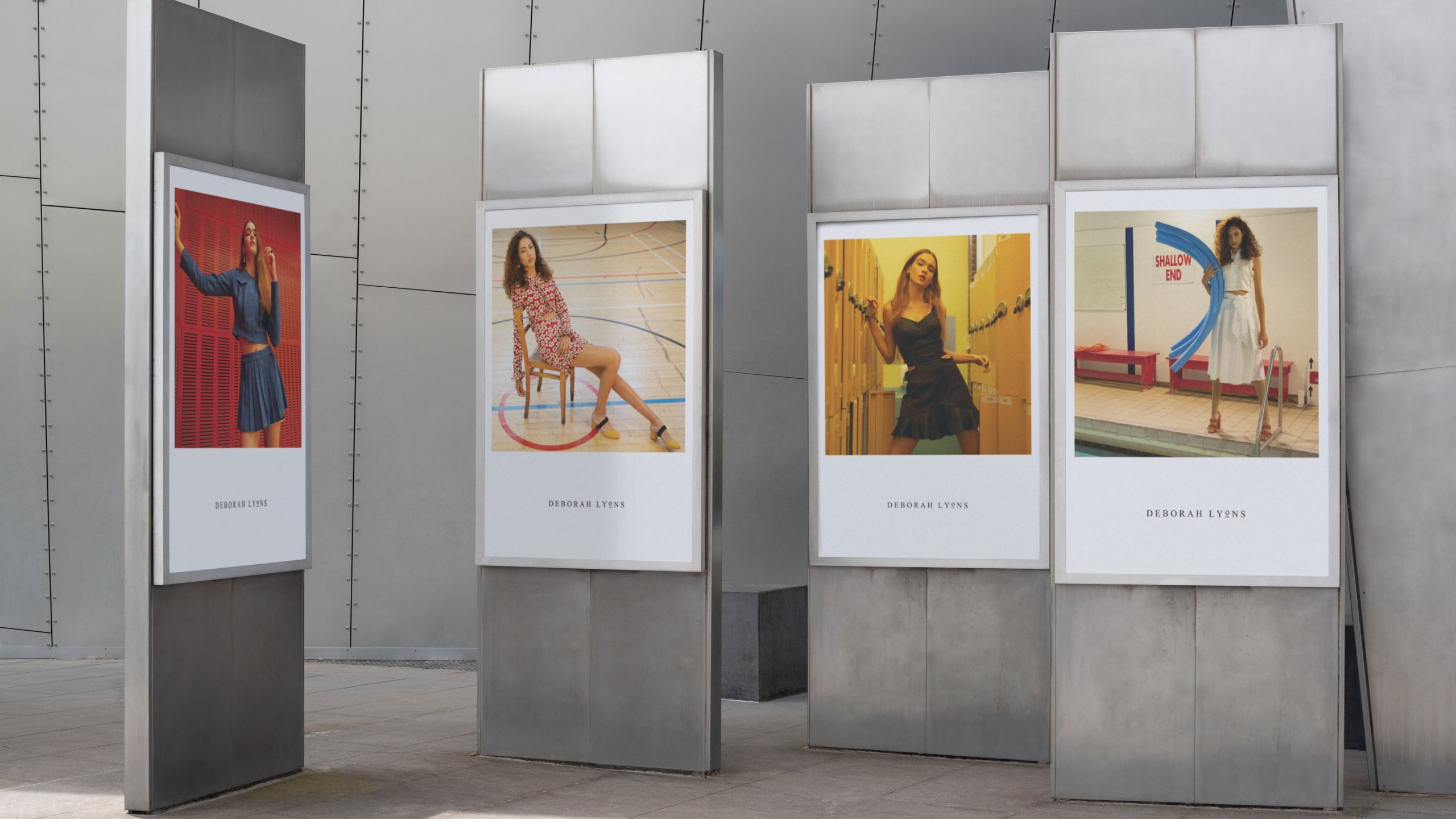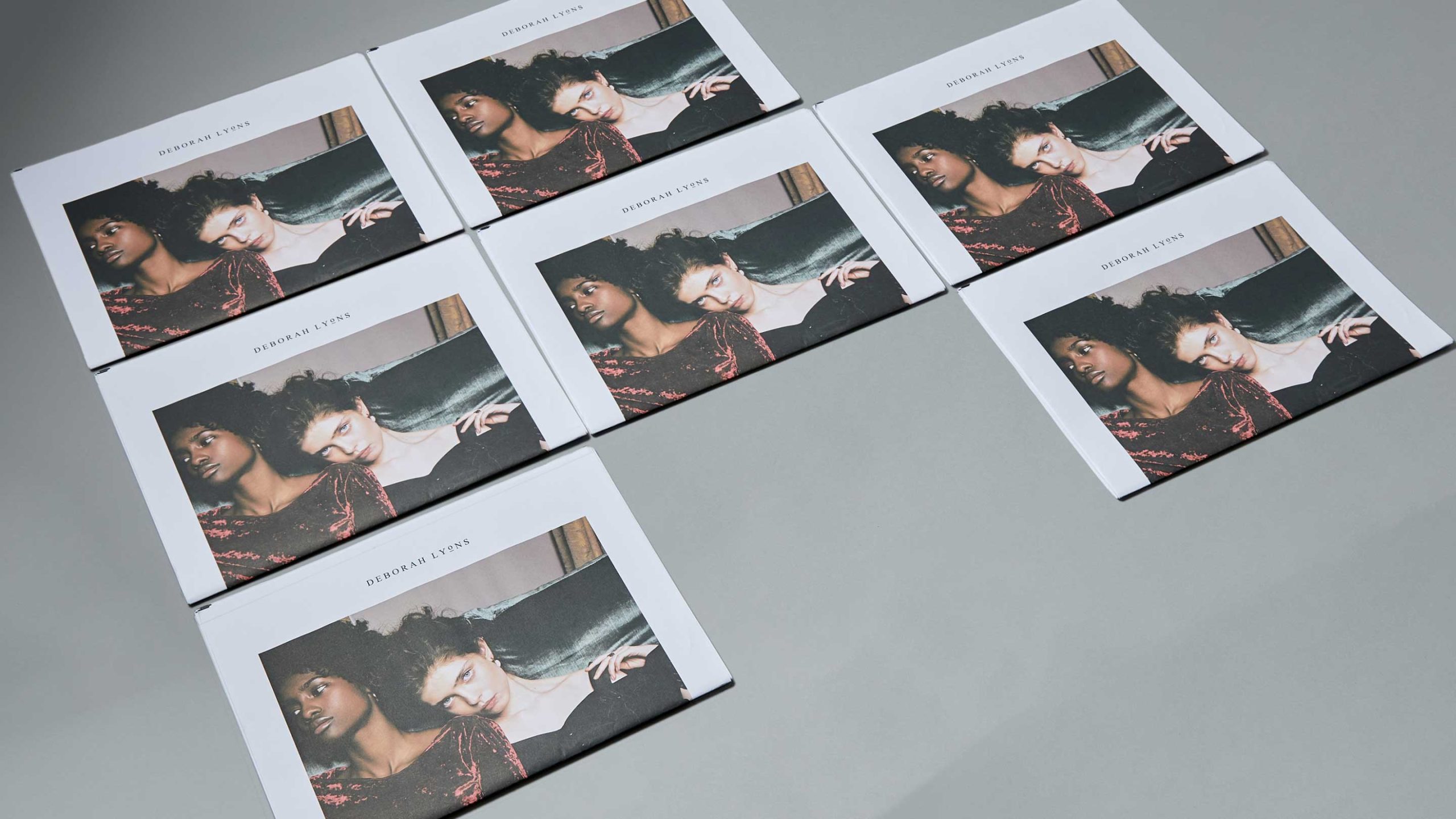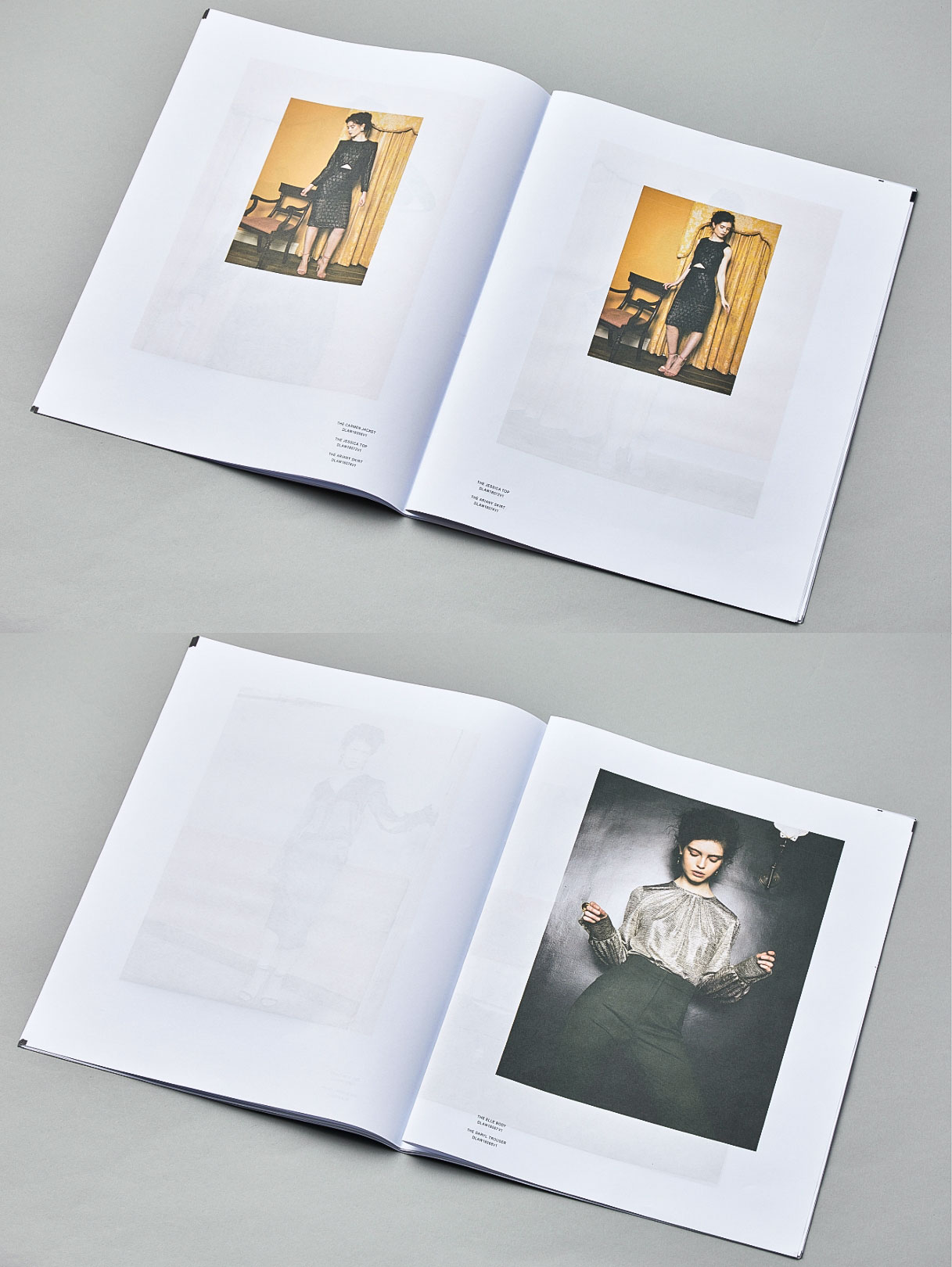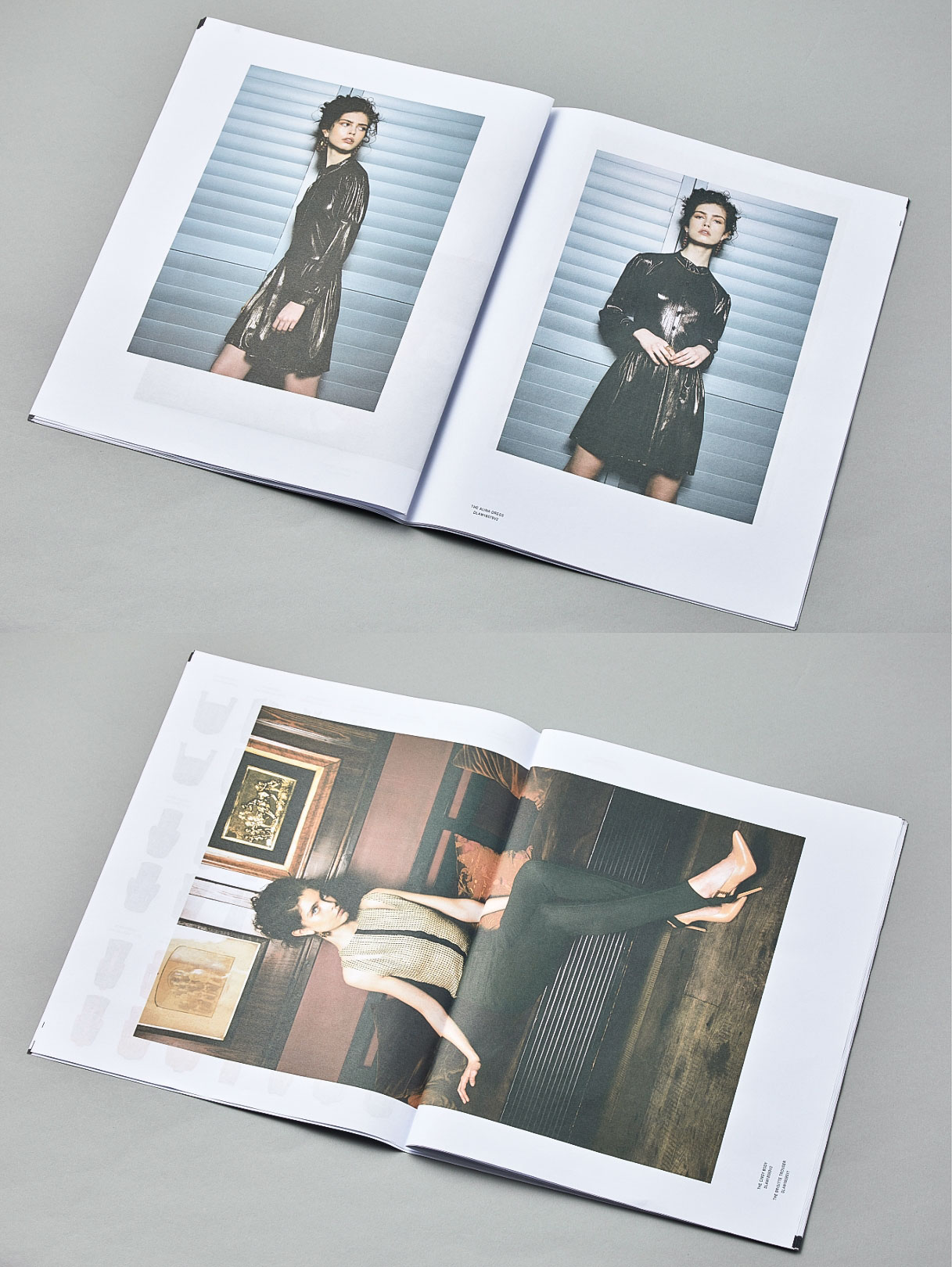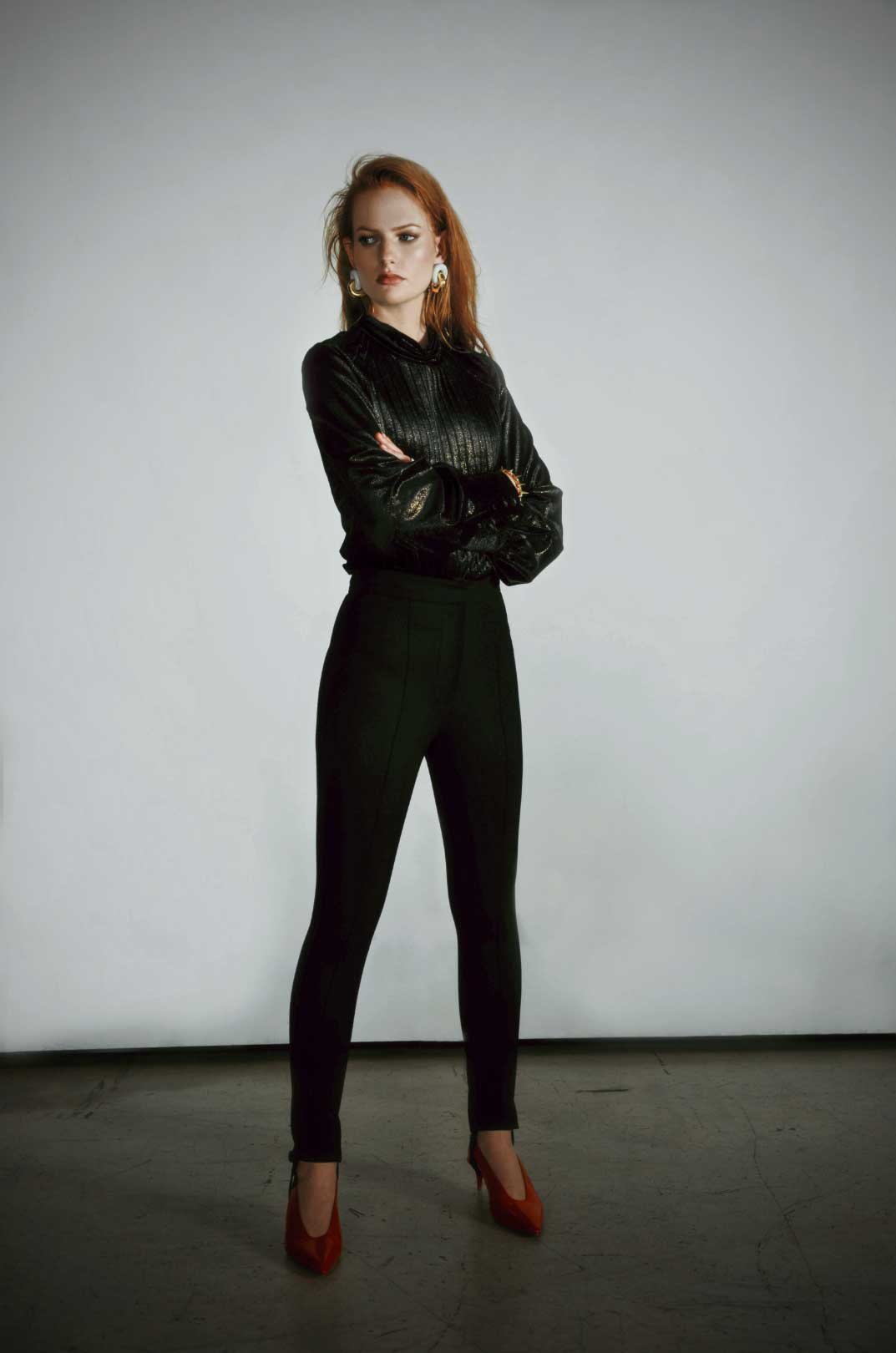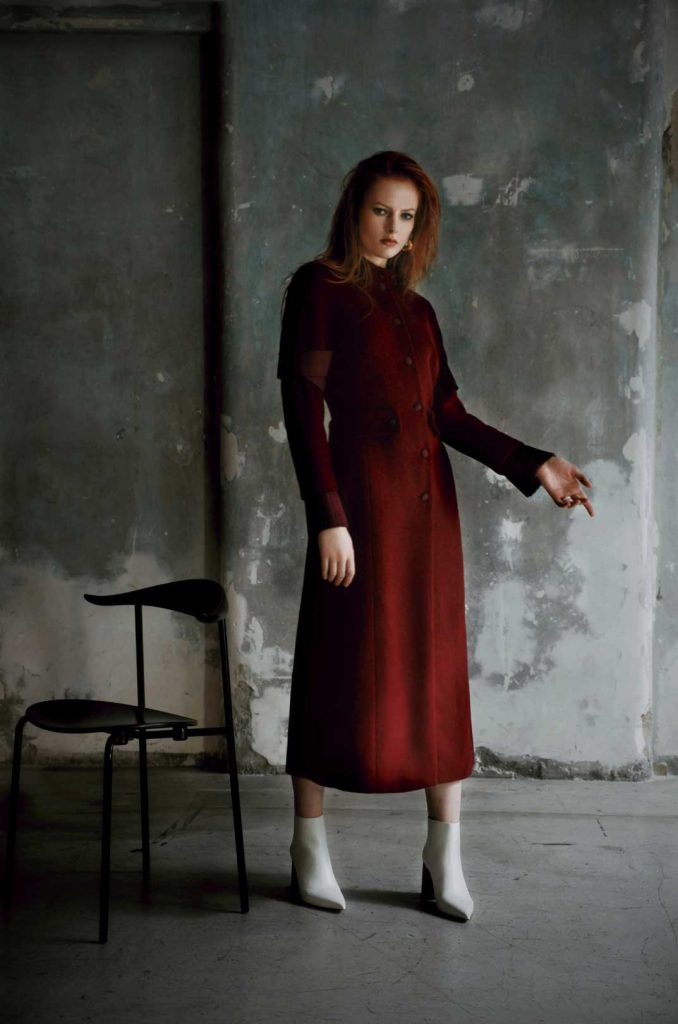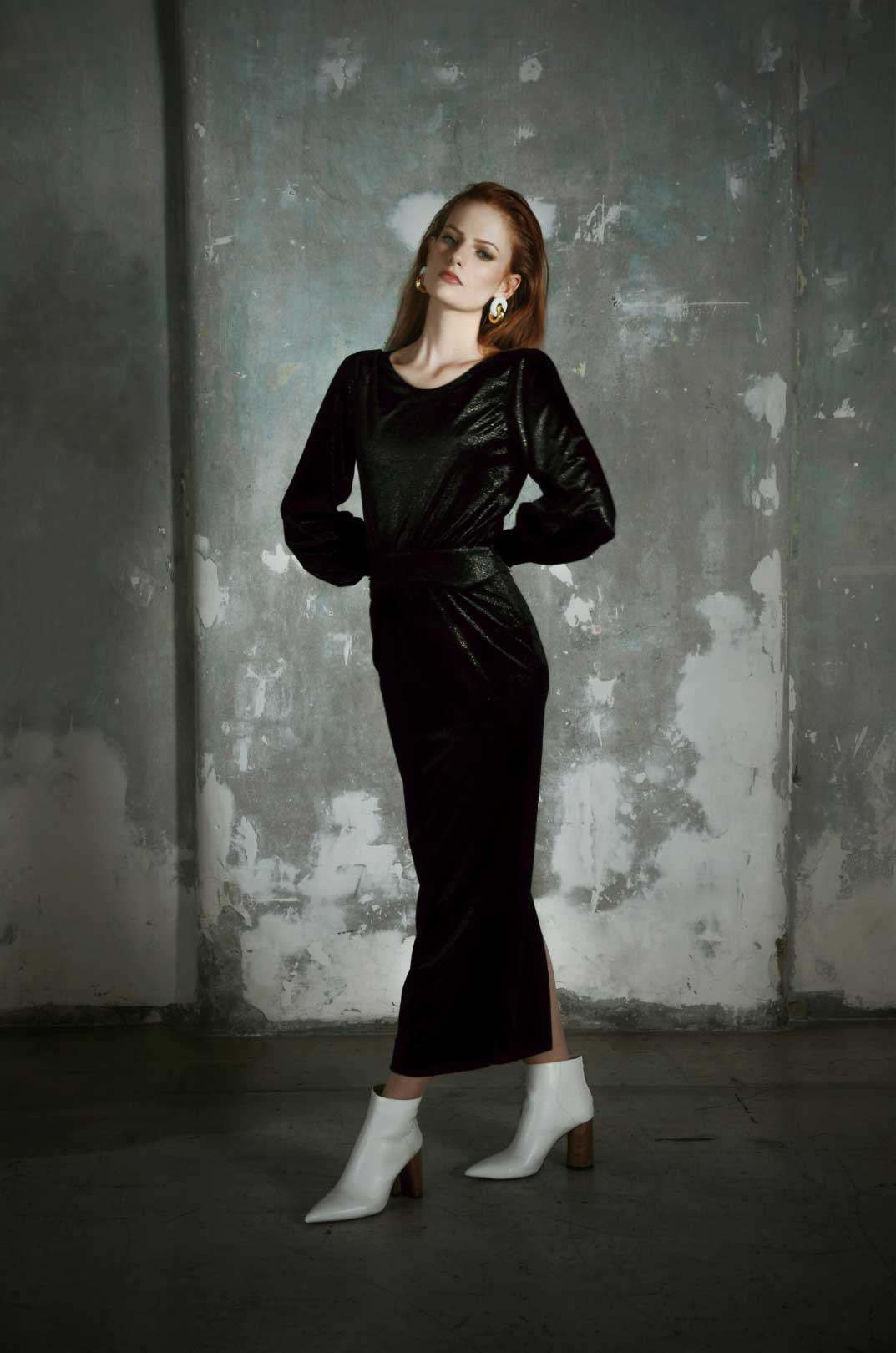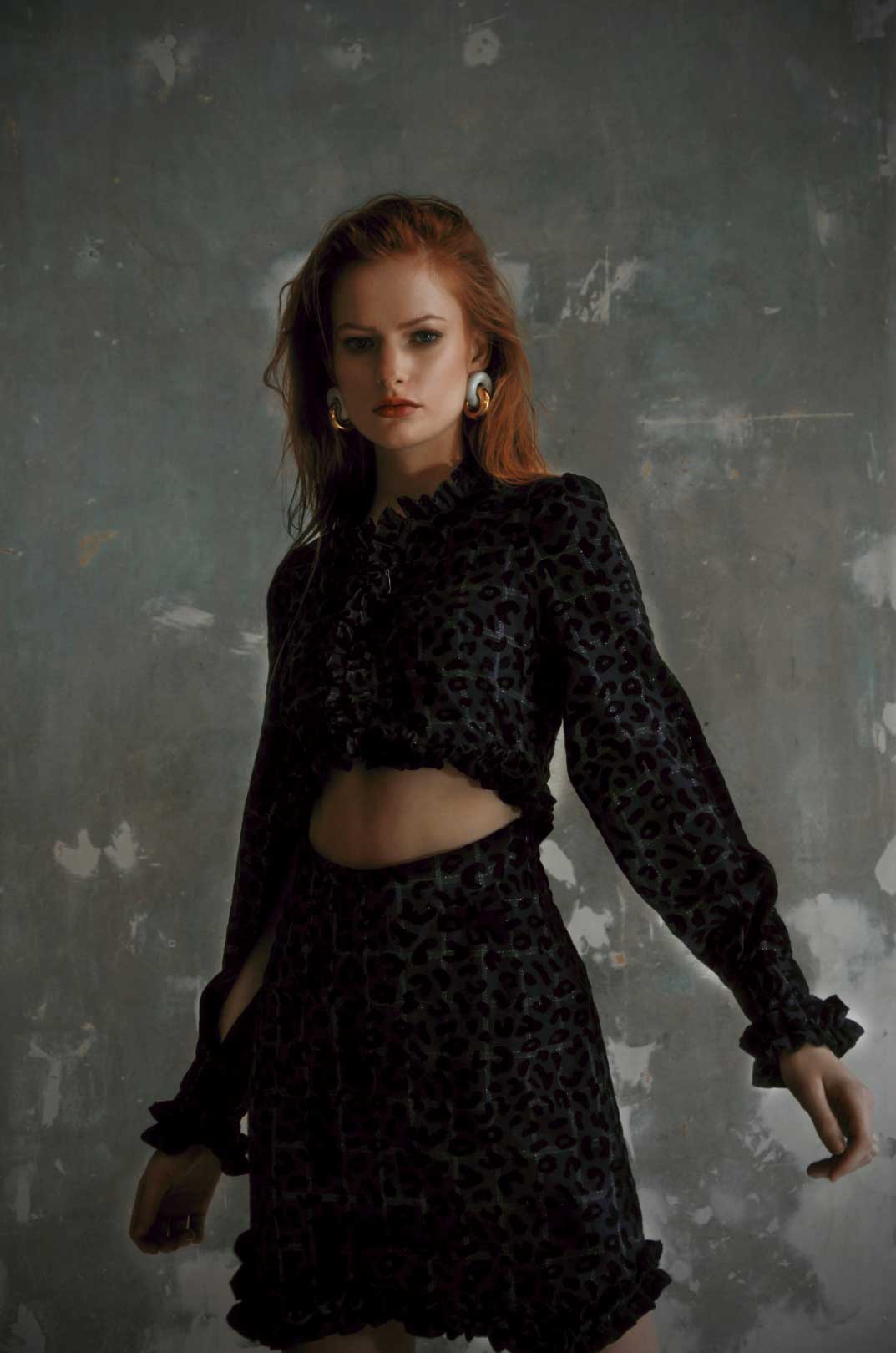 Working with Malcolm was like "finally, someone who gets me and delivers". With his extensive fashion art direction experience, I was able to relax and focus on my role and then be surprised by what he delivered. Each season was a joy and it didn't feel like work.
Deborah Lyons – Founder and Designer
---