Shifting Perceptions
The Wimpole Building – Royal London Asset Management
The Wimpole Building represents a significant renovation of CBRE's former headquarters, aiming to completely transform the public perception of this well-known structure. The main challenge was to overcome the preconceived notions associated with the preserved listed frontage. While the frontage was elaborate and visually appealing, it hindered the leasing of modern office spaces due to the belief that the floors were small and dimly lit.
Architecturally, this issue was addressed by a comprehensive redesign of the entire space. A lightwell was incorporated to facilitate more natural daylight, creating a brighter and more inviting atmosphere for the offices. Additionally, the roof was extended with a contemporary metal and glass construction above the traditional slate mansard, effectively expanding the available floor area for lease.
From a strategic perspective, the building's brand was positioned to align with traditional Mayfair aesthetics, embracing its classic charm. Simultaneously, new and dynamic modern expressions were introduced, exemplified by the animation of light that fills the open floors. This combination of traditional elegance and contemporary vibrancy brought the branding and campaign to life in an engaging way.
Read more
art direction / Brand identity / Brand strategy / brochures / website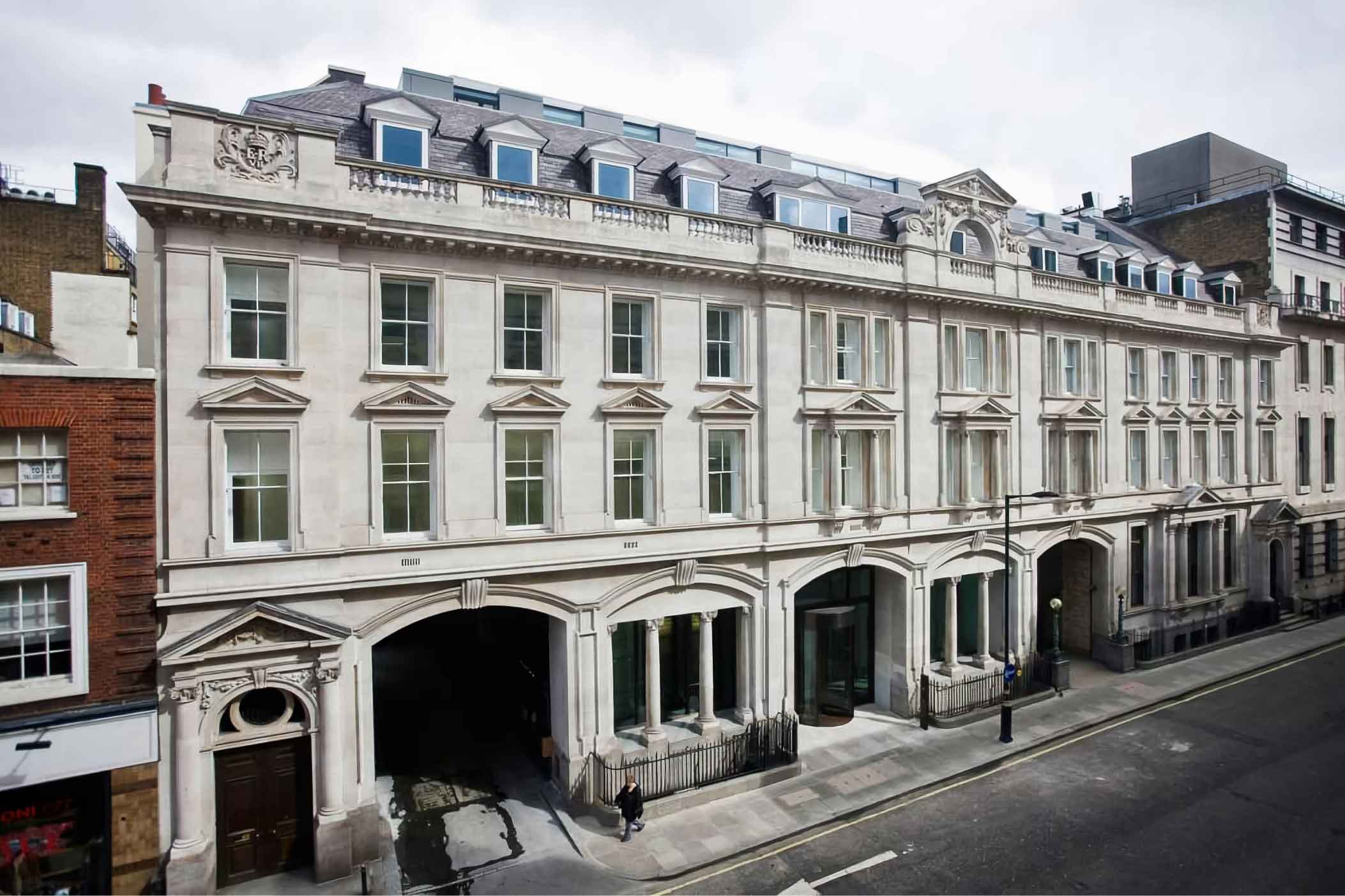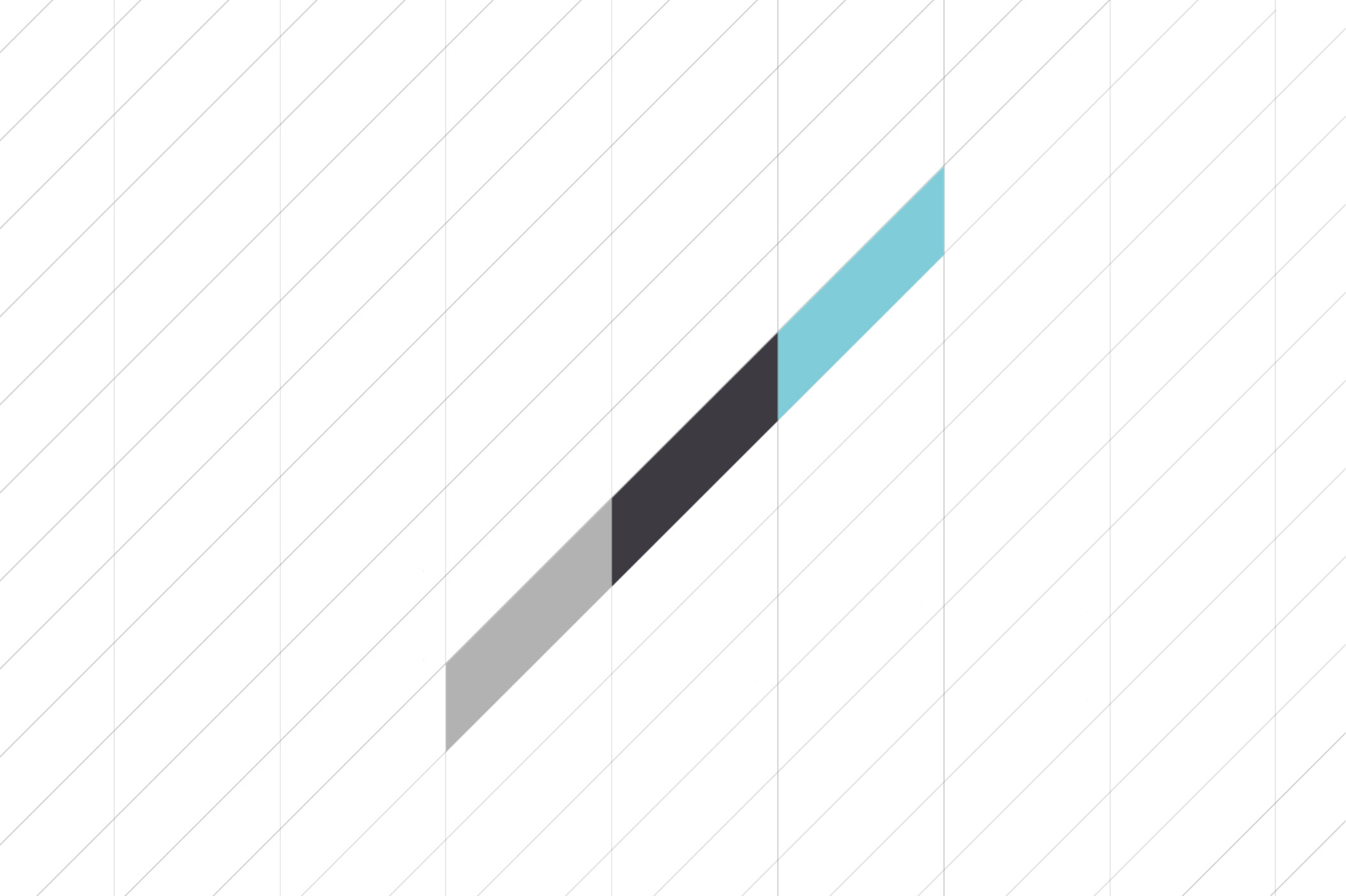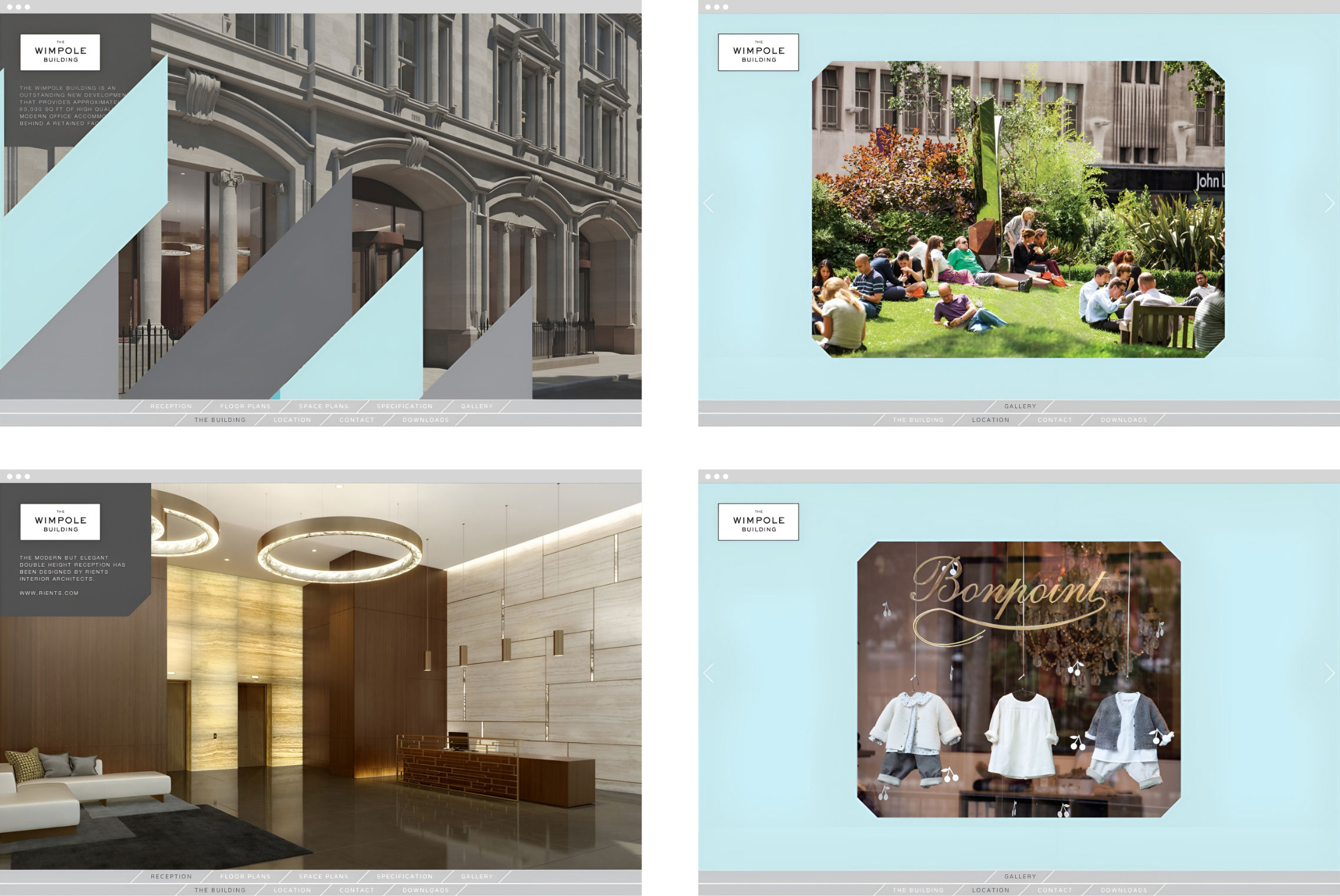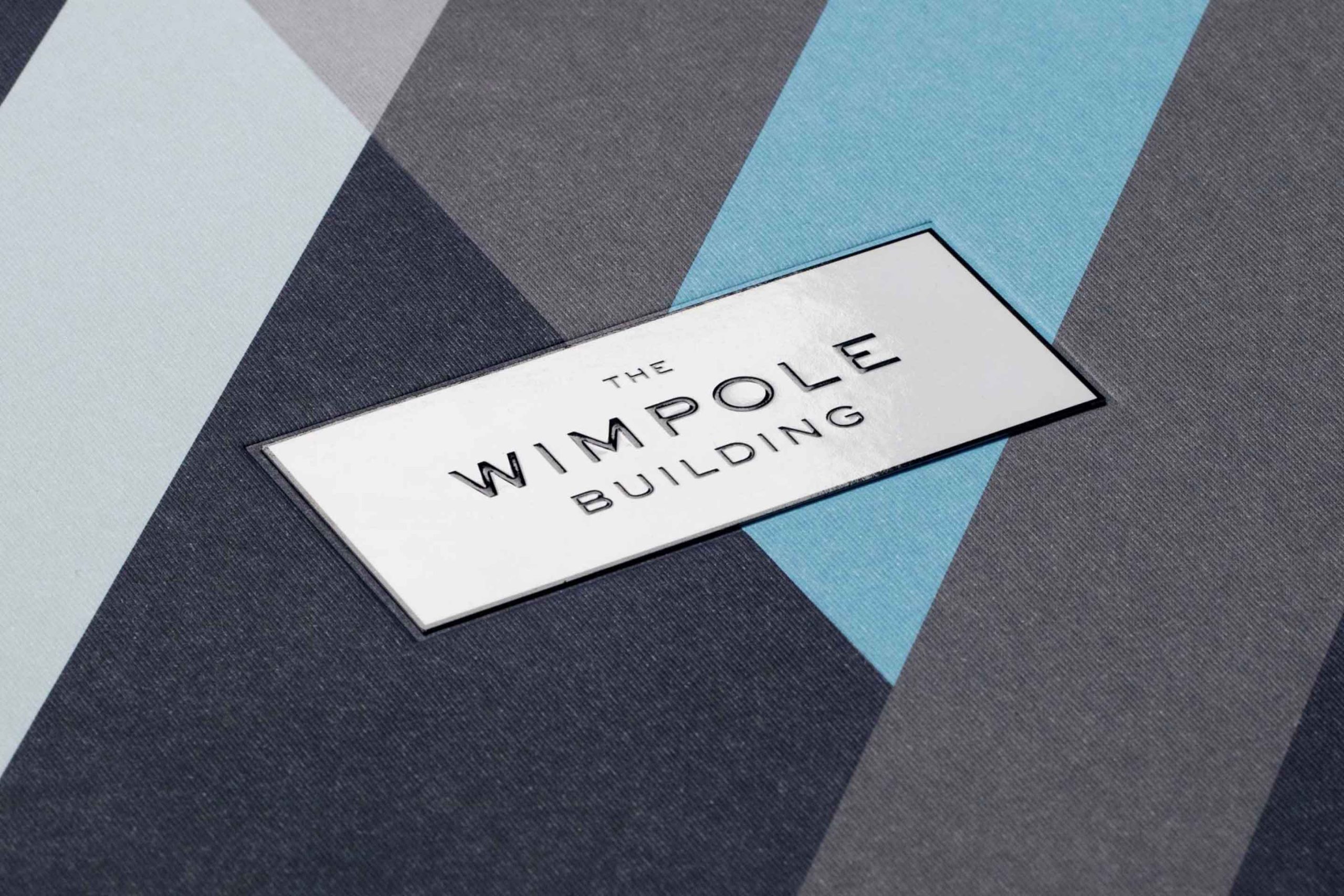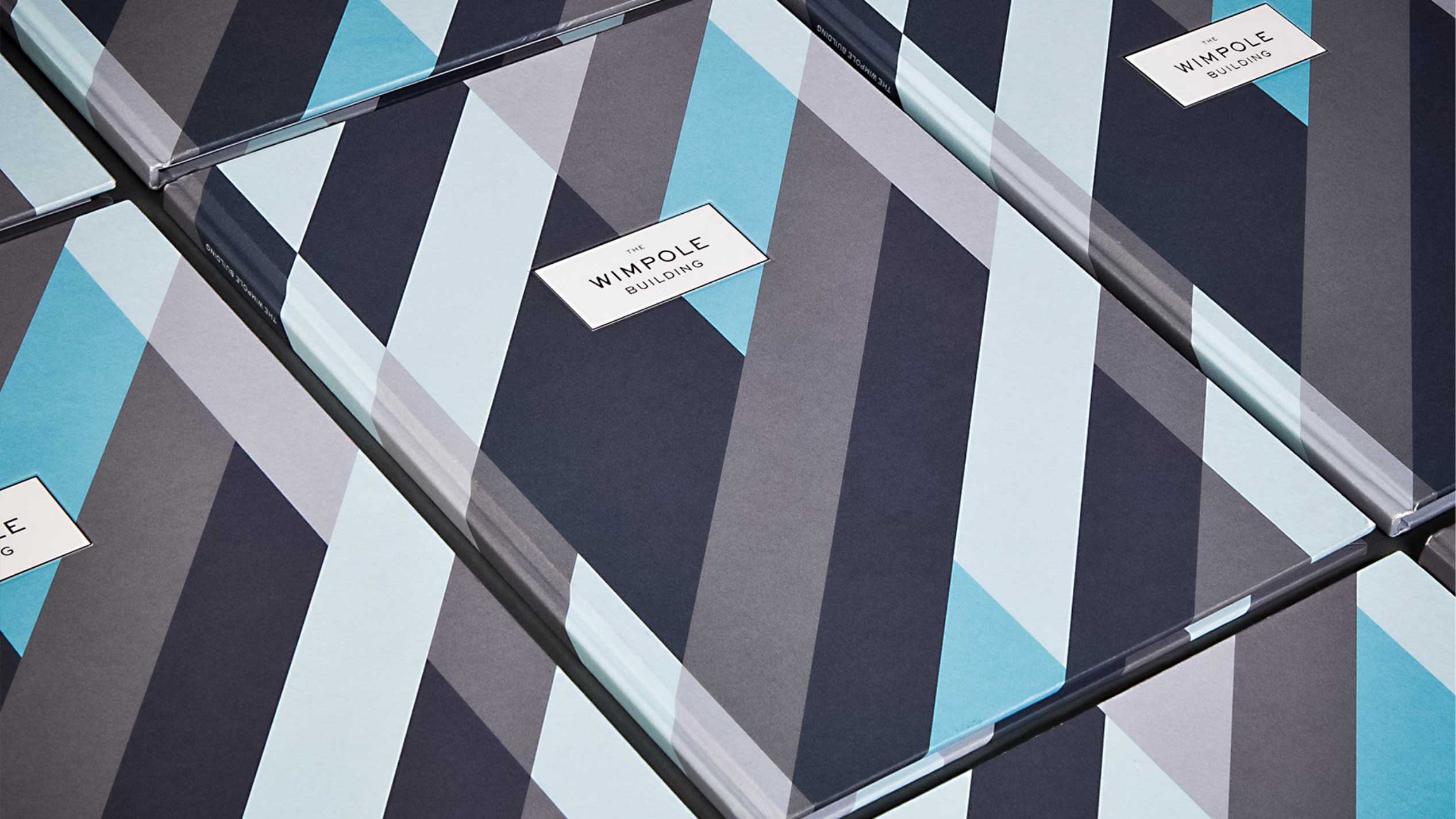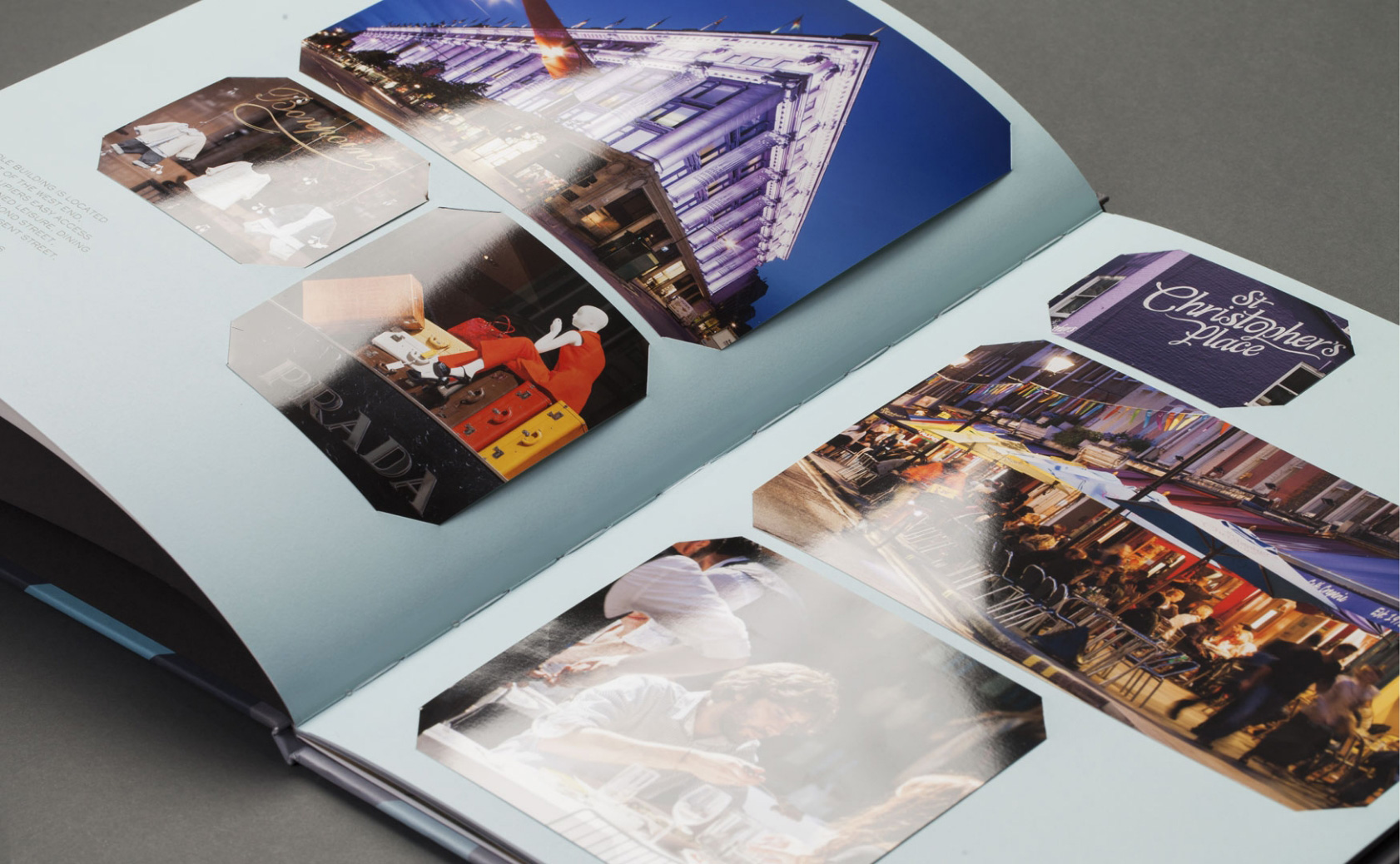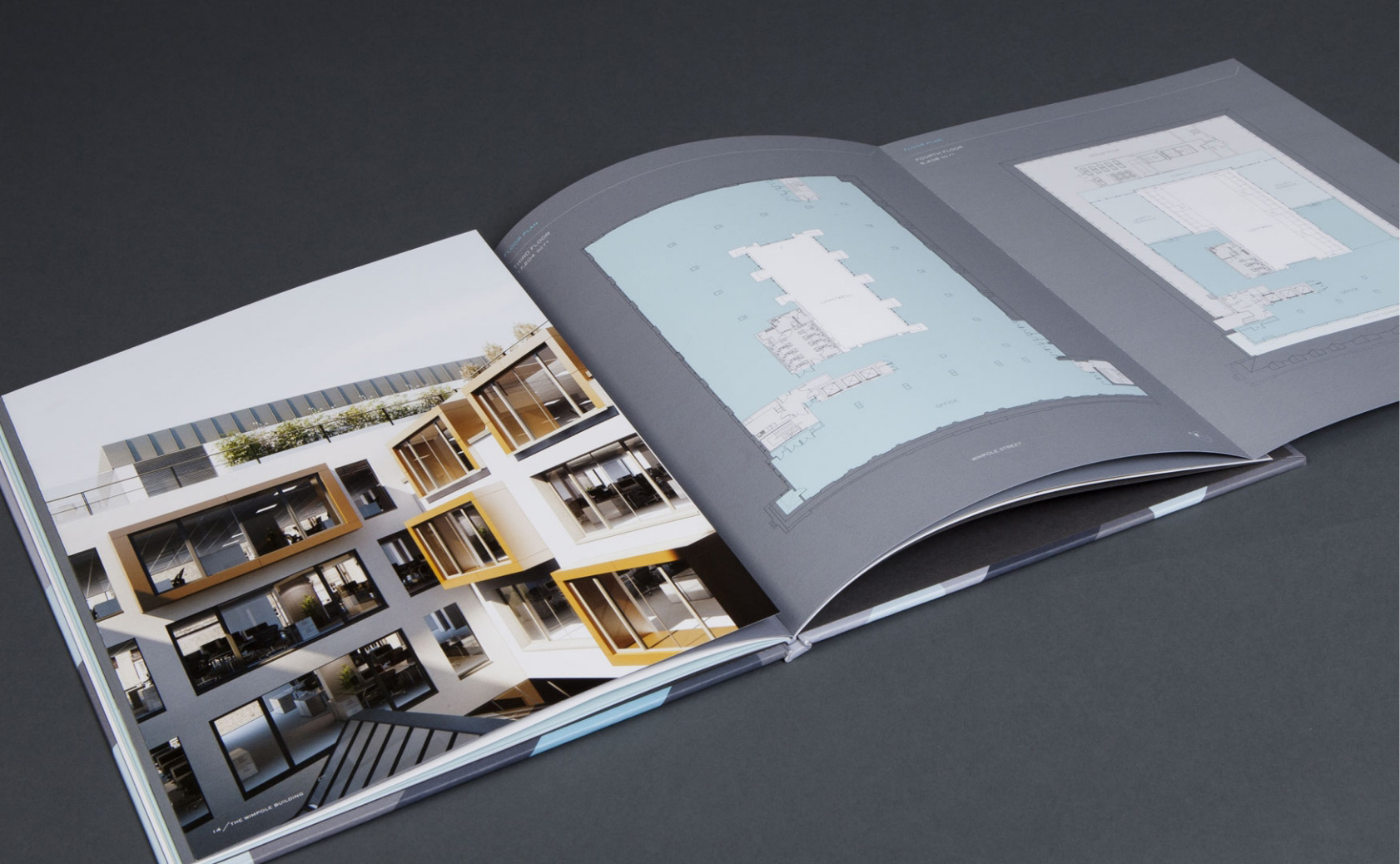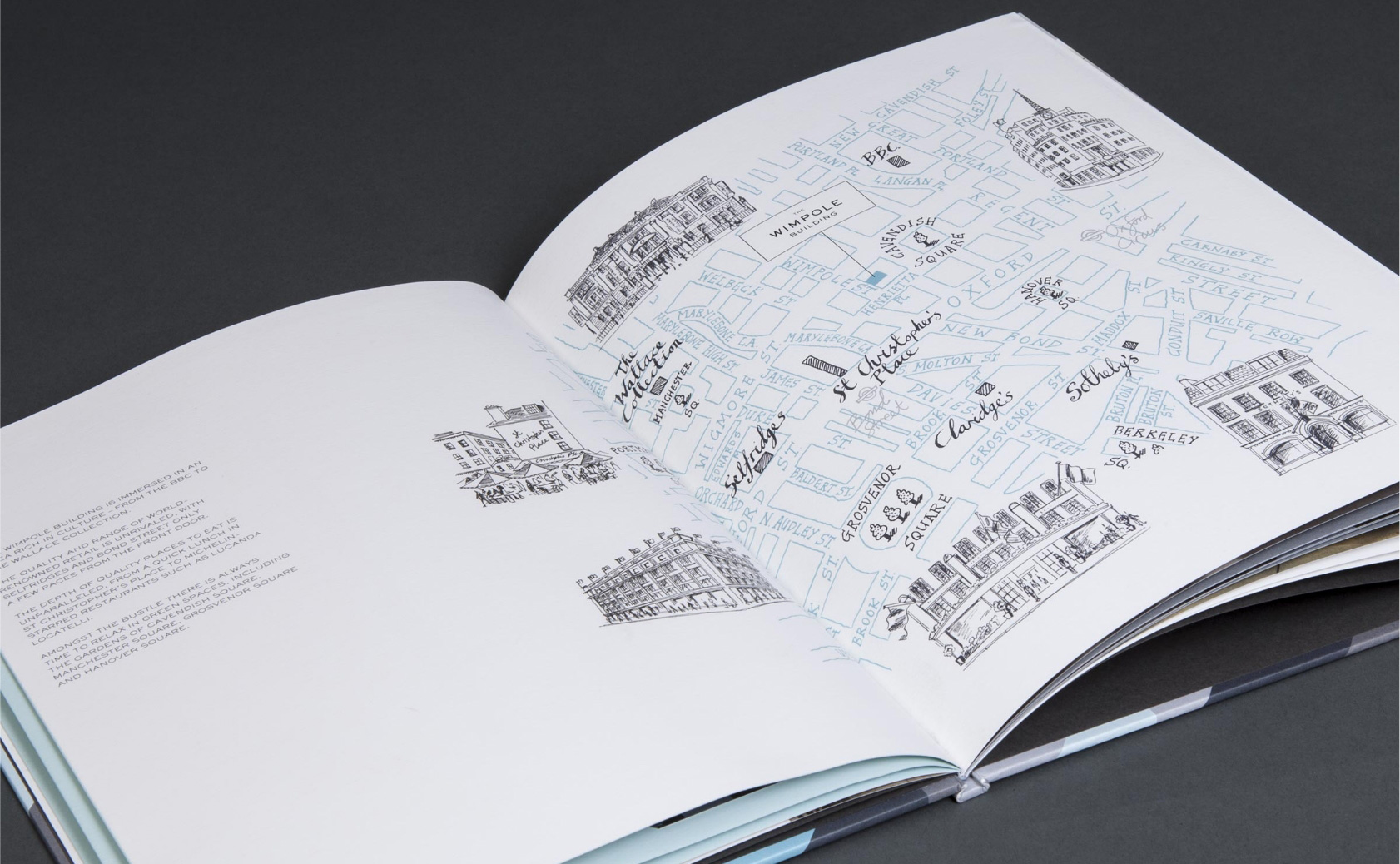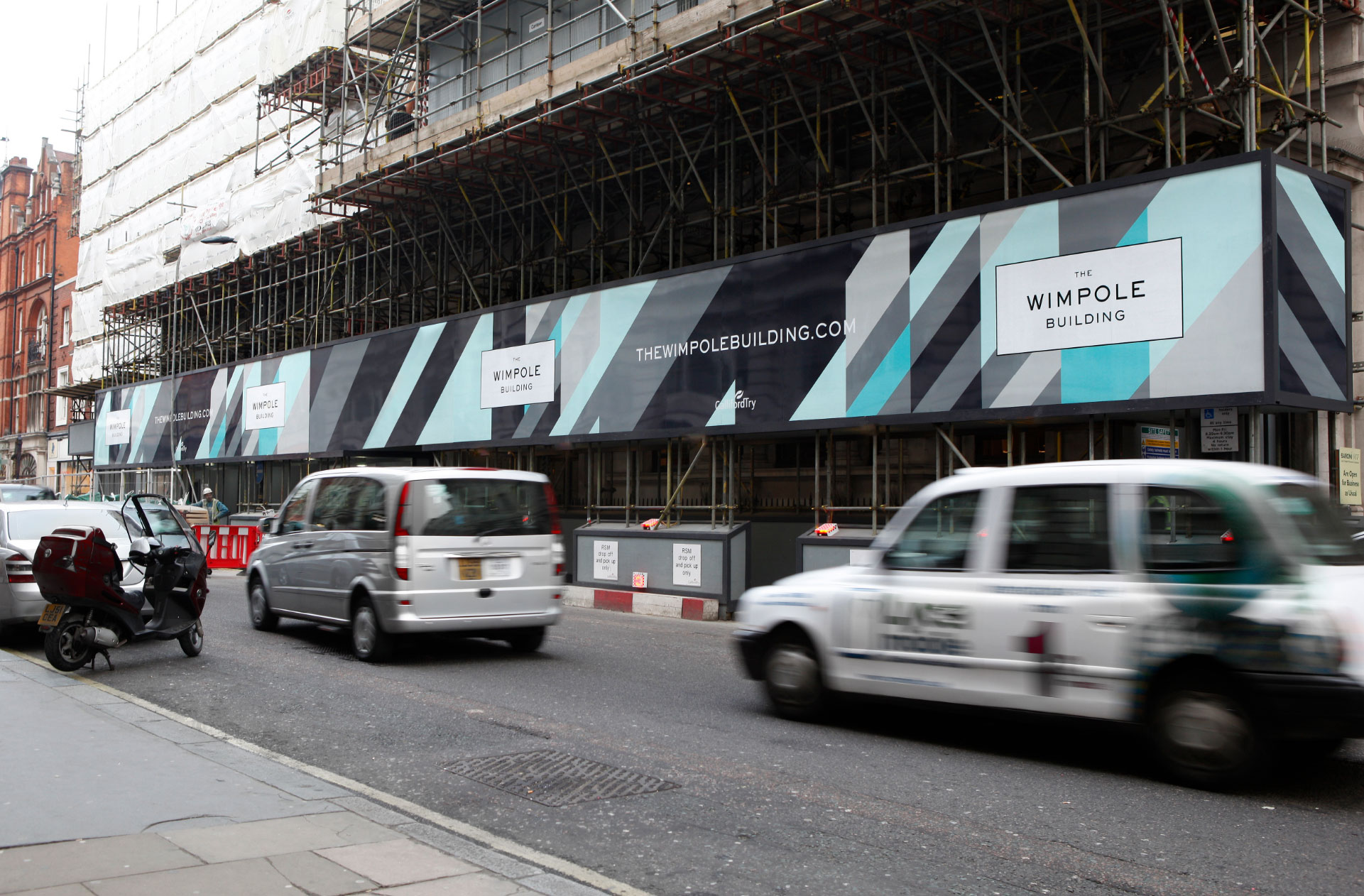 With what you have produced for us on Wimpole, we have been able to achieve a single HQ let at a premium price point. We are extremely pleased.
Keith Miller – Senior Fund Manager, Royal London Asset Management
---